Aortic Stenosis Resources for Health Care Professionals
Together, we can make a difference.
The Target: Aortic Stenosis quality improvement program exists to enhance the patient experience from symptom onset to appropriate diagnosis and follow-through, to timely treatment and disease management. See below for guideline, clinical and patient educational resources.
Guideline Resources:
Valvular Heart Disease Guidelines (website)
---
Key Implications for Clinicians in the 2020 ACC/AHA Guideline for the Management of Patients with Valvular Heart Disease
In your evaluation of patients with suspected valvular heart disease, learn the diagnostic strategies for early detection of valvular disease and appropriate long-term management. Discover appropriate tools for assessment and intervention based on valvular disease stage, specifically in cases of mitral regurgitation and aortic stenosis.
Resources mentioned in the webinar
---
Clinical Resources:
Thanks to the facilities participating in the Target: Aortic Stenosis program, several key areas have been identified along the patient journey where barriers to care exist. These key areas include:
Identification of patients diagnosed with moderate or severe aortic stenosis
Once identified, urgently moving the patient through the journey to appropriate definitive treatment
Variations in the multidisciplinary and shared decision-making process
To learn more regarding the Target: Aortic Stenosis program and the suggested best practices and solutions from experts in the field addressing these barrier to care, please see the resources below.
Podcast:
Undertreatment of Aortic Stenosis, a Deadly Heart Valve Disease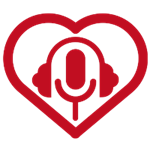 This episode discusses undertreatment of aortic stenosis, one of the most common and serious – but undertreated – heart valve diseases. Hear from two experts on the subject: Dr. Brian Lindman, M.D., MSCI, medical director of the Structural Heart and Valve Center at Vanderbilt University Medical Center, and Dr. Sammy Elmariah, M.D., MPH, chief of interventional cardiology and UCSF Health. Tune in to learn about the consequences of undertreating aortic stenosis, potential solutions, and more. Undertreatment of Aortic Stenosis, a Deadly Heart Valve Disease
Podcast: Undertreatment of Aortic Stenosis, a Deadly Heart Valve Disease
---