Healthy Bond for Life
Celebrate Best Friend Fridays While Working From Home
Who will win the top dog prize?
Be part of the American Heart Association's Healthy Bond for Life International Heart Classic Virtual Dog Show. This first-ever event for professional show dogs celebrates and recognizes the benefits of the special bond between pets and their owners.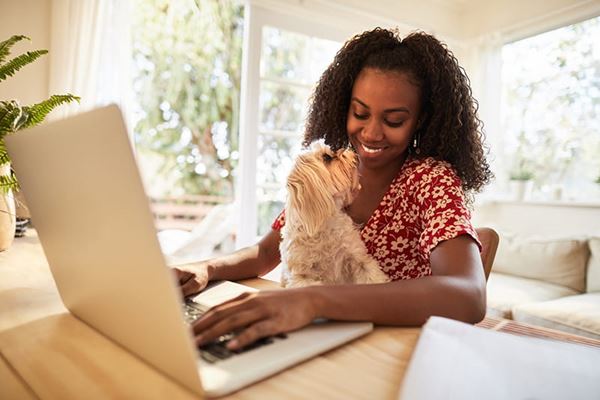 Cats, dogs and COVID-19
The Centers for Disease Control and Prevention is aware of a small number of pets, including dogs and cats, being infected with the coronavirus after close contact with people with COVID-19. Only a few of the pets reported to be positive for the virus showed signs of illness.
Treat pets as you would other human family members. If someone in your household becomes sick, isolate that person from everyone else, including your pets.
As more states reopen their businesses and more people are out and about, we should continue to maintain physical distance from others when walking a pet and wear a mask when in public.
Watch how the molecules in soap help everyone, including those with pets, during COVID-19
Always be mindful of good hygiene practices when caring for your pets — but especially during a pandemic.
Keep your pets (and yourself!) healthy, so everyone can enjoy the benefits that pets bring to our lives.
We also urge you to stay informed about the rapidly changing pandemic. The Centers for Disease Control and Prevention offers regularly updated and reliable information. Be sure to also follow the guidance of your state and local health officials.
Your co-worker at home helps you have a happier, healthier mind.
Dogs and cats are family members, and often, best friends. As more of us are working from home, the bond with your pets can be a powerful partner in keeping you happier and healthier.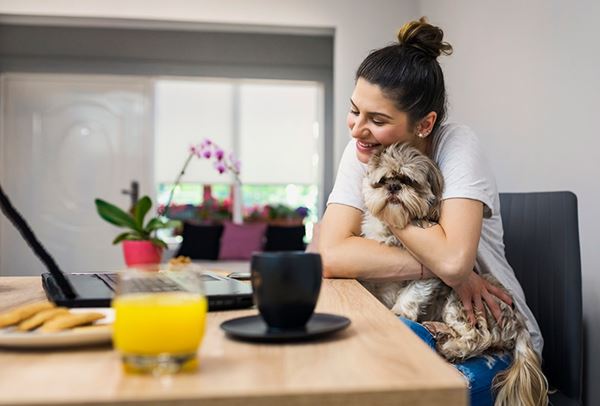 Pet Bonding is Good for Your Health and Longer Life@containerItem.RenderHeadingSizeTag("h2")>
Do dog owners live longer?
Your four-legged friend may help you do better after a heart attack or stroke and may help you live a longer, healthier life.
Can owning a pet change your life?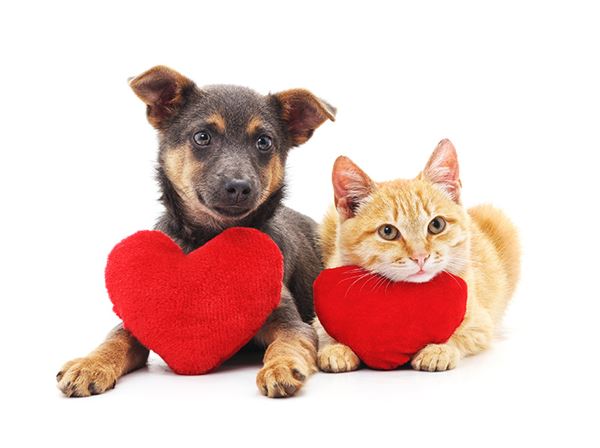 Spending time with your pet can be relaxing, encouraging the release of endorphins, which are brain chemicals that help us de-stress and feel good.
Why is your pet's weight important?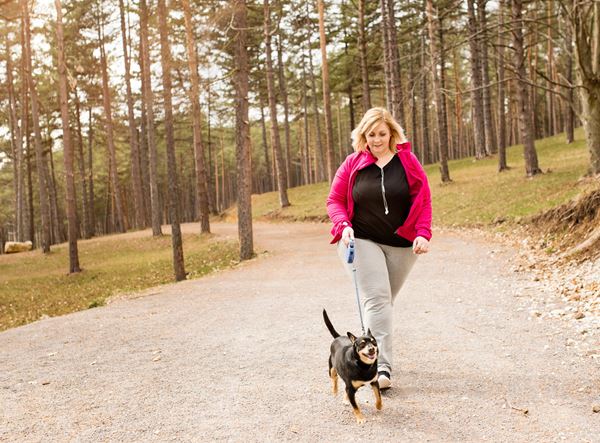 Studies have shown pet ownership may increase fitness levels, relieve stress, lower blood pressure and cholesterol levels, and boost overall happiness and well-being.
Adopting a Dog Could Be Good for Your Heart
Watch and listen while Dan Schachner, the Puppy Bowl Referee Host / MC and Dog Trivia Master, speaks with
Dr. Suzanne Steinbaum, about adopting a dog and how this can actually be good for your heart.
This is the 16th Puppy Bowl so we rounded up 16 facts you'll want to read after viewing our Animal Planet video.

Move More in Style
Your dog can Go Red in our fashionable Go Red Gingham Dog Collar or Leash!
Proceeds benefit our mission to be a relentless force for longer, healthier lives.