State and Community Advocacy
Our Advocacy Efforts
Public policy advocacy is an essential strategy used by the American Heart Association and American Stroke Association to affect necessary and sustainable policy, system and environmental change. Our efforts in states and communities are focused on five major policy areas. These are: Tobacco Free, Quality Systems of Care, Healthy Eating, Active Living, and Access to Care.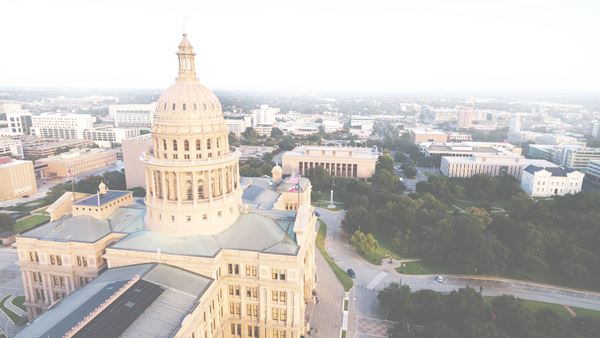 Tobacco Free
Smoke-free, Cessation & Prevention

Increasing the cigarette tax, enacting smoke-free air laws, raising the minimum legal sale age to 21, and funding tobacco prevention and cessation programs are proven ways to reduce smoking. Revenues from tobacco taxes can also help states fund critical health programs, including tobacco prevention and cessation.
Quality Systems of Care
STEMI & Stroke Facility Designation, Registries and T-CPR

By creating inclusive and coordinated STEMI and Stoke facility designations and registries and by requiring all 911 telecommunicators be trained in the delivery of high quality telephone CPR, we're able to improve early recognition, treatment and rehabilitation of stroke, heart attack and cardiac arrest patients.
Access to Care
Medicaid, Public Funding & Preventative Benefits

Medicaid coverage of preventive benefits, Public funding for HDSP, Health Equity and Obesity Prevention programs, Public funding for initiatives aimed at improving cardiovascular health and reducing deaths from cardiovascular disease and stroke, and Medicaid expansion all help to ensure that Americans have access to healthcare that is high quality, affordable and includes the benefits needed to prevent and treat heart disease and stroke.
Voices for Healthy Kids
Active Living & Healthy Eating
Over the past few generations, this country has changed dramatically. We've engineered physical activity out of our daily lives and, to a large extent, removed it from our schools. Unhealthy foods are being sold in larger portion sizes and at lower prices while it remains difficult for many families to buy healthy, affordable foods and beverages. Every child should have healthy foods and drinks at home and in school, safe streets for biking and walking, and places to play after school. Voices for Healthy Kids, a joint initiative of the American Heart Association and Robert Wood Johnson Foundation, is working to ensure that the places where children live, learn, and play make it easy and enjoyable for them to eat healthy foods and be active. Learn more about our Healthy Eating and Active Living work and the Voices for Healthy Kids initiative(link opens in new window).
Contact Us
AHA has state and community Government Relations staff in 50 states and many communities.