Company Collaboration
Food System Strategy
Learn how the American Heart Association and food industry leaders are collaborating across the food system to create a world of longer, healthier lives through nutrition security for all.
Heart-Check Certification
One Heart. Hundreds of Heart-Healthy Options. The Heart-Check mark makes it easy to spot heart-healthy foods in the grocery store or when dining out.
Activism
It's okay to have a healthy obsession with the food you eat – we get it. You deserve the right to choose what's in your food, but that decision isn't always up to you.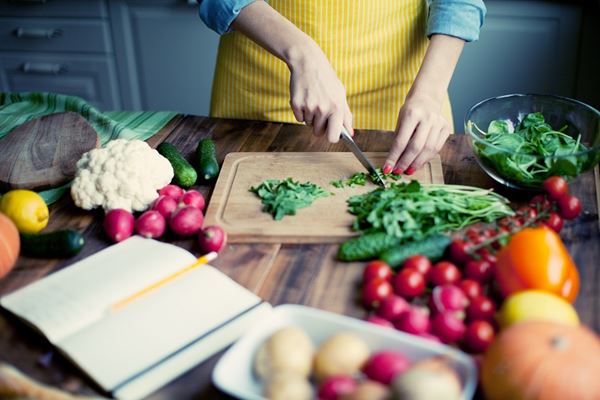 Healthy for Life®
The American Heart Association and Aramark launched Healthy for Life®, an innovative health impact initiative, in 2015. The commitment: work together to leverage our combined reach and resources to help millions lead healthier lives.
Ready to Be Healthy for Good?
Join Healthy for GoodTM and for a limited time get our 10 Under 10 digital recipe booklet free when you do!
You don't need a guilt trip. We know you know. You want to be Healthy for Good. And we're here to help.
We'll help keep you on track with tasty recipes, shareable tips, videos and hacks.
Science-based information
You-based motivation