Healthy Eating
Healthy eating starts with healthy food choices. You don't need to be a chef to create nutritious, heart-healthy meals your family will love. Learn what to look for at the grocery store, restaurants, your workplace and any eating occasion.
Join Healthy for GoodTM and get our Taste of Summer digital recipe booklet.
You don't need a guilt trip. We know you know. You want to be Healthy for Good. And we're here to help. We'll keep you on track with tasty recipes shareable tips, videos and hacks.
Science-based information.
You-based motivation.
And for a limited time, get our Taste of Summer digital cookbook.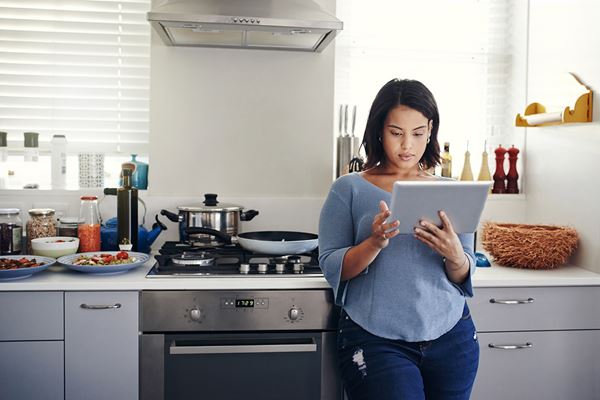 Featured Recipes
Delicious. Simple. Affordable. Quick. Cooking that's good for your heart and your wallet.
See All Recipes
Featured American Heart Association Cookbooks
Featured Healthy Eating Infographics
How to Make Fruit Ripen Faster

How to Work with an Avocado
Heart-Check Foods
Learn all about the American Heart Association's Heart-Check mark certification, which makes it easy to spot heart-healthy foods in the grocery store or when dining out.
Protect the Hearts You Love
Healthy eating is an important part of healthy living. Help your loved ones live happier, healthier and longer with your gift today.
Join Healthy for Good™ and get our Taste of Summer digital recipe booklet.
You'll also get Healthy for Good emails with easy tips and tools to build healthy habits for life.
Healthy for GoodTM Sponsors and Supporters
Kroger Health
Nationally Sponsored by
SweetLeaf®
Nationally Supported by