Health Topics
Learn the facts about heart conditions and stroke so you can increase your confidence in making changes to improve and maintain your health.
Watch, Learn and Live
See your cardiovascular system in action with our interactive illustrations and animations.
We're here for caregivers
Resources for those caring for loved ones dealing with cardiovascular disease.
Heart attack warning signs
Some heart attacks come on slowly. Know the warning signs, and when to call 911.
Coronavirus and heart health
Current, science-based information about the COVID-19 pandemic.
The COVID-19 Vaccine and Getting Back to Life
Every vaccination brings us closer to a future free of COVID-19. Based on the best science, vaccines are safe, effective and protect you, your loved ones and community. See what we mean.
Don't Die of Doubt
When an emergency strikes, hospitals are still the safest place – even during a pandemic. Call 911 at the first sign of a heart attack or stroke.
Doctor, It's Been Too Long.
Taking care of your health and well-being is important. It's smart to make — and keep — appointments with your doctor. If you have questions about how your doctor's office is keeping patients safe during COVID-19, ask.
Get support. Or offer it. Make a connection. For life.
Facing heart disease or stroke or caring for someone who is? Get encouragement and offer guidance during challenging times. Visit our Support Network.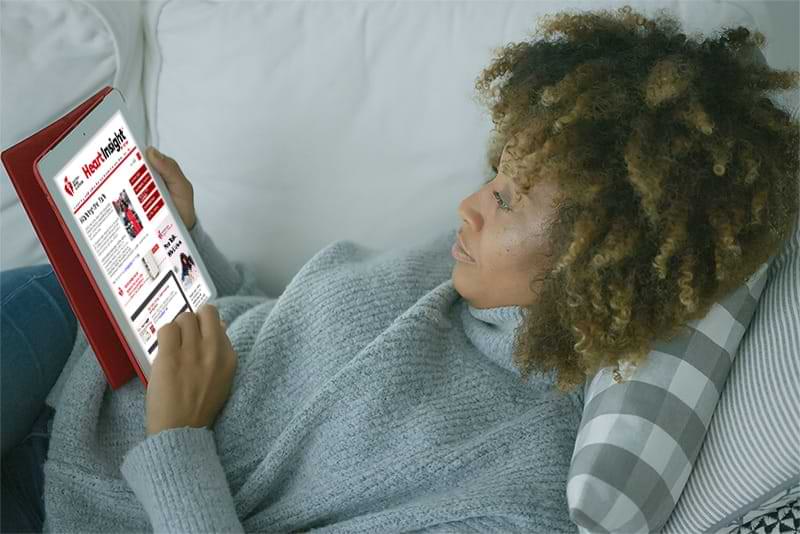 Heart Insight® e-news
Our monthly e-newsletter delivers helpful articles and the latest news for heart patients and their families.
Subscribe today!