Social Impact Fund
Investing in local entrepreneurs and organizations that are breaking down the social and economic barriers to health equity.
Social Entrepreneurs and Impact Investors
Investing provides resources for communities to stay healthy, do better and live longer.
Social determinants of health affect us all. Under-resourced pockets of America are hurting. People living just a few miles apart can face drastically different odds of getting ahead in life. That's because things like race bias, income, education level and access to healthy foods hurt people's chances to be healthy. These factors, called social determinants of health, can be a roadblock to help for people who most need it.
People adversely affected by these factors face an even greater risk of dying from heart disease — the No. 1 killer of all Americans. It shouldn't be that way. The American Heart Association believes that changing that grim reality starts in the community. The Social Impact Fund is making investments to help communities build up stronger and healthier from within — because healthy communities deliver on dreams.
Organizations, small businesses and people just like you are working to help make these things fair, safe and equitable — in schools, at workplaces and at home.
Home-grown solutions can make a big impact.
The Factors
A staggering 80% of your health is influenced by where you live. And factors like expensive or unsafe housing, limited access to healthy foods and poor health care make a major difference in your life expectancy and on your quality of life.
The Impact
Local organizations are hurting because not enough resources are going into local communities.
The Social Impact Fund empowers entrepreneurs to make a difference because they know firsthand what their communities need — things like economic growth, food stabilization, educational opportunities and other resources specific to where they live.
The Solution
We want to help businesses and non-profits generate social returns by investing in sustainable solutions. Localized investments will infuse financial resources into community organizations, small businesses and/or individuals to help create stable living environments for children to grow and prosper, ensure that healthy food and good jobs are in reach, and help solve issues related to transportation and economic development.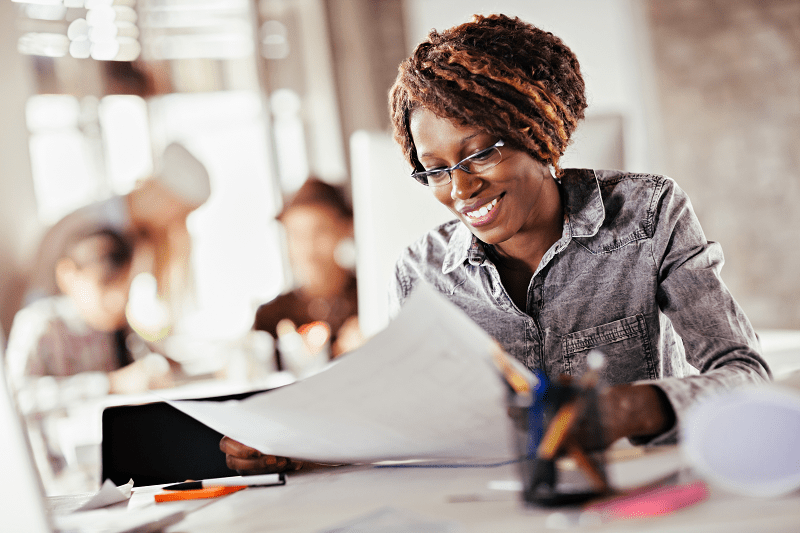 Get involved
When people do better in life and have the resources to prosper, we all benefit. We all have more resources to stay healthy, do better and live longer.

Investing together, we can help overcome low income, poor education, food deserts and unsafe neighborhoods.
If you want to support the Social Impact Fund, contact us socialimpactfund@heart.org.

We look forward to hearing from you.
Investment Advisory Committee Members
Gerald E. Johnson
EVP, Office Health Equity and Chief Diversity Officer
American Heart Association
Regina Benjamin, MD., MBA
18th United States Surgeon General
Vanessa Mason
Institute for the Future
Suzanne Smith
Social Impact Architects
Founder & CEO
Neil Meltzer
President and CEO
Life Bridge Health
Kathleen D. Warner
Chief, Emerging Strategies and Ventures
American Heart Association
Social Impact Fund Investment Profiles
Boston Social Entrepreneurs
HomeStart is a Boston-based social enterprise with a mission to end homelessness in Greater Boston. On any given night in Boston, there are 7,600 people experiencing homelessness: 3,384 individuals and 4,165 people in families. HomeStart's eviction prevention model provides households with landlord-tenant mediation, initial payment of back rent, support accessing community and public resources and financial assistance, and tailored intensive case management over 12 months to address the barriers to sustainable tenancy, including budgeting and money management. The Fund's investment will speed expansion of HomeStart's eviction prevention program in subsidized housing properties across Boston.
Matthew Pritchard, President and Executive Director
Smart from the Start, or Smart, is on a mission to close the achievement gap between children living in the poorest and the wealthiest communities in Boston. Smart's trauma-informed, culturally-respectful approach empowers low-income families and communities with the resources, tools and support required to break the cycles of generational poverty and chronic school underachievement. Smart uses a strengths-based approach introducing families to their strengths which helps to build trusting, mutually respectful relationships with families that inspire them to set and achieve goals. The Fund's investment will increase revenue through insurance and government agencies, and thereby increase the impact in the poorest communities in Boston.
Cherie Craft, CEO and Executive Director
Fathers' Uplift is a Boston-based social enterprise and the nation's first outpatient mental health center dedicated to paternal health and male family engagement. The organization works to assist fathers in overcoming barriers -- financial, oppressive, emotional, traumatic and addiction-based -- that prevent them from remaining engaged in their children's lives. There are more than 94,000 fatherless children living in the city, most in under-resourced communities that have been found to have the highest rates of violence and disproportionately poor health outcomes. Father's Uplift also provides mentoring, cultural outings and counseling to children who are growing up without their fathers. The Fund's investment will support operational needs and could be catalyst toward Fathers' Uplift's full sustainability.
Charles Daniels, President and Co-Founder
Fresh Truck is a Boston-based social enterprise working to radically impact community health by celebrating food culture while getting fresh food to people who need it the most.
In three of the poorest areas of greater Boston -- Roxbury, Dorchester, and Mattapan -- there are more fast food restaurants per capita than all other neighborhoods combined; not surprisingly, these neighborhoods have the worst health outcomes in the city. The Fund is investing in Fresh Truck's FreshConnect platform pilot which will make it easier for healthcare organizations to subsidize healthy food for their poorest patients and to track the resulting impact.
Josh Trautwein, Co-Founder and Executive Director
bosWell is an early-stage technology startup in Boston that offers community-based organizations (CBOs) like faith-based organizations, daycare programs, mobile health clinics, food pantries and homeless shelters client management tools at no cost. Medicaid, the largest health plan in America, provides health services to over 75M low-income Americans. Despite the large reach of Medicaid, there are millions of eligible Americans that never receive access to healthcare for a myriad of reasons including having outdated contact information and not being engaged in primary care. bosWell leverages the information gathered to connect the hardest to reach individuals with their Medicaid providers. The company will use the AHA's investment to reduce the impact of social determinants through a scalable technology pathway.
Aristotle Mannan, Founder and CEO
Flint Social Entrepreneurs
Flint Fresh is the first social enterprise to sell locally produced fresh, healthy and affordable produce in Flint. The mobile market sells directly to customers across Flint and also provides deliveries to low-income, veteran, and elderly residents through grant-funded programs. Unfortunately, the problems in Flint don't stop with the quality of water. The entire city is classified as a food desert. Flint Fresh plans to use the AHA's investment to meet the urgent need for healthy food of Flint's low-income residents, traditional consumers and businesses, and spur economic growth by driving increased revenues to local farmers.
Cheryl McHallam, Executive Director
The MADE Institute aims to end the school-to-prison pipeline and reduce recidivism in Flint – a community where over 500 people return from state and federal prison each month and 43% of the population has been arrested or has a criminal record. MADE provides transitional housing, vocational and technology-based training, mentorship and job placement services to returning citizens, Veterans and at-risk youth. MADE also provides opportunities for participants to work through its contracts with the local city and developers if on-the-job training experience is needed. The program was founded by and is run by formerly incarcerated individuals who understand the challenges associated with reentering society and approaches participants from a point of empathy and respect. MADE Institute plans to use AHA's investment to establish a sustainable business model that will support thousands of people successfully reentering into society.
Leon El-Alamin, Founder and Executive Director
The Urban Renaissance Center (URC) began as a grassroots movement by residents of the northern Flint Civic Park community who resolved to drive the positive change that they wanted to see. URC's bottom-up approach to development and community transformation focuses on both sustainable social enterprises and community enrichment programs to improve the health and well-being of people living in the community – a community where over 500 people return from state and federal prison each month, 43% of the population has been arrested or has a criminal record and there are hundreds of Veterans returning from military duty. Each of these citizens returning to Flint need a job, a safe place to live and access to food, clean water and healthcare. URC plans to use the AHA's investment to help drive the expansion of job-creating social enterprises, increase access to clean water and reduce pollution in one of the poorest neighborhoods in Flint.
Robert S. McCathern, Executive Director