American Heart Association
Podcast Network
Listen to life-changing science-based episodes that inspire and educate!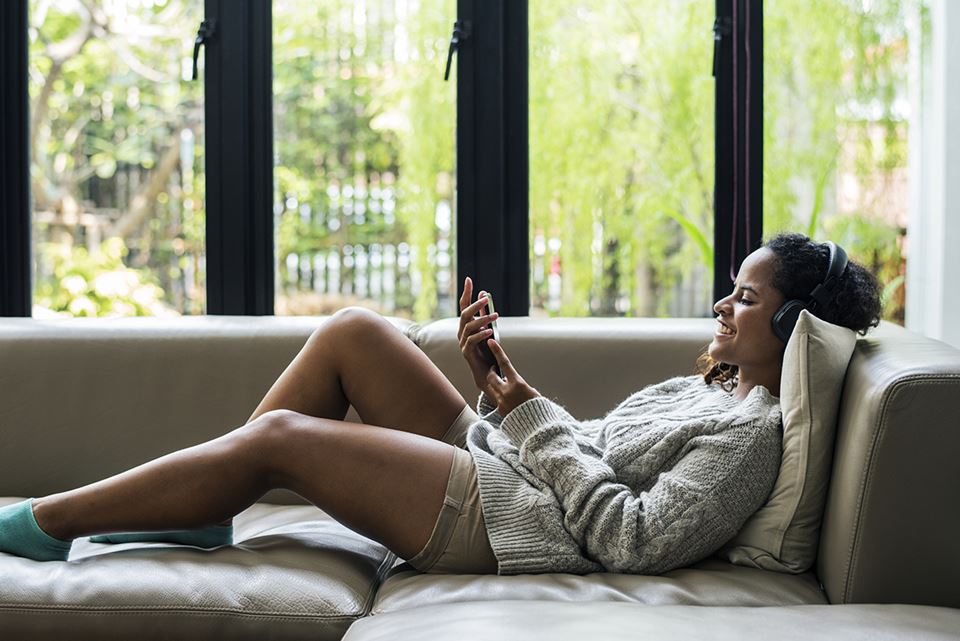 Connecting Heart and Kidney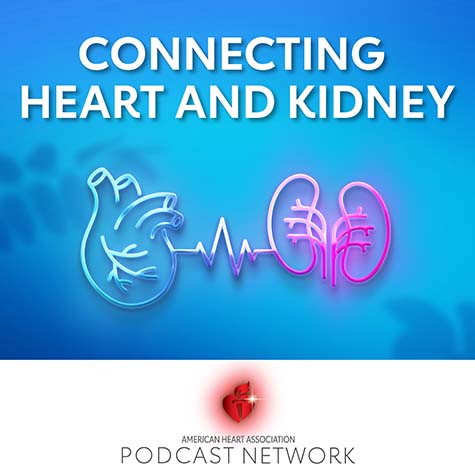 Connecting nephrology and cardiology has taken on huge importance. Diseases of the heart can affect diseases of the kidney – and that critical link is worth taking the time to explore.
At the Heart of It with Nancy Brown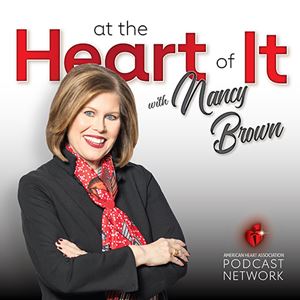 Ever wonder how some of the most remarkable people find their purpose? At the Heart of It with CEO Nancy Brown gives you a look into their thought process and practices on how they manage their own well-being along the way.
Live Fierce/Atrévete a Vivir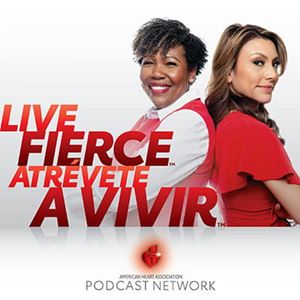 Live Fierce/Atrévete a Vivir is a new duo-delivery English and Spanish inaugural eight-part podcast series engaging Black, Gen Xers and Latina Millennial women to find their fierce. Launching on March 8th, International Women's Day.
HeartBEATS from Lifelong Learning™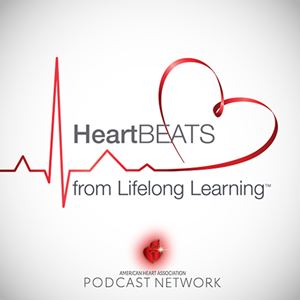 HeartBEATS from Lifelong Learning™ Science Series is a podcast series curated by the AHA. Tune in as experts explore highlights on the most up-to-date information to inform your clinical practice.
Unmet Needs in Hypertension Treatment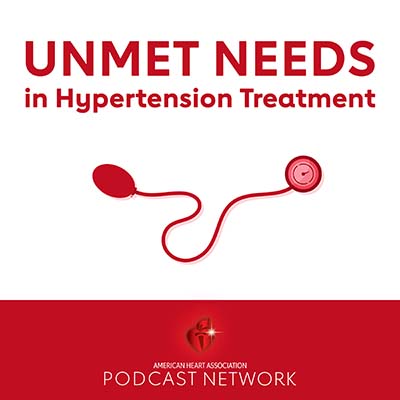 Improving systems of care and understanding around unmet blood pressure needs across the hypertension patient journey.
Getting to the Heart of Stroke™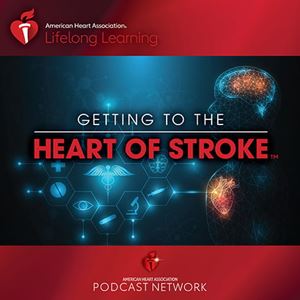 Nearly 1 in 4 strokes occur in people who have had a previous stroke. Help your patients understand all their risk factors and prevent a second stroke. Getting to the Heart of Stroke™ is the American Heart Association and American Stroke Association's national initiative supported by HCA Healthcare and the HCA Healthcare Foundation.
Peripheral Artery Disease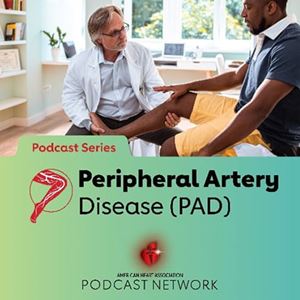 Listen and learn the latest recommendations and guideline-based implementation strategies in daily clinical practice to ensure individuals with PAD are appropriately referred to recommended types of exercise therapy with follow-up on disease progression.
New! Statements and Guidelines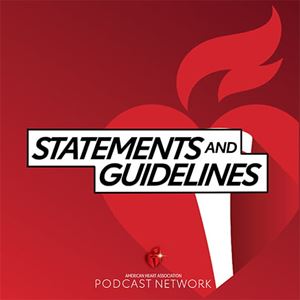 The American Heart Association's Statements and Guidelines podcast is a podcast where we'll discuss clinical practice guidelines and scientific statements on various cardiovascular disease and stroke topics.
Getting to the Heart of Sleep Health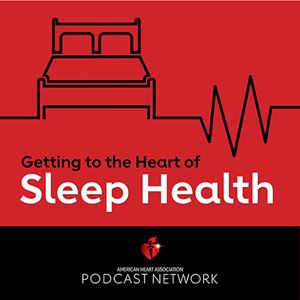 Tune in as experts in sleep medicine share latest insights on how not getting enough sleep can affect patients' health and well-being.
Hypertrophic Cardiomyopathy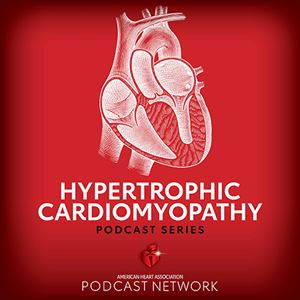 Hypertrophic Cardiomyopathy (HCM) is the most common form of genetic heart disease and can affect people of any age, yet is often undiagnosed. Learn more about HCM in this podcast series to discuss its impact with your patients.
Know Diabetes by Heart ™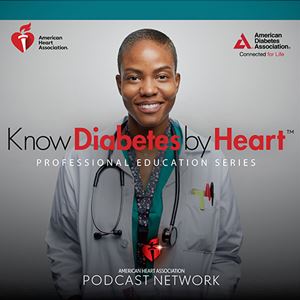 The American Heart Association and the American Diabetes Association have joined forces to reduce cardiovascular death, heart attack, stroke and heart failure in people living with type 2 diabetes. Listen to this series for up-to-date standards of care for patients with T2D and CVD.
Check. Change. Control. Cholesterol.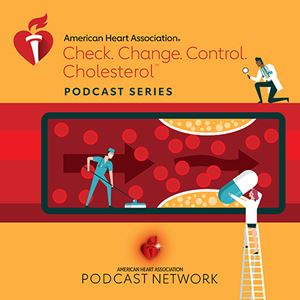 This podcast series for healthcare professionals offers expert insights and discussion on the prevalence of high cholesterol. Learn about improving cholesterol management with a healthy lifestyle and discuss treatment plans.
Recurrent Pericarditis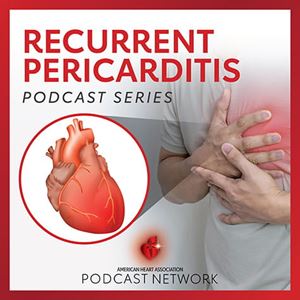 This podcast series for healthcare professionals offers expert insights and discussion on pericardial disease. Recurrent pericarditis is a common complication after an initial episode of acute pericarditis, characterized by the recurrence of chest pain and signs of cardiovascular inflammation. Listen, learn, and increase your knowledge of pericardial disease.
Stories of the Relentless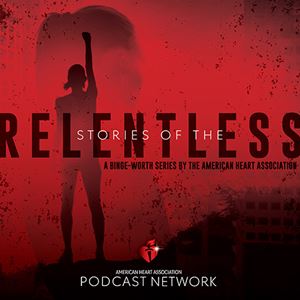 At the American Heart Association our mission is to be a relentless force for a world of longer, healthier lives. For nearly 100 years, we've been fighting heart disease and stroke, striving to save and improve lives. This series features science and solutions-based conversations with experts, leaders and survivors to break down barriers about leadership in the midst of crisis, racial disparities, and life-changing wellness habits.
Improving VTE Patient Care & Outcomes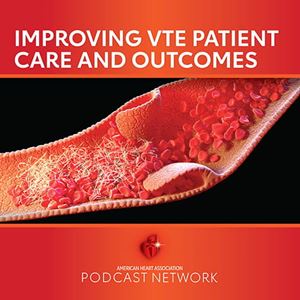 Listen and learn as clinicians relate practical applications of evidence-based guidelines for initial and extended VTE treatment, and secondary prevention.
ACCESS S:VIN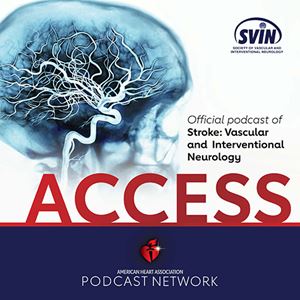 The American Heart Association and Society of Vascular and Interventional Neurology bring you ACCESS: Official Podcast of Stroke: Vascular & Interventional Neurology. ACCESS is a bi-monthly audio podcast that summarizes the latest advances in vascular and interventional neurology, featuring interviews with the leading minds and investigators in cerebrovascular disease. For more information, follow us on Twitter @SVINJournal.
Circulation on the Run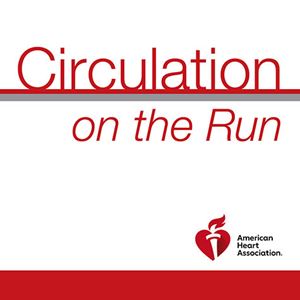 Hosted by Carolyn Lam and Greg Hundley, Circulation on the Run is an audio summary of the headlines of the journal to get you caught up in 15 minutes, literally on the run or drive. Besides getting an overview of the weekly issue content, you get the main take home messages as a clinician through interviews with an author and an editor – a behind the scenes look at the clinical significance of a featured article.
Discover CircRes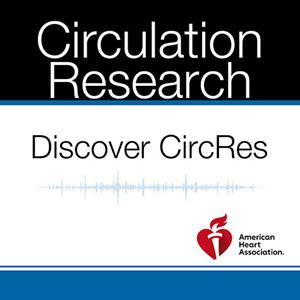 Save time while you discover the latest advances in basic and translational cardiovascular biology. Each monthly podcast delivers a quick update on key highlights from the journal's current issue and expert insights into new research that will have an impact in the field.
Stroke Alert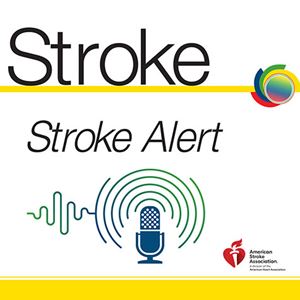 Stroke has launched a monthly podcast, Stroke Alert. Hosted by Dr. Negar Asdaghi, each episode begins by posing key takeaway questions from featured articles in the current issue of Stroke. This is followed by a brief summary and analysis of these articles, as well as an interview with the author of one of these featured articles or with a Stroke editor.
Getting Personal: Omics of the Heart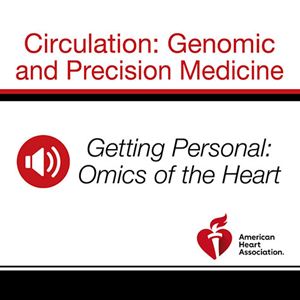 From Circulation: Genomic and Precision Medicine 2017 - 2020, each monthly episode discussed recent publications in the fields of genomics and precision medicine of cardiovascular disease.
Circulation: Arrhythmia and Electrophysiology On the Beat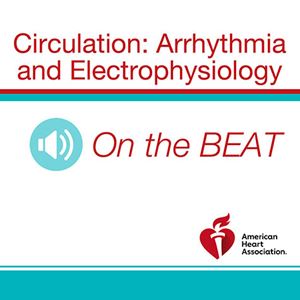 From 2017 – January 2021, each podcast included key highlights from the journal's issues and a report on new research published in the field of arrhythmia and electrophysiology.