If unusual circumstances are adding to your stress level, you can take steps to decompress and get a handle on your anxiety. Try our tips and techniques to help you feel calmer and more centered in trying times.
Steering clear of crowds? Stock up on healthy, affordable staples. (Always compare nutrition labels and choose options with the least amount of added salt and sugar.)
Here are some suggestions:
Canned, frozen and dried fruits and vegetables
Canned fish and meats like light tuna or white-meat chicken packed in water
Frozen chicken breasts (they're safe for up to a year when stored airtight in a freezer set to zero degrees or below)
Dried or canned beans and legumes
Whole grains like oats, brown rice and quinoa
Dried herbs and spices
Remember: Shelled eggs are safe for 3-5 weeks, and unopened egg substitute is safe for up to a year in the refrigerator.
Find tasty dishes you can make with shelf-stable ingredients on our Recipe site.
Refresh the page to choose another category.
If you're not usually a homebody, being at home more can be challenging for you and your family. Try to avoid the temptation to overdo the screen time.
Here are some more simple tips for fitness activities that almost anyone can do. Choose the ones that work for your circumstances and comfort level.
Fitness fans who are avoiding a crowded gym or popular exercise class can create a great at-home circuit workout.
Feel the Burn with a home circuit workout.
If you have a chronic condition, talk to your health care provider and be extra vigilant about safety and cleanliness.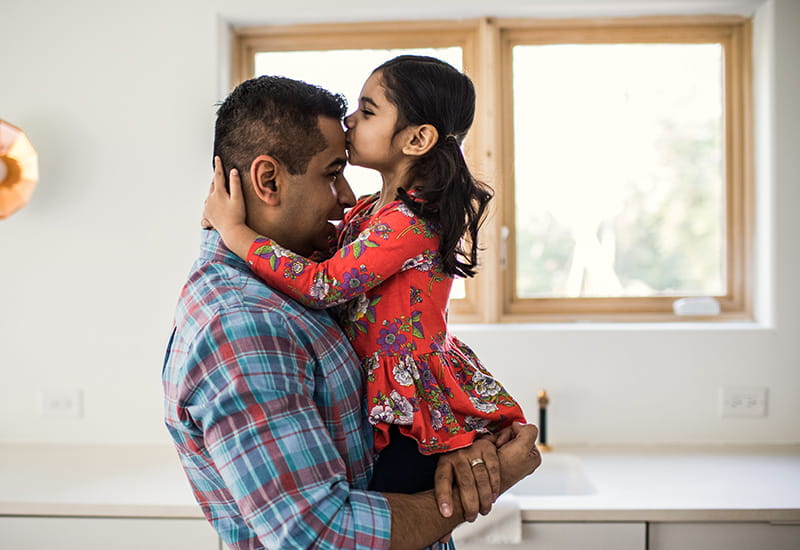 Healthy for GoodTM
Healthy for Good is a revolutionary healthy living movement to inspire you to create lasting change in your health and your life, one small step at a time. The approach is simple: Eat smart. Add color. Move more. Be well.
How do you want to live?@containerItem.RenderHeadingSizeTag("h2")>
Eat Smart
Healthy eating starts with healthy food choices. You don't need to be a chef to create nutritious, heart-healthy meals your family will love. Learn what to look for at the grocery store, restaurants, your workplace and any eating occasion.
Move More
A good starting goal is at least 150 minutes a week, but if you don't want to sweat the numbers, just move more! Find forms of exercise you like and will stick with, and build more opportunities to be active into your routine.
Be Well
How do you want to live? Along with eating right and being active, real health includes getting enough sleep, practicing mindfulness, managing stress, keeping mind and body fit, connecting socially, and more.
Join the movement to be
Healthy for Good
You don't need a guilt trip. We know you know. You want to be Healthy for Good. And we're here to help. We'll keep you on track with shareable tips, videos and hacks.
Science-based information.
You-based motivation.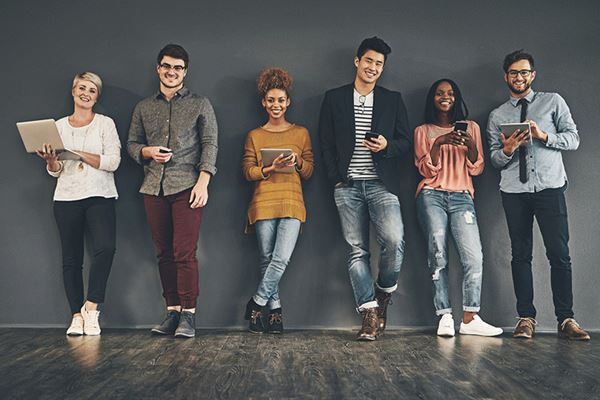 Are you getting a flu shot this year?
Glad to hear it! The sooner you get your flu shot, the sooner you'll be protected. Getting vaccinated can help stop the flu from spreading in your family and in your community. That's critical — because the flu can lead to serious complications for children, seniors, pregnant women and people with heart disease, diabetes and lung disease. Get a flu shot every year — and encourage others to follow your lead.
Learn more:
We hope you'll think twice. Getting the flu is worse than having a bad cold. Did you know that it can lead to serious complications for children, seniors, pregnant women and people with heart disease, diabetes and lung disease? It can also lead to hospitalization, an increased risk of heart attack or stroke, and even death. Getting vaccinated protects you, your family and your community. Please reconsider your decision and talk to your doctor or health care provider.
Learn more:
Healthy for Good Infographics
Featured Recipes
Delicious. Simple. Affordable. Quick. Cooking that's good for your heart and your wallet.
See All Recipes
More Ways to be
Healthy for GoodTM
Check out our weekly blog offering:
Practical tips
Inspirational stories
Timely, science-based news
Shop Healthy for Good
Cooking with color doesn't have to mess with your fashion. Keep things colorful and tidy by preparing your next meal in our handy Healthy for Good™ Apron.
Receive healthy living tips and be Healthy for Good™!
NOTE: All fields required unless indicated as optional.