Get Your Flu Shot Today
Choose family over flu to prevent serious illness
The flu vaccine: What you need to know this year
The facts are simple: Getting a flu shot every year decreases your chances of getting the flu — and you're less likely to be hospitalized or die from it.
There are a few updates for the 2022-23 flu season that we should be paying attention to, according to the Centers for Disease Control. Here are the top three:
But wait, there's more. Here are 7 more things to keep in mind. Also available in Spanish.
Bottom line: Getting a flu shot will help protect your health and the people you care about. Now let's bust some common myths (also available as a Spanish PDF) about getting the flu vaccine, with some help from our friends at the CDC.
Make time to get a flu shot today!

Help save lives by protecting yourself, your loved ones and your co-workers.
Are you in a high-risk category for severe flu complications?
Did you know that age and chronic health conditions put you at a higher risk for a severe case of the flu?
Watch this House Calls clip to learn more.
More on COVID-19 and the flu
Wondering if you can get a flu shot at the same time as the COVID-19 vaccine? You can – and here are more resources from the CDC on COVID-19 and the flu.
Supporter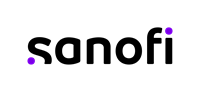 The American Heart Association's Flu Awareness Campaign is supported by Sanofi Pasteur
Where can I get a flu shot today?
Find resources near you: