Get Your Flu Shot Today
People with heart disease and those who have had a stroke are at higher risk of developing serious flu complications. Choose family over flu to prevent serious illness.
The flu vaccine: What you need to know this year
The facts are simple: Getting a flu shot every year decreases your chances of getting the flu — and you're less likely to be hospitalized or die from it, especially if you have heart disease or have had a stroke.
Have heart disease or a history of a stroke? During recent flu seasons, about half of all adults hospitalized for the flu also had heart disease, so it's incredibly important to get a flu vaccine ever year, which decreases your risk of serious illness or hospitalization. Early estimates show that last season, people who were vaccinated against flu were about 40% to 70% less likely to be hospitalized because of flu illness or related complications.

But skip the nasal spray vaccine – it's only approved for use in healthy non-pregnant people, ages 2 to 49 years old.


65 or older? A high-dose vaccine provides extra protection.

Typically the flu season hits people 65 and older the hardest. Between 70 and 85% of seasonal flu-related deaths occur in people 65 and older, and between 50 and 70% of seasonal flu-related hospitalizations hit this group.

Ask your health care professional about a high-dose vaccine. If one isn't available, a standard flu vaccine is better than none.


Got kids, including babies? The recommended age for flu shots was previously 2, but now it's 6 months and up. Talk to your health care professional for details.


Unclear on timing? September and October are the best times for most people to get vaccinated. Try to get vaccinated by the end of October, but vaccination after October can still provide protection during the height of flu season.
Bottom line: Getting a flu shot will help protect your health and the people you care about. Now let's bust some common myths (also available as a Spanish PDF) about getting the flu vaccine, with some help from our friends at the CDC.
Make time to get a flu shot today!

Help save lives by protecting yourself, your loved ones and your co-workers.
Are you in a high-risk category for severe flu complications?
Did you know that age and chronic health conditions put you at a higher risk for a severe case of the flu?
Watch this House Calls clip to learn more.
More on COVID-19 and the flu
Wondering if you can get a flu shot at the same time as the COVID-19 vaccine? You can – and here are more resources from the CDC on COVID-19 and the flu.
Supporter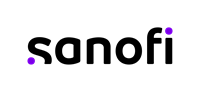 The American Heart Association's Flu Awareness Campaign is supported by Sanofi Pasteur
Where can I get a flu shot today?
Find resources near you: