Heart-Check Foods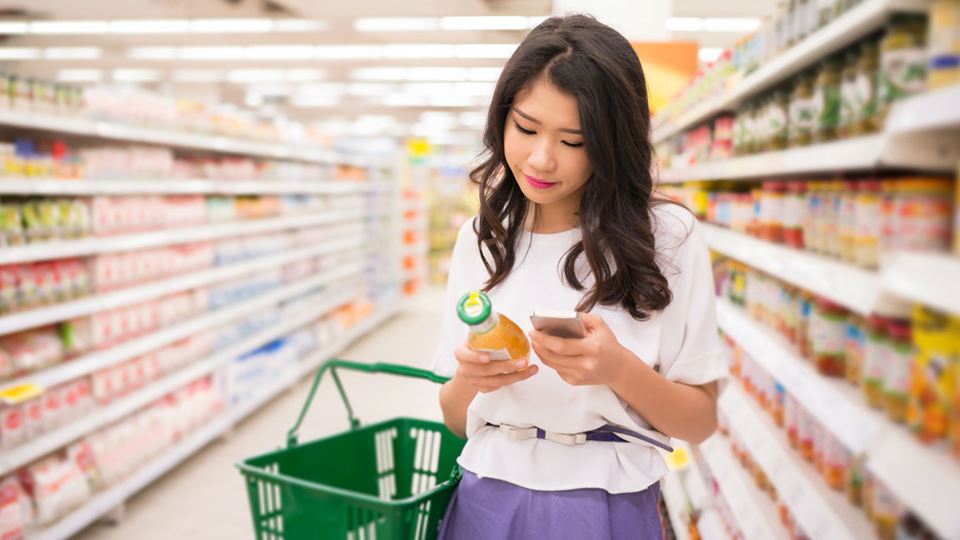 One Heart. Hundreds of Heart-Healthy Options.
The Heart-Check mark makes it easy to spot heart-healthy foods in the grocery store.

Certified Foods in the Grocery Store
Use Heart-Check's digital grocery list tool when creating your shopping list to make smart, heart-healthy choices easier at the grocery store.
The digital grocery list is updated daily. It's always ready for your next grocery run!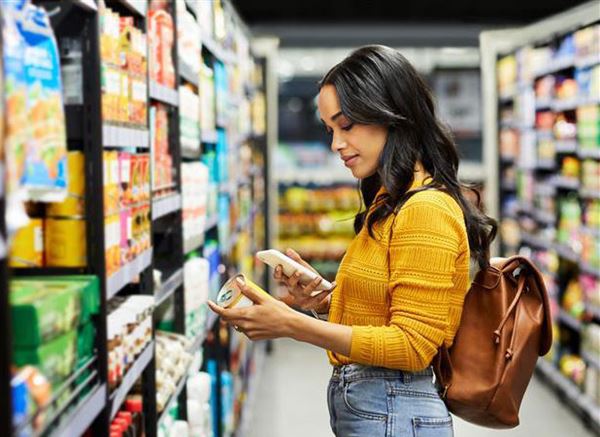 Check for the Heart-Check Mark
The Heart-Check mark is a simple tool to help you Eat Smart. When you see it, you can be confident that a product aligns with the American Heart Association's recommendations for an overall healthy eating pattern.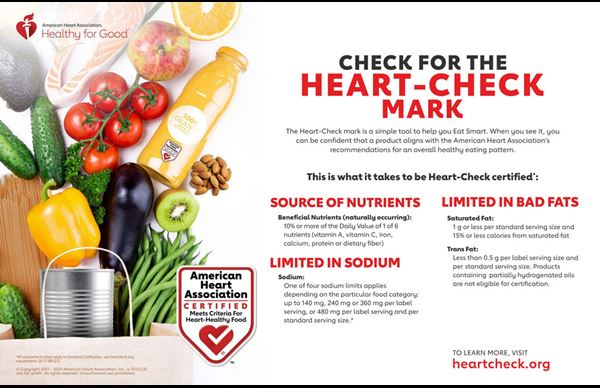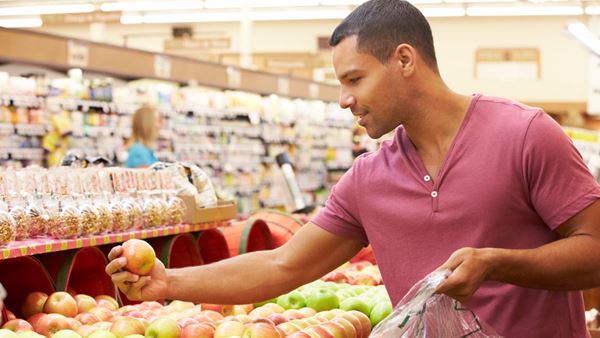 A Small Check That Can Make a Big Difference
We all know the feeling of standing in a grocery store aisle, feeling frustrated and overwhelmed by all the choices available. Here at the American Heart Association, we take the health and wellness of all Americans to heart. That's why, more than 20 years ago, we established the Heart-Check mark.
Heart-Check Certified Recipes
The Heart-Check mark is also helping everyone find heart-healthy recipes they can make at home for themselves and their families. Recipe certification is based on respected science and nutrition expertise of the American Heart Association.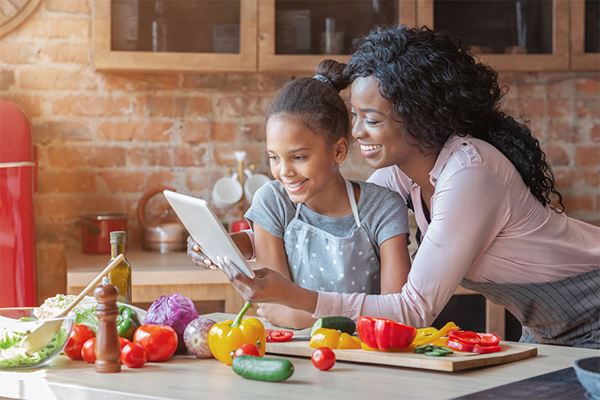 Join Healthy for GoodTM and get our free Shop Smart, Eat Smart digital recipe booklet while supplies last!