Move More
A good starting goal is at least 150 minutes a week, but if you don't want to sweat the numbers, just move more! Find forms of exercise you like and will stick with, and build more opportunities to be active into your routine.
Move More to Reduce Stress
Mental or physical, small or big, new or practiced, it's always a good time to take a step toward a healthier you. Exercise is one of the best ways to keep your body healthy and release stress. Regular physical activity improves mood, gives you energy and improves quality of sleep.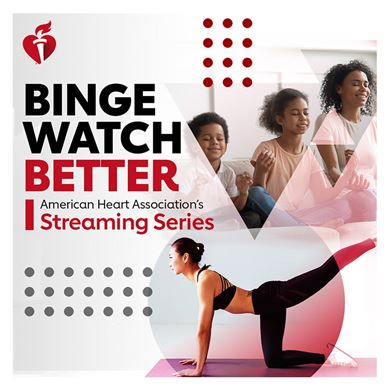 Get Whole Body Healthy with our Streaming Series
Featuring guided mindful meditation, yoga, strength and cardio workouts, dance parties and more.
Check Facebook and YouTube for live and recorded events.
Join Healthy for GoodTM and get our free Shop Smart, Eat Smart digital recipe booklet while supplies last!