Stress Management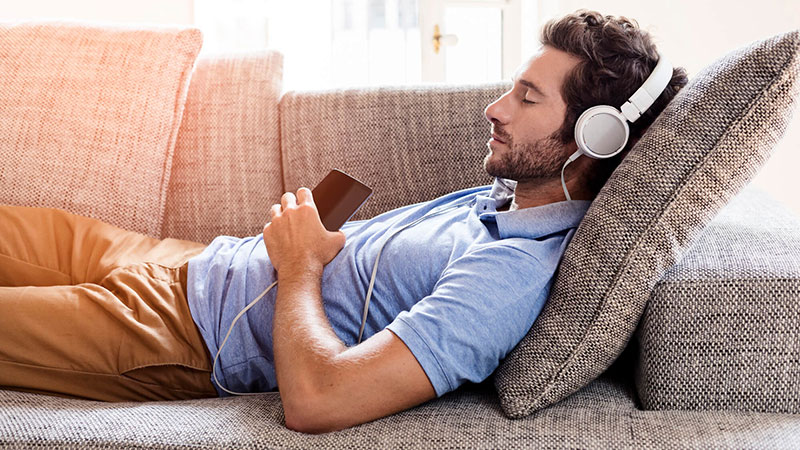 Learn to Manage Your Stress
Your mind deserves better than to be loaded down with the never-ending job of worrying! Some stress can be beneficial and may lead to actual problem-solving, but a lot of our stress is unnecessary and even harmful.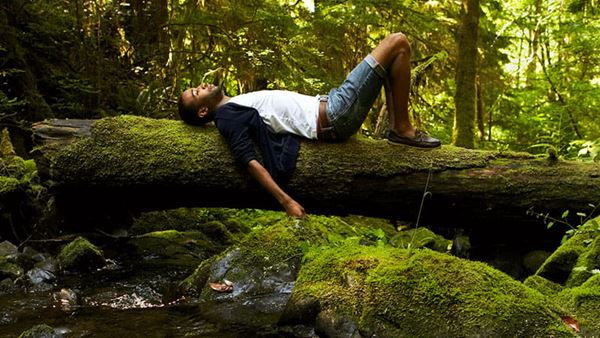 10 Ways to Relax in Nature and Stress Less
The way you spend time out in nature can affect how much your physical, emotional and mental health will benefit from it.
3 Tips to Manage Stress
We all have stress — at work, at home, and on the road. Sometimes we can feel especially stressed because of a bad interaction with someone, too much work, or everyday hassles like getting stuck in traffic.
Negative stress can keep you from feeling and performing your best — mentally, physically and emotionally. But no one's life is completely stress-free. It's important to know how to manage the stress in your life. Try these three simple techniques for dealing with it.
More Stress Management Articles
Join Healthy for GoodTM and for a limited time get our free Fall Family Foods digital recipe booklet!
You don't need a guilt trip. We know you know. You want to be Healthy for Good. And we're here to help.
We'll help keep you on track with tasty recipes, shareable tips, videos and hacks.
Science-based information
You-based motivation
Stress Management Infographics
Fight Stress with Healthy Habits
Empower yourself by taking actions to control your stress level. Set goals that are reasonable to achieve. Use these ten healthy habits to ward off stress in your life.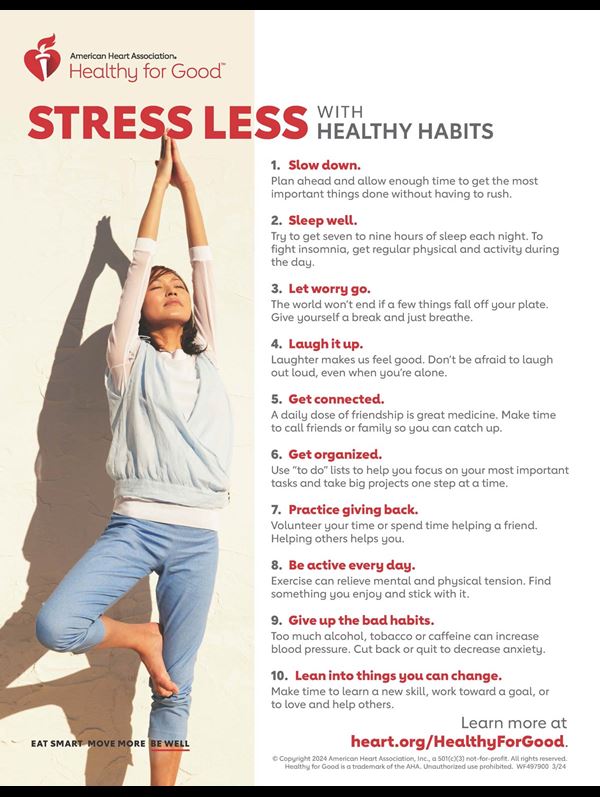 Stop Stress In Its Tracks
Everybody gets stressed sometimes. Do you have a plan for the next time your mental pedal is to the metal? Try these tips to get out of stress fast.
Join Healthy for Good™ and get our free Fall Family Foods digital recipe booklet while supplies last!