How to Make Breakfast a Healthy Habit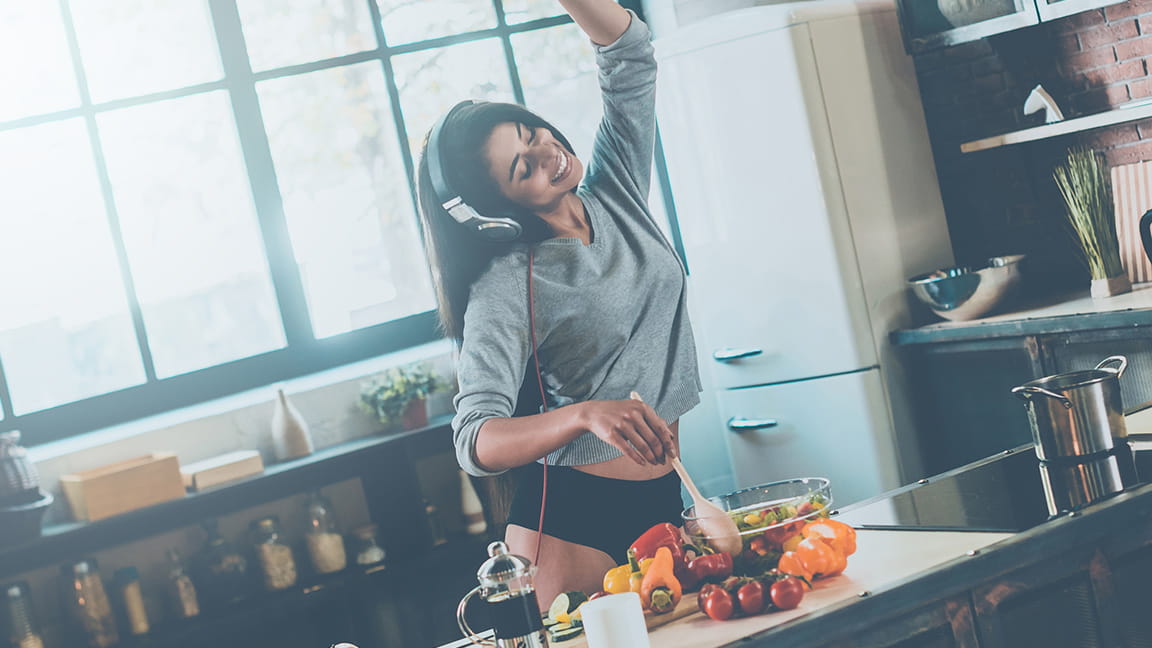 Part of being Healthy For Good™ is creating simple daily habits you can stick with. One important habit that can help kick-start your day is eating a healthy breakfast. Think outside the (cereal) box with these quick and easy ideas.
Several studies have shown the benefits of eating breakfast every morning, and it may even help lower your risk of heart disease and stroke.
Some studies indicate that breakfast-skippers are more likely to:
be overweight or obese
have diabetes, heart disease and high cholesterol
use tobacco
not exercise regularly
not get recommended amounts of important nutrients
eat more calories and added sugars the rest of the day
All of this makes it a no-brainer to add breakfast to your daily routine. The good news for you snooze-button addicts is that it doesn't have to take a lot of time. There are plenty of simple, healthy breakfast options that can be made ahead of time so they're ready to grab-and-go when you're flying out the door.
Here are some breakfast hacks to try:
Make muffins with healthy ingredients like fruits, vegetables, nuts and whole grain flour, and freeze them. Throw one in your bag and it will be thawed and ready to eat by the time you get to work or school. Try this easy cranberry muffin recipe.
Make instant oatmeal in a travel coffee mug to take on the go. Buy it unsweetened and keep walnuts, applesauce, cinnamon and frozen fruit on hand to mix in.
Pack a homemade smoothie in a thermos. It can be as simple as blending together your favorite frozen fruits, or you can add other healthy ingredients like low-fat milk or yogurt, nut butters, applesauce, a few ounces of 100% fruit juice, fresh herbs like mint, and even vegetables. Here are a few recipes to try:
Keep a stash of hard-boiled eggs in the fridge. To fancy them up, slice an egg and serve on whole grain toast with sliced avocado and tomato, sprinkled with a pinch of paprika, pepper and other favorite herbs and spices.
Spread a whole-grain waffle, English muffin or piece of toast with nut butter or low-fat cottage cheese and sliced fruit. Cut each slice in half and create a mini-sandwich for less mess on the go.
Over the weekend, fill small mason jars with plain low-fat or fat-free yogurt, frozen fruit, nuts, rolled oats and a sprinkle of cinnamon for a few days' worth of healthy yogurt parfaits.
If you choose prepackaged breakfast foods, watch out for sneaky salt and added sugars! Check the nutrition facts label info on packages and choose items with less of these ingredients. Look for whole-grain products that give you dietary fiber and other beneficial nutrients.
Last reviewed: June 2017
---