Making the Most of the Nutrition Facts Label Infographic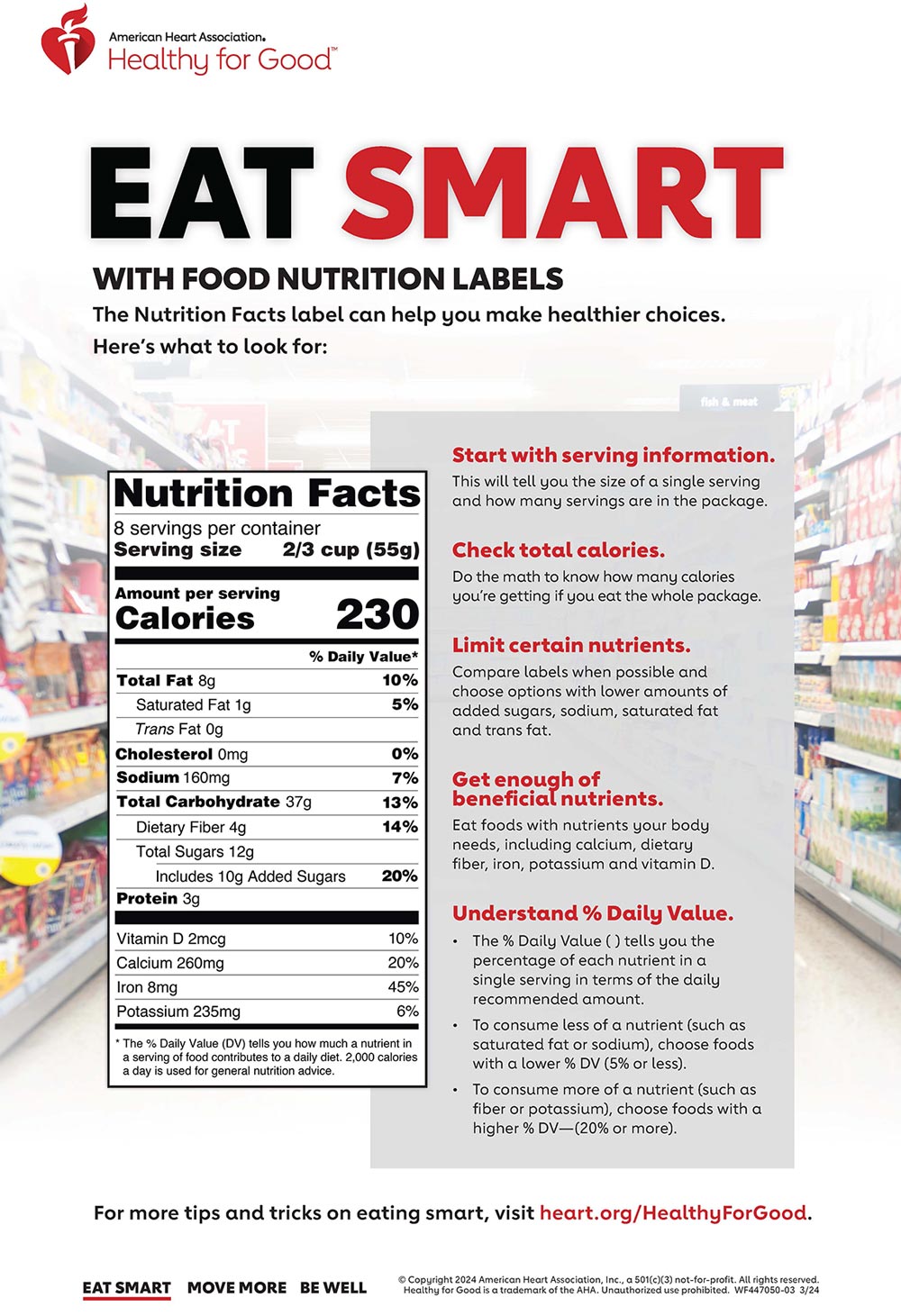 Eat Smart with Food Nutrition Labels
The Nutrition Facts label can help you make healthier choices. Use it! Here's what to look for:
Start with serving information.
This will tell you the size of a single serving and how many servings are in the package.


Check total calories.
Do the math to know how many calories you're really getting if you eat the whole package.


Limit certain nutrients.
Compare labels when possible and choose options with lower amounts of added sugars, sodium, saturated fat and no trans fat.


Get enough of beneficial nutrients.
Eat foods with nutrients your body needs like calcium, dietary fiber, iron, potassium, and Vitamin D.


% Daily Value.

The % Daily Value (DV) tells you the percentage of each nutrient in a single serving in terms of the daily recommended amount.
To consume less of a nutrient (such as saturated fat or sodium), choose foods with a lower % DV (5% or less)
To consume more of a nutrient (such as fiber), choose foods with a higher % DV – 20% or more.
For more tips and tricks on eating smart, visit heart.org/HealthyForGood.
Lipton
Nationally Supported by
Eggland's Best
Nationally Supported by

Egg Nutrition Center
Nationally Supported by

Sorghum Checkoff
Nationally Supported by