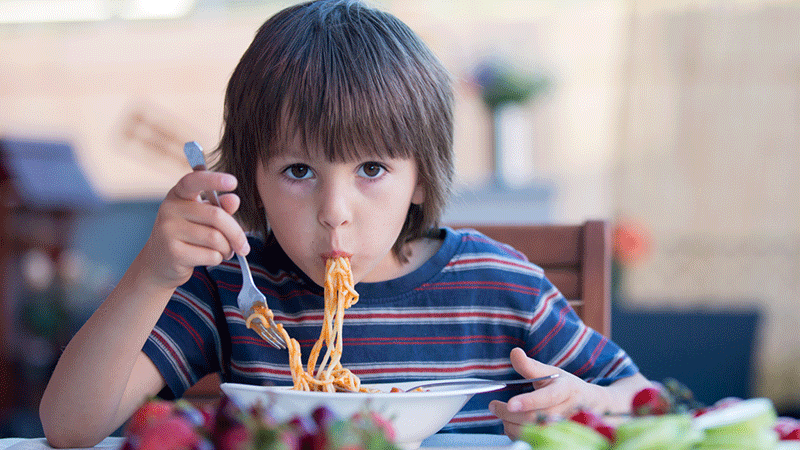 Most kids are getting too much salt, but you can help set them on a healthier path from the start. Here's how too much sodium can hurt their heart health and what you can do about it.
How much sodium are children and youth in the U.S. eating?
On average, kids ages 2 to 19 eat more than 3,100 mg sodium per day, about double the amount the American Heart Association recommends. The older children get, the more calories and sodium they tend to eat.

In the 2 to 19-year-old age group of boys and girls, boys 12 to 19 eat the most sodium — an average of 4,220 mg/day. Girls in the same age group eat about 2,950 mg/day.
Where do kids get their sodium?
Children 6 to 18 get about:
14 percent at breakfast
31 percent at lunch
39 percent at dinner
16 percent at snack time
Grocery store and restaurant foods make up 81 percent of the sodium they eat, which means it's in their food from the get-go and they can't take it out.
According to national data about Americans' eating habits, these foods are the leading contributors to the sodium kids eat:
Pizza
Bread and rolls
Cold cuts and cured meats
Savory snacks (such as chips and pretzels)
Sandwiches (including burgers)
Cheese
Chicken patties, nuggets and tenders
Pasta mixed dishes (like spaghetti with sauce)
Mexican mixed dishes (like burritos and tacos)
Soup
The top six foods are illustrated in our Salty Six for Kids infographic.

Brands and restaurants make versions of the same foods with different sodium levels, and some options are even purposefully made with less sodium. You can make smarter choices about the foods you eat by comparing labels to pick the product with the lowest amount of sodium you can find.
How can too much sodium hurt my child's health?
Eating too much sodium is associated with higher blood pressure in children and teens, and the effect is even greater if they're overweight or obese. Kids with high-sodium diets are almost 40 percent more likely to have elevated blood pressure than kids with lower-sodium diets.

There is a link between high blood pressure in childhood and high blood pressure in adulthood. High blood pressure in childhood is linked to early development of heart disease and risk for premature death. Kids with high-sodium diets are almost 40 percent more likely to have elevated blood pressure than kids with lower-sodium diets.

Luckily, lowering blood pressure during childhood can help lower the risk for high blood pressure as an adult. And it can be as simple as helping them eat less sodium, which can help lower blood pressure in children and teens.
How can I help reduce the sodium my kids get?
Making sure your kids get less sodium today can help prevent heart disease tomorrow, especially for kids who are overweight and obese. Learn how to reduce sodium.


Here are some great ideas for parents:
Model healthy eating. Use the American Heart Association's diet and lifestyle recommendations as a guide.
Involve your kids when you're preparing healthy meals. Try some of our kid-friendly recipes.
Ask your grocery manager to offer your family's favorite foods in versions with less sodium. And look for the Heart-Check Certification to help construct a heart-healthy eating plan.
Before you go out to eat, look up nutrition information online to find the healthier choices.
Support changes that will lead to healthier meals in child care centers and schools.
How can we shape children's taste buds so they won't miss the extra salt?
Start young! Our taste preferences for salt are shaped by what we eat early in life. Kids may not prefer so much salt if they're given foods with less sodium from an early age. You can also help by gradually reducing the sodium in their foods. They might not even notice the difference.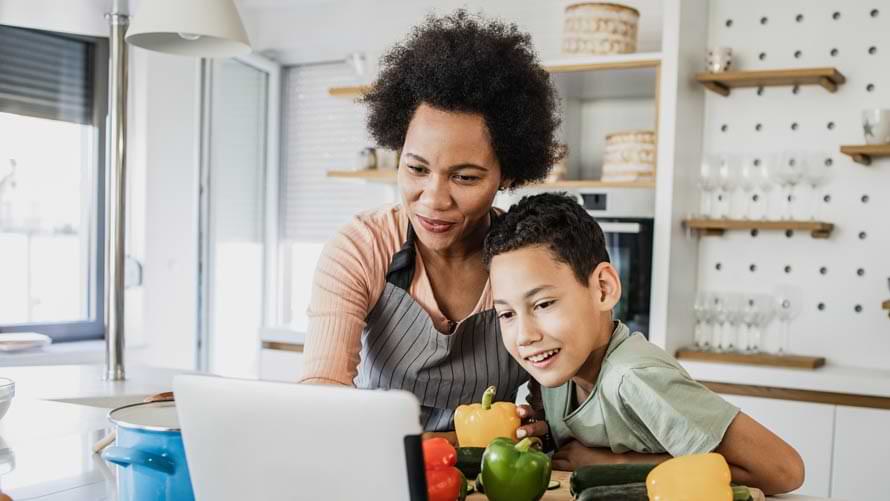 ---