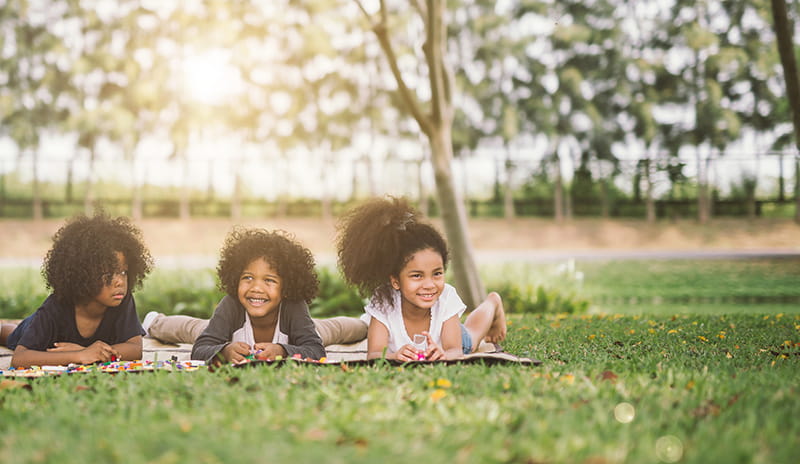 Nearly 1 in 5 kids and teens in the U.S. are overweight or obese. So, it's important for parents, coaches and others to make sure kids have access to healthier foods — including post-play snacks.
Often kids are rewarded with unhealthy foods and sugary drinks. But there are lots of healthier choices that not only taste great but also are better for them, too.
So, the next time your child finishes their football game, ballet class or playing outside with friends, offer them one of these healthy post-play snacks.
Instead of...
Choose...
Sugar-sweetened beverages

Fat-free of low-fat milk
100% fruit juice
Low sodium vegetable juice
Water or infused water
Fruit smoothies

Chips and crackers

Unsalted sunflower seeds, walnuts, pecans or almonds mixed with whole-grain, low-sugar cereal and unsweetened dried fruit
Whole-grain crackers
Fat-free or low-fat cheese sticks
Unsalted rice cakes
Apples or orange slices
Bananas
Carrot or celery sticks with low-sodium peanut butter
Plain, fat-free/low-fat yogurt or fat-free/low-fat, no-sugar-added fruit yogurt

Sweets and baked goods

Canned fruit in their own juice, with no sugar added
Unsweetened applesauce
Fresh or unsweetened dried fruit
Frozen bananas or grapes
Raisins
Baked apples
Fat-free or low-fat no-added-sugar yogurt
Sugar-free or low added sugar ice pops
---