Get Smart About Superfoods Infographic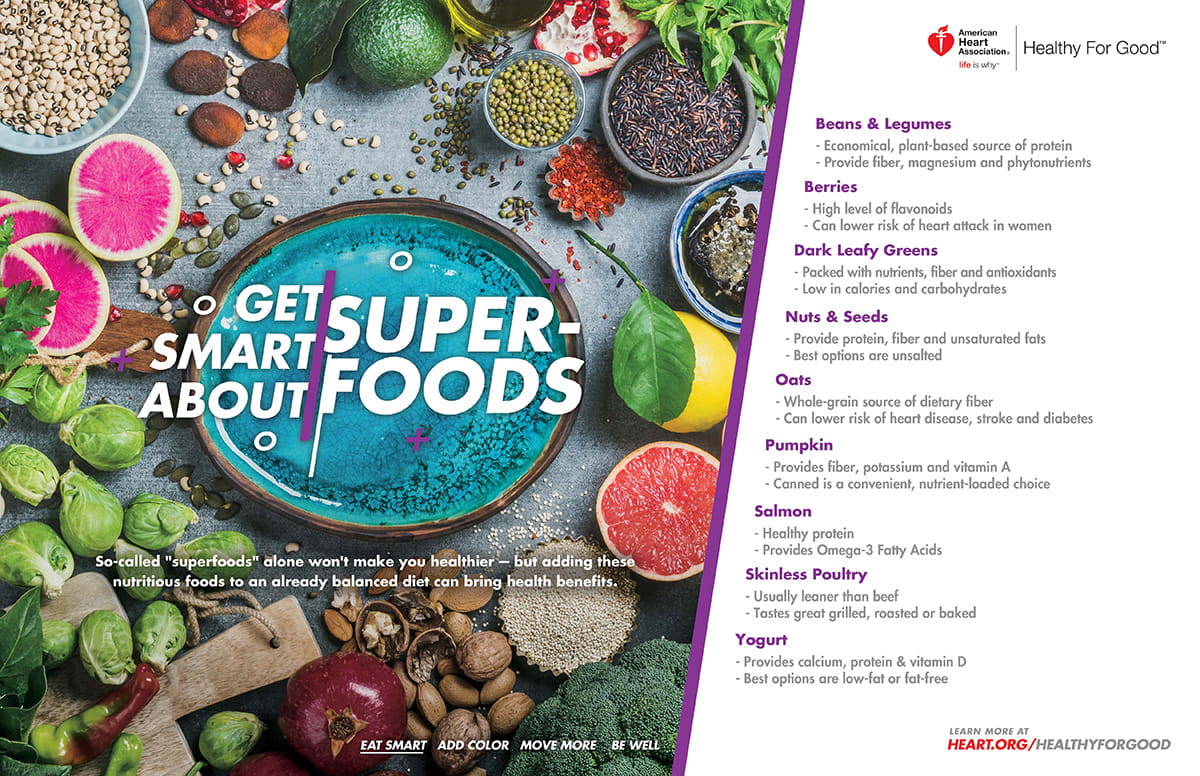 Get Smart About Superfoods
So-called "superfoods" alone won't make you healthier – but adding these nutritious foods to an already balanced diet can bring health benefits.
Beans & Legumes
Economical, plant-based source of protein
Provide fiber, magnesium and phytonutrients
Berries
High level of flavonoids
Can lower risk of heart attack in women
Dark Leafy Greens
Packed with nutrients, fiber and antioxidants
Low in calories and carbohydrates
Nuts & Seeds
Provide protein, fiber and unsaturated fats
Best options are unsalted
Oats
Whole-grain source of dietary fiber
Can lower risk of heart disease stroke and diabetes
Pumpkin
Provides fiber, potassium and vitamin A
Canned is a convenient, nutrient-loaded choice
Salmon
Health protein
Provides Omega-3 Fatty Acids
Skinless Poultry
Usually leaner than beef
Tastes great grilled, roasted or baked
Yogurt
Provides calcium, protein & vitamin D
Best options are low-fat or fat-free
Learn more at heart.org/healthyforgood
Download a PDF of this infographic.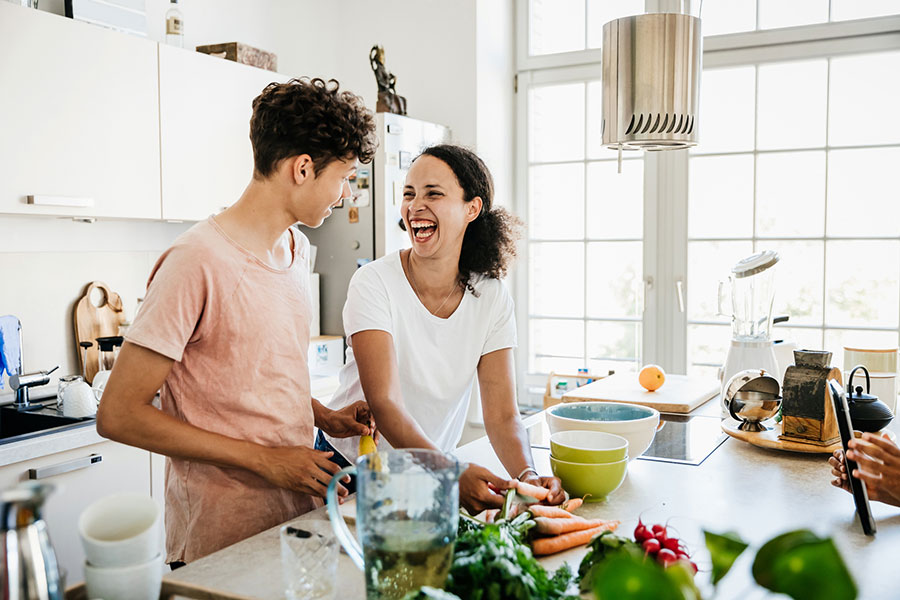 Join Healthy for Good™ and get our free Shop Smart, Eat Smart digital recipe booklet while supplies last!
Kroger Health
Nationally Sponsored by

Eggland's Best
Nationally Supported by