Family Meals Make an Impact Infographic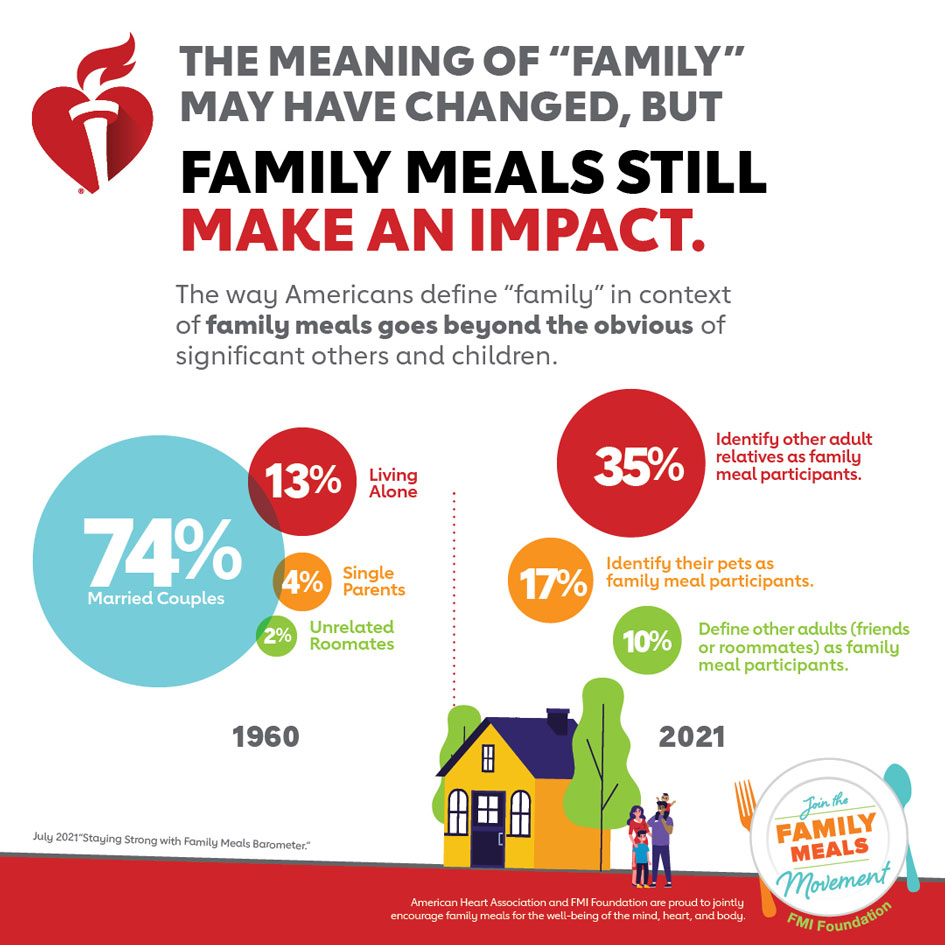 The meaning of "family" may have changed, but family meals still make an impact.
The way Americans define "family" in context of family meals goes beyond the obvious of significant others and children.
1960:
74% Married couples
13% Living alone
4% Single parents
25% Unrelated roommates
2021:
35% Identify other adult relatives as family meal participants.
17% Identify their pets as family meal participants
10% Define other adults (friends or roommates) as family meal participants.
July 2021 "Staying Strong with Family Meals Barometer"
American Heart Association and FMI Foundation are proud to jointly encourage family for the well-being of the mind, heart, and body.
Lipton
Nationally Supported by
Eggland's Best
Nationally Supported by

Egg Nutrition Center
Nationally Supported by

Sorghum Checkoff
Nationally Supported by