American Heart Association
Southern California
A relentless force for longer, healthier lives in our community.
CPR saves lives and Steve Munatones is here to prove it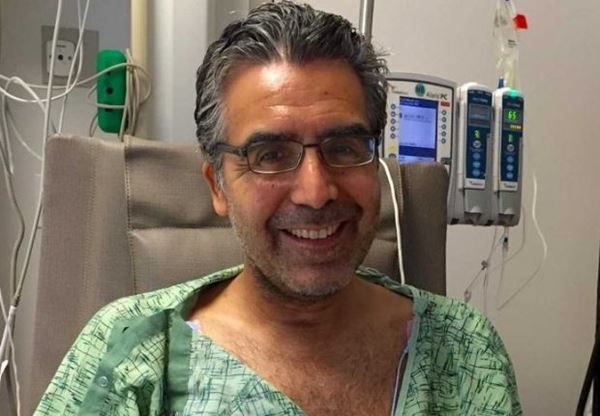 When Steve suffered a cardiac arrest his son Skyler found him lying unresponsive on the bathroom floor and immediately began performing life-saving CPR until paramedics arrived. He literally saved his father's life.
Training the next Generation of Heartsavers™ in Kern County
The American Heart Association donated 15 CPR in Schools Training Kits™ to the Kern High School District to train students on CPR, use of an automated external defibrillator (AED) and choking relief as part of the school's health curriculum.
New initiative aims to promote healthy blood pressure in Southern California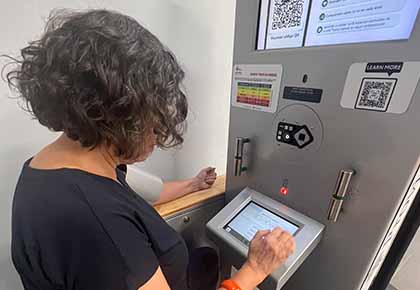 Four blood pressure self-monitoring kiosks are being placed in four under-resourced communities in Los Angeles and Orange counties to provide residents easier access to check, change and control their blood pressure.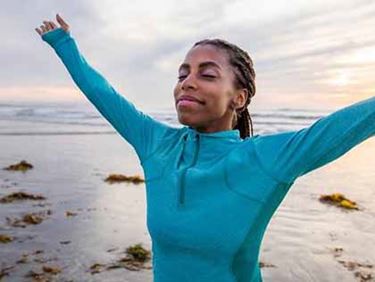 Gratitude is good medicine
A regular gratitude practice can lead to better mood, better sleep, lower blood pressure and improved immune function.
Tips to make gratitude a daily habit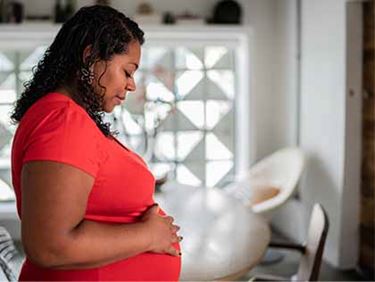 Noticias en español
La tasa de mortalidad materna entre mujeres latinas subió bruscamente en el 2020, y la mayoría de los decesos fueron por problemas cardiovasculares.
Lea más para saber qué se está haciendo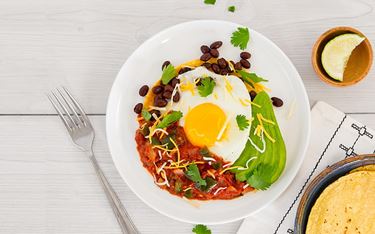 Give and GET MATCHED during the Fall Supporter Drive
Your lifesaving gift against heart disease DOUBLES — but only until October 10. Help protect the hearts you love from America's No. 1 killer with a gift today.
Libraries with Heart – Self-Monitoring Blood Pressure
As a champion of health equity, the American Heart Association is addressing the drivers of health disparities — including barriers to access to quality healthcare —by launching the Libraries with Heart initiative with the San Bernardino County Department of Public Health CalFresh Healthy Living Program and the Ontario City Library.
This initiative provides self-monitoring blood pressure kits for library check-out, as well as information on blood pressure, nutrition, physical activity, and local resources in both English and Spanish. This allows Ontario Library card holders to access free blood pressure monitor kits that support taking their blood pressure accurately at home, knowing and understanding their blood pressure numbers, access to resources on how to control and manage their blood pressure and connection to clinical care.
Libraries with Heart participants can scan a QR code or go to a link to access a step-by-step self-monitoring blood pressure video (English/Spanish) and link directly to heart-healthy tips, educational materials at the library and insight into finding local resources, including health centers.
The American Heart Association in Kern County is working with community collaborators to make an impact in four key areas: supporting residents managing high blood pressure, working to ensure our community has access to the healthy and nutritious foods that sustain health, ensuring everyone knows the lifesaving skill of CPR and raising awareness of the No. 1 killer of new moms – heart disease.
By bringing together organizations, sponsors, companies and community partners across Kern County, we will save and improve lives. Equity is always at the center of our work, and it will continue to guide all that we do. Thank you for your continued support.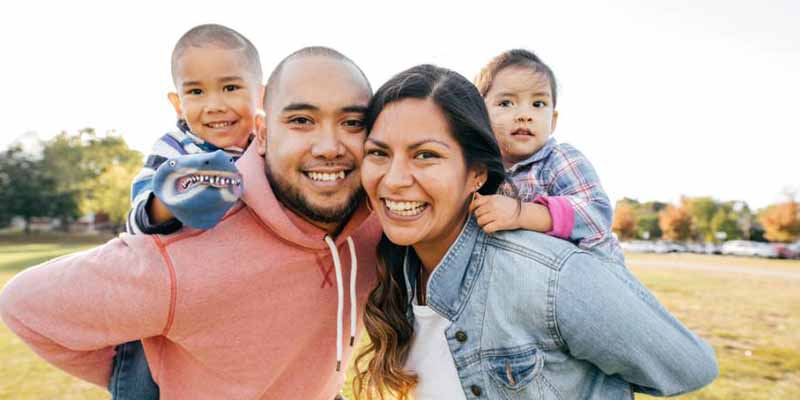 The American Heart Association believes every person deserves the opportunity for a full, healthy life.
With your continued support, we are working to advance cardiovascular health for all by identifying and removing barriers to health, focused on:
Improving nutrition security. Los Angeles County is home to the largest number of food-insecure people in the country, affecting 1 in 5 individuals. Food and nutrition insecurity is linked to chronic disease, including high blood pressure, diabetes and heart disease. We're advocating for policies that increase access to healthy food and water, collaborating with clinics and community organizations to establish nutrition security screening and referrals for high need individuals, and providing nutrition education to prevent cardiovascular disease and promote health.
Reducing uncontrolled high blood pressure. Out of the 2 million people with uncontrolled high blood pressure in LA County, over two-thirds are impacted by structural inequities that limit their access to health care. We're working with health centers and clinics to increase access to care and improve hypertension control by training staff, assisting with the adoption of system changes, and engaging patients in blood pressure self-monitoring. We're also establishing community-based blood pressure screenings and clinical care referrals for at-risk individuals.
Ending tobacco use and nicotine addiction. Big Tobacco has a long history of targeting youth and Black neighborhoods with minty menthol and candy flavored products. As a result, 80% of youth who have ever used any tobacco product started with flavors and 85% of Black smokers use menthols. We're protecting youth and communities of color from a lifetime of nicotine addiction by advocating for policies restricting the sale of flavored tobacco products in all Los Angeles cities and jurisdictions, as well as ensuring strong enforcement of tobacco retail laws.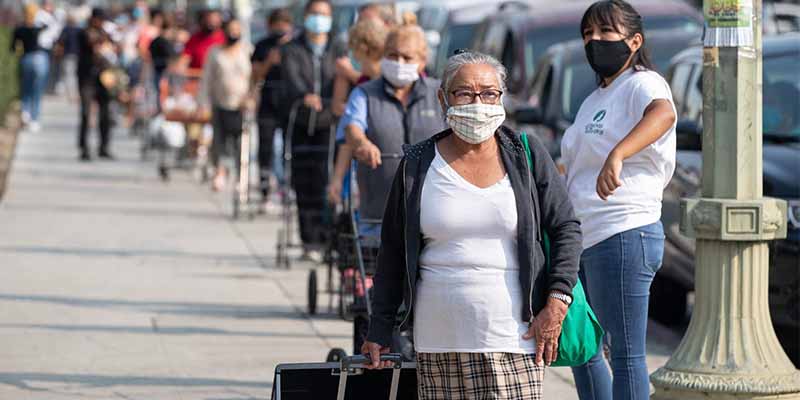 As a local catalyst for collective impact, innovative ideas and partnerships, and scientifically driven content, the San Diego/SW Riverside County American Heart Association's three greatest community impact focuses lie within:
Controlling high blood pressure to reduce the burden of heart disease and stroke. One in three San Diego & SW Riverside adults has been diagnosed with high blood pressure; even more are unaware they have this silent risk factor. We are strengthening clinical systems and practices relating to chronic disease management with strategic trainings and partnerships with clinics serving our most vulnerable populations. We are coming alongside communities to strengthen health literacy and increase at-home blood pressure monitoring.
Increasing equitable nutrition security. Nearly one in four people in Riverside & San Diego County are experiencing food insecurity, which has lasting effects on mental health and chronic disease. We are working with community stakeholders and healthcare providers to bridge gaps in food insecurity screenings, advocating for SNAP funding and incentives, pushing for increased drinking water and meal options in schools, and exploring innovative solutions with communities in food deserts.
Preventing and reducing the use of tobacco products. By graduation, one in six California students reports recent use of a tobacco product, and that number is rising. We are collaborating with cross-sectional stakeholders to eliminate youth access and use of tobacco products through concerted education and policy efforts in schools and communities. We are reducing the intended effects of targeted marketing to LGBTQ+, Black & Hispanic communities and youth, and tackling the cascading effects of nicotine addiction.
Advocacy has had a mission-critical role in the Association's work for more than 40 years. Our legislative and regulatory priorities help to mitigate risk factors and protect survivors in communities across the country. We support the enactment of evidence-based public policies that lead to longer, healthier lives.
Our efforts in California and its communities are focused on five major policy areas. These are: Tobacco Free, Quality Systems of Care, Healthy Eating, Active Living, and Access to Care.
Thanks to advocacy efforts, in November of 2022 Californians voted to end the sale of flavored tobacco products – including menthol cigarettes. Study after study shows the reason most young people start using e-cigarettes – and why they get hooked – is because they are sold in the candy, fruit and mint flavors kids like. California will now have the nation's strongest protections against the tobacco industry's business model that markets deadly tobacco products to kids, especially those who live in Black and brown communities.
Join our network of You're the Cure advocates to continue to improve the health of all Californians.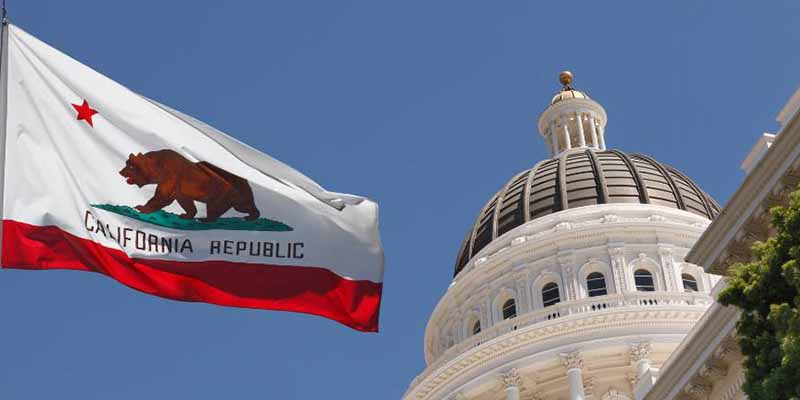 Jared Salvo, MD, President
Cardiologist,
Central Cardiology Medical Center
Kurt Vote, Chair
Attorney,
Wanger Jones Helsley PC
William F. Baker, MD, FACP
Internal Medicine,
Centric Health
Didra Cantu, MPA-HCM
Director of Quality and Risk,
Encompass Health Rehabilitation Hospital of Bakersfield
Stacy Ferreira
Community Volunteer
Karen Franz
Community Volunteer
Bonnie Her, MD
Family Medicine Physician,
Community Medical Providers
Nai Kasick
Vice President Medi Cal Lead,
Healthnet
Kenneth Keller
CEO,
Dignity Health Bakersfield Memorial Hospital
Lisa Kreber, Ph D., CBIS
Director of Operations,
Adventist Health Bakersfield
Felice Lin, MD
Cardiologist,
University Cardiovascular Center
Luckvinder Malhi
VP of Operations,
Fresno Heart and Surgical Hospital
Paul Quinn, CPA, CFF
Partner,
Ryan, Christie, Quinn & Horn, LLP
Sarabjeet Singh, MD
Interventional Cardiologist,
Centric Health
Vivian Torio, DO
Adult and Family Medicine,
Kaiser Permanente
Rachel Yankey, MD
Physician,
Saint Agnes Center Physicians
Mike Myers - OIC Board Chairman
Regional President, Southern California, McCarthy Building Companies, Inc
Pranav M. Patel, MD, FACC, FAHA, FSCAI - OIC Board President
Chief, Division of Cardiology, Professor of Medicine & Biomedical Engineering, Director Cardiac Catheterization Lab, University of California, Irvine
Angela Grinstead Ahmad – Past Chairwoman
General Counsel, Inari Medical, Inc.
Jacqueline Eubany, MD, FACC, FHRS - Past President
Electrophysiologist, Cardiovascular Wellness Institute
John D. Baker, MD
Board Certified in Cardiology and Interventional Cardiology, President Healthy Heart Cardiology Inc.
Colleen Buffington
Vice President, CNI College
Vicki Clements
VP Sales and Client, Management, COO Southern California/Nevada, Cigna
Ladan Davia
CEO & Founder, Beeya
Dave Ferrera
CEO, RC Medical LLC
Bruce Fischer
Co-Managing Shareholder - OC Office, Chair - West Coast Real Estate, Greenberg Traurig, LLP
Eric Goodman
President, Mountain View Services, Inc
Jason Hall
Vice President and Chief, Compliance Officer, Inland Empire Health Plan
Dareen Khatib
Manager, Health Sciences Health Education, Wellness, & School Safety, Orange County Department of Education
Nikole Kingston
Partner in Mergers & Acquisitions, O'Melveny & Myers LLP
Mercedes Meseck
Senior Vice President, Brown & Brown
Steve Roush
Retired, PricewaterhouseCoopers
Kim Saruwatari, MPH
Director of Public Health, Riverside University Health System - Public Health
Mohammad Shafie, MD, PhD
Neurology & Vascular Neurology Specialist, UCI Health
President: Richard Shemin, MD
Chief of Cardiothoracic Surgery,
UCLA Health System Distinguished Professor of Surgery and Chair of Robert and Kelly Day Chair of Cardiothoracic Surgery; Chief of Cardiac Surgery UCLA Medical Center and David Geffen UCLA School of Medicine
Chair: Paul Watkins
President and Chief Executive Officer,
Northridge Hospital Medical Center, CommonSpirit Health
Leadership Development Chair: Ed Romano
Retired
Members at Large
Richard Azar
Chief Operating Officer,
UCLA Health
Paul Chu
Chief Medical Officer,
Allied Pacific
Jamey B. Edwards
Chief Operating Officer,
StartUp Health
Carolyn Kaloostian, MD, MPH, FAAFP
Assistant Professor of Clinical Family Medicine and Geriatrics
Keck School of Medicine of USC
Smitha Ravipudi, MPH,
CEO,
USC Care; CEO, Ambulatory Care Services, Keck Medicine of USC
Ed Romano
Retired
Perika Sampson,
Global Head of Inclusion & Diversity,
Gilead Sciences
David Sato, MD
President
Providence Specialty Medical Group
Kathryn Shirley, CPA, MBT
President
World Management Solutions, Inc.
Yuri Sudhakar
Chief Executive Officer & Founder,
Nudj Health
Elsa Valay-Paz
VP of Gas Acquisition,
SoCal Gas
Juli Moran, MBA - Chair
Managing Director, San Diego Office, Deloitte
Ramón Hernandez, DrPH, MPH – President
Section Chief, Community Health, UC San Diego, School of Medicine
Yameeka J. Williams, MSHA, MBA, FACHE - Immediate Past-Chair
Assistant Medical Center Administrator, Kaiser Permanente
Robert Stein, MD, FACC, FAHA - Immediate Past-President
Cardiologist, Graybill Medical Group
Matthew Zubiller - Leadership Development Chair
Growth Executive
Nancy Greengold, MD, MBA
Chief Medical Officer, Sharp Grossmont Hospital
Natalie Hawryluk, PhD
Senior Director, Drug Discovery & Early Development, Edgewise Therapeutics
Andrew Ho, MD, FACC
Cardiologist, Temecula Center for Cardiac Care
Steven Hooker, PhD
Dean, College of Health & Human Services, San Diego State University
Tommy Le, MBA, MPH
COO & Interim CEO, Select Specialty Hospitals-San Diego
Joe Lo Duca, MBA, MPH
Vice President, Cardiovascular Service Line, Sharp HealthCare
Linda Naviaux Niggli
Retired Senior Executive, Luxury Fashion Industry
Ajay Srivastava, MD
Advanced Heart Failure Cardiologist, Scripps Health
Ernesto Villanueva, EdD
Senior Executive, Education Sector
David Zumaya, MS
Founder, My San Diego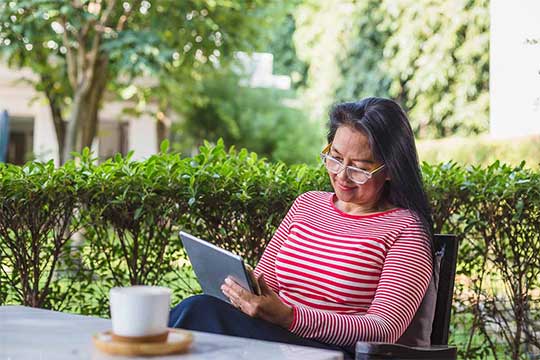 Heart and Stroke News
Find science-based stories about heart and brain health and inspiring survivor profiles from American Heart Association News.