Profiles in research: Chun Yuan, Ph.D.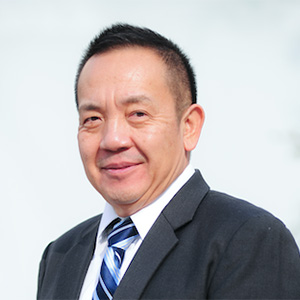 What do you get when you combine one researcher's passion for understanding how atherosclerosis develops in human arteries, a big data set examining knee osteoarthritis, and a precision medicine platform that turns passion and data into a much-needed understanding of how healthy vessels become hardened and stiff?
You get the story of Chun Yuan, Ph.D., one of the latest researchers to receive a data science grant from the American Heart Association Institute of Precision Cardiovascular Medicine.
Yuan, professor of Radiology and Bioengineering and vice-chair of Global Affairs at the University of Washington (Seattle), uses imaging to explore how plaques and atherosclerosis develop in arteries over many years.
"In order to prevent heart attack or stroke, we really need to understand how atherosclerosis develops and how it evolves over time," Yuan said. "We believe that direct imaging of plaques may help us to find better ways of diagnosing, treating, and eventually preventing atherosclerosis."
Until now, studying the development of atherosclerosis on a large scale was challenging, painstaking, and nearly impossible. The required imaging of the vessels, in this case magnetic resonance imaging (MRI), is costly, and researchers would have to follow thousands of people over many years.
But Yuan and colleagues found such a dataset in an unlikely place. The National Institutes of Health (NIH) funded the Osteoarthritis Initiative, which followed nearly 5,000 people with annual MRIs of the knee for about eight years. Researchers from that study also gathered robust information about people's health, including cardiovascular health, exercise, and eating habits.
"The purpose of the study was to look at the human knee—not the vessels. But interestingly, that study's MRIs have the blood vessel information we need," Yuan said.
With data in hand, Yuan and colleagues faced their next challenge. For each of the approximately 4,900 people studied, there were about 70 MRI images of their knees. A human researcher quantitatively measuring changes in the vessels would take about four hours for each patient, so manual measurement and analysis of the data would take years.
Yuan co-directs a research lab at the University of Washington that specializes in vascular imaging and vascular image analysis. He and his colleagues started looking into using artificial intelligence, or AI, to analyze the imaging data much faster and extract useful information for his cardiovascular research.
"That's where the Institute for Precision Cardiovascular Medicine comes in," Yuan said.
The AHA Institute awarded Yuan a data science grant of $200,000 over two years and $50,000 in Amazon Web Services credits, which allow use of the Institute's Precision Medicine Platform. Using the Precision Medicine Platform's cloud-based data analysis, Yuan reduced the time needed to read each patient's MRI data from four hours to seven minutes. The Institute's platform allows Yuan's advanced deep learning techniques to swiftly identify artery location, delineate vessel wall contours, quantify vascular features, and identify arteries with diseases from MR knee scans without human intervention.
"Without the NIH's dataset and the AHA's funding, we wouldn't be able to do this," Yuan said. "This is the perfect combination of having the data that we have been looking for and the AI-based algorithms that can actually analyze the data, and AHA provided the funding. It really is a beautiful story."
Atherosclerosis develops slowly in humans, often taking decades to cause symptoms or an event like a heart attack or stroke. Yuan's research is providing the multiyear data needed to analyze how lesions evolve in the vessels—whether they develop, regress or, in some cases, disappear.
Once they analyze the data, Yuan and colleagues will understand better how things like exercise regimens or dietary habits impact atherosclerosis development.
These answers have been a long time coming for Yuan, who began research on MRI flow imaging in the 1980s. But the personal desire to prevent heart attacks and strokes came much earlier and still drives him today.
"My mother had a heart attack when I was very young, in middle school. I was the only one at home at the time to take care of the family. The hardship I went through when my mother had the heart attack had a huge impact on my passion for this research to prevent heart attack and stroke," he said.
---