Profiles in research: Zechen Chong, Ph.D.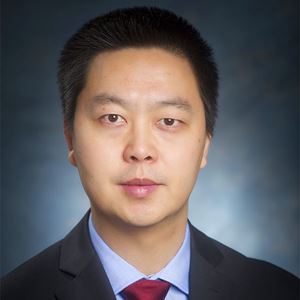 Zechen Chong, Ph.D., studied computer science before earning his doctorate degree in China. Many of his computer science colleagues pursued careers in information technology (IT). But Chong envisioned a different path. He enjoyed research and found genomics and genome sequencing fascinating.
And with his training, he thought he could overcome barriers in research.
"I noticed that because of limitations in technology, many unresolved problems in genomics were actually computational problems," he said. "So, I decided to take advantage of my computational skills and apply them to the genomics field to solve these problems in order to improve the overall health of the human being."
Today, an assistant professor of genetics, in the Informatics Institute at University of Alabama at Birmingham School of Medicine, Chong focuses on uncovering the many roles of structural variations. Structural variations--an important type of genetic mutations--are altered states of gene and genome structures. Healthy people carry structural variations, but these mutations also help to drive diseases, like some cancers and some inheritable Mendelian diseases. Structural variations also are associated with some complex diseases including heart-related diseases.
"So, this topic is very important for human health. These mutations are potential targets for precision medicine--you can design specific drugs to target mutations like structural variations," Chong said.
However, research in this realm is in the early stages. Chong and researchers like him are tasked with identifying and classifying structural variations in humans; then, applying publicly-available tools and the tools they've developed to study structural variations' function and mechanism.
Most available technology makes that work arduous or impossible, according to Chong. It's impossible, he said, to makes sense of large amounts of data on laptop or desktop computers. Even university computer departments might have more powerful computing platforms, but with all the researchers trying to use university platforms there can be limited computational resources and long wait times for making sense of raw data.
The American Heart Association Institute of Precision Cardiovascular Medicine provides the advanced technology—a cloud computing environment—that Chong needs to efficiently further his research, he said.
"We have a lot of data—more than 3000 samples. The Institute's advanced cloud platform is a venue for us to process this data very efficiently and quickly," he said.
Chong received a two-year grant from the Institute to not only use the Institute's cloud platform but also fund a post-doctoral fellow for cloud computing training.
"The grant allows our fellow to a higher level of data science and cloud computing skills. The Institute creates the opportunity to educate and train the next-generation researchers in cloud computing and bioinformatics," Chong said. "The funding also has really advanced our research in terms of speeding up our research capability."
The advanced technology helps to put Chong's research goals into clear view.
"Our long-term goal is to comprehensively categorize all type of structural variations and develop algorithms to study the function and mechanism of those structural variations and how they contribute or provide some clues for disease," he said.
---