Workplace Health
Continuous Quality Improvement For Employee Health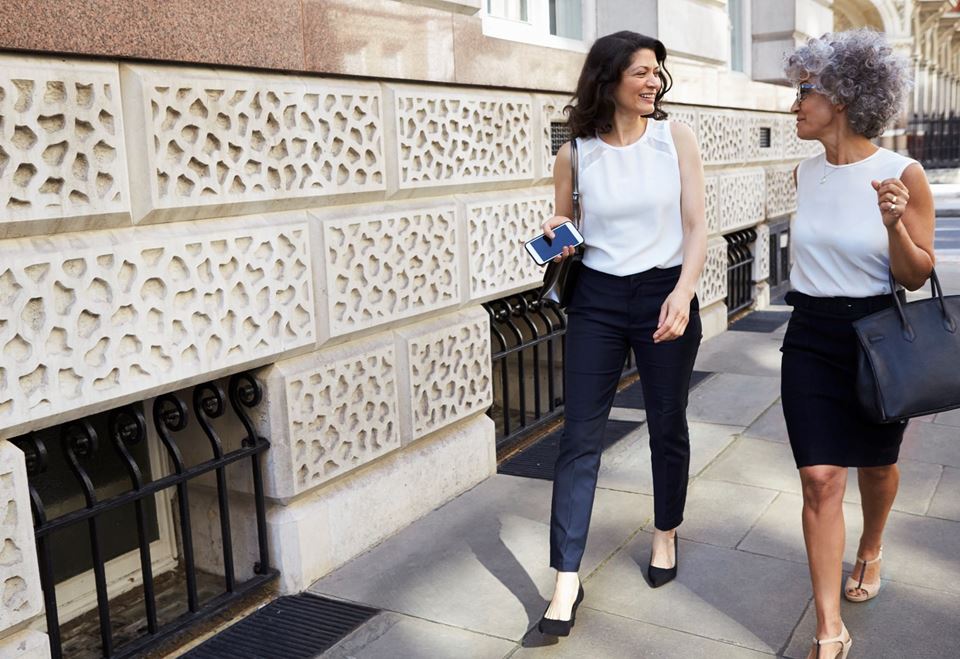 Employer resources for the changing workplace
Almost every American workplace is in some degree of transition right now. With science-based health resources, the American Heart Association is poised to help you help your employees stay healthy and cope with difficult times.
View resources
Building a healthy workplace and encouraging a healthy workforce can create a self-reinforcing environment that can lead to increased productivity, less absenteeism, and health-spend savings for employees and employers. The American Heart Association's Workplace Health Solutions offers a suite of science-based, evidence-informed tools and services to help you build and maximize an effective workplace culture of health. Our unique web-based portal fuses health content, personal health data and consumer engagement opportunities, to take your workplace and workforce on a journey toward improved health:
Assess your current programs and workplace environment
Create awareness and education around Life's Simple 7® and the importance of knowing your numbers
Learn how these seven lifestyle and behavior factors not only add up to big differences in workplace health, but also can have a big impact on the bottom line for organizations
Implement a workplace health solution that combines the power of health screenings with health assessments, behavioral counseling, and incentives, to achieve favorable cost savings
Activate and engage your workforce in health actions to work toward ideal cardiovascular health
Monitor progress with digital dashboards
Qualify for annual recognition from the American Heart Association
Worksite screenings alone offer little ROI benefit, whereas a health assessment followed by screening, behavioral counseling, and incentives achieve favorable cost savings

(Arena et. al., 2014)

Overview of Products and Services
It's never too late to make better health choices. We know that even simple, small changes can make a big difference in living healthier. Learn how you can help your workforce on the journey to improved health with the American Heart Association's suite of science-based, evidence-informed tools and services.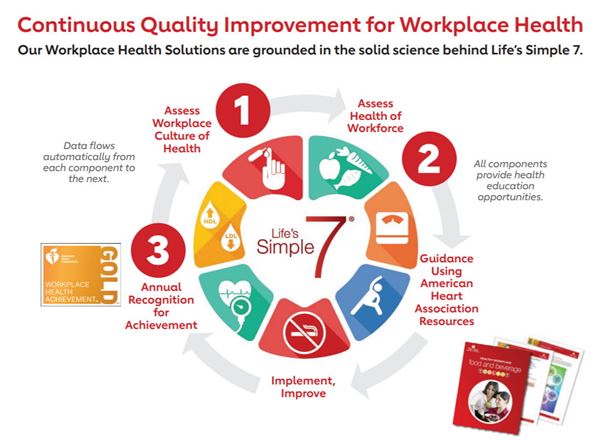 The Workplace Health Index Recognition deadline is June 30, 2020
For general inquiries, please contact us at: WHS@heart.org

For technical assistance or for more information on how to submit Life's Simple 7 Equivalent data, please contact us at: workplacehealthsolutionssupport@heart.org or 888-242-4503
Workplace Health Solutions
American Heart Association's CEO, Nancy Brown, talks about the collaboration with the Association's CEO Roundtable to develop solutions for improving the health of America's workforce.