Healthy for Life®
An evidence-based community nutrition and well-being program that empowers people to make healthy food, nutrition and lifestyle choices.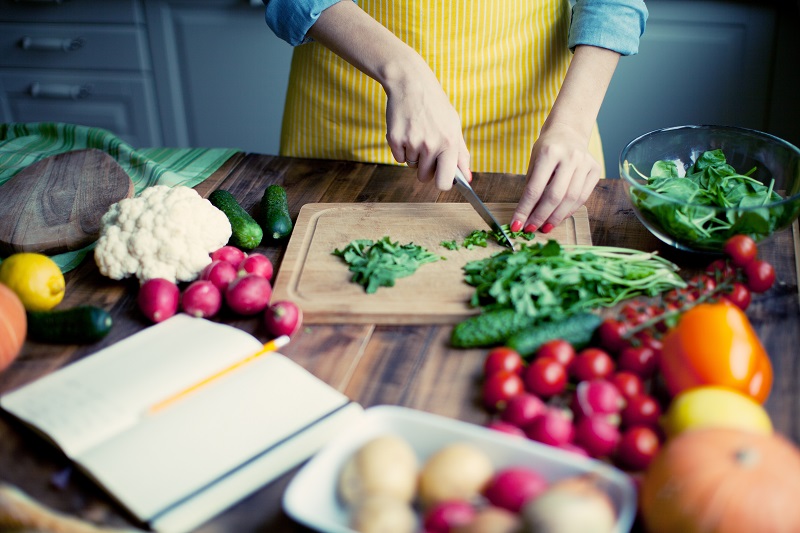 Healthy for Life®
We aim to change food and health attitudes and behaviors, equipping individuals with new skills for healthy living.
Are you interested in teaching people in your community, either in-person or online, how to make healthy food, nutrition and lifestyle choices?

The Healthy for Life Educational Experiences focus on interactive features like healthy cooking demonstrations, shopping skills presentations and nutrition and heart health workshops. The Healthy for Life Community Nutrition Program is now included in the SNAP-Ed Toolkit. Our goal is to help individuals and families learn how healthy food can help them accomplish their goals and reach their potential every day. Plus, you'll have the opportunity to connect with others across county with other facilitators through our online community.
Start making a difference in your community today!
Questions? Email [email protected].
Here's how:
No Experience Necessary
The Educational Experiences provide all necessary talking points and resources for facilitators, so a health background is not required. All individuals and organizations are encouraged to register, regardless of experience.
Check out the Healthy for Life Educational Experiences themes:
Your Well-Being
Cooking Skills and Food
Grocery Shopping
Growing Healthy Habits
Globally Inspired Home Cooking
Gardening in Your Neighborhood
One-Stop Facilitator Hub
The Facilitator Hub hosts all of the information you need including an orientation, welcome toolkit and online community to get started. Detailed lesson plans, recipes and videos are also provided, free to those who register.
As a facilitator, the resources will help you:
Prepare and promote the program
Deliver the educational experiences
Network and learn from others
Become a Healthy for Life facilitator and promote healthy cooking and nutrition in your community.
Register now to access our FREE Healthy for Life Educational Experiences including lesson plans, videos and recipes.
These Healthy for Life Educational Experiences were created by Aramark and the American Heart Association as part of our Healthy for Life® Initiative. We are proud to be working together to help improve the health of all Americans. Healthy for Life® is a registered trademark of Aramark.