Cardiac Rehab for Heart Failure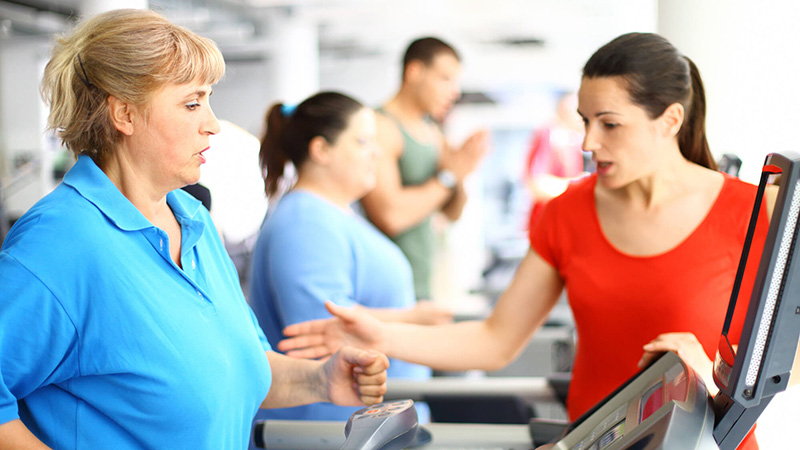 What is cardiac rehab?
Cardiac rehabilitation can be a life-changing step in the journey to recovery from heart failure, playing a critical role in improving quality and length of life. Everything you need to get and stay healthy is in one place. Health care professionals are on hand at all times. Rehab can help you on the road to better heart health and can help to reduce your chances of future heart problems.

Cardiac rehab is a medically supervised program to help heart patients improve overall physical, mental and social function. The goal is to stabilize, slow or even reverse the progression of heart failure. This can help reduce the risk of heart disease, another cardiac event or death.
Cardiac rehab programs usually provide:
A medical evaluation to determine your needs and limitations.
A physical activity program tailored to your needs and limits.
Counseling and education to help you understand your condition and how to manage it.
Support and training to help you return to work or your normal activities.
Counseling on modifying risk factors through nutrition and the use of prescribed medications.
Members of your health care team
It's important to develop good relationships with all members of your health care team. Keep them informed about symptoms or changes in your condition so that they can help you. Your health care team may include:
A primary health care professional to provide routine care.
A cardiologist who diagnoses and treats heart problems.
Clinical nurse specialists or nurse practitioners who are experts in heart failure as well as other nurses and physician assistants who provide care, offer information and perform tests.
Physical and occupational therapists to assist with physical and skill-related rehab.
Dietitians to offer heart-healthy eating tips and meal-planning advice.
Mental health professionals to counsel you and your family members on the emotional aspects of managing heart failure.
Social workers and case managers to help with legal and financial advice.
Pharmacists to fill prescriptions and help you better understand your medications.
You and your loved ones, because each step you take is an investment in your healthiest life.
What if I can't afford cardiac rehab?
Unfortunately, not everyone is eligible for or covered for cardiac rehab. The American Heart Association is working for the passage of laws and policies to ensure all Americans have access to affordable care and cardiac rehab.
In the meantime, try to overcome obstacles keeping you from cardiac rehab. Ask your doctor about cardiac rehab. Talk with your family and friends about arranging transportation.
Many people feel they can't afford to spend the time and effort needed to complete cardiac rehab. But cardiac rehab programs save lives. There are other benefits too, both physical and emotional.
Patients repeatedly acknowledge that the benefits of cardiac rehab are worth the investment of time and energy. Even if you can't attend rehab as often as you'd like, going when you can is beneficial.
Other options
Our Support Network is a place where you can share your story, find motivation and connect with those who understand your experience. The Support Network is for you if cardiac rehab isn't possible, or even after your formal rehab program ends.
Ask your health care professional about alternatives to a formal cardiac rehab program. If there are barriers to participation, your health care professional might recommend a walking program outside of a formal program.
Heart Failure Tools and Resources
A wealth of information to help you successfully manage heart failure.
---