Making Shared Decisions About Heart Failure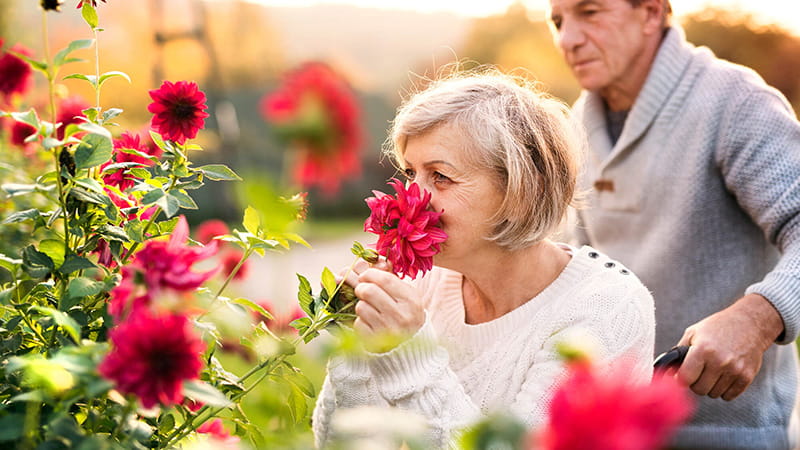 Working through challenges
Advanced heart failure is a complex condition that involves difficult decisions. You may experience emotional struggles and roadblocks. But charting a clear path through the shared decision-making process is possible. Recognize a barrier and work with your healthcare team to break it down.
Barriers to shared decision-making – and solutions to overcome them – include:
Barrier: Fear, anger, stress or other emotions
Solution: Strong emotions can interfere with your ability to process information and make good decisions. Acknowledge and share what you're feeling so that you and your healthcare team can identify the cause of the emotion and the best way to manage it. For example, if you're scared about an upcoming procedure, your healthcare team may connect you with another patient who has been through the same procedure. They might also be able to provide additional information about the test or procedure.


Barrier: Depression and anxiety
Solution: Depression and anxiety are common in people with advanced heart failure. It's normal to feel sad or worried after finding out your heart failure has progressed to an advanced stage. Talking about your feelings with a family member, friend or healthcare provider may help. If you're still anxious or if extreme sadness begins to interfere with your daily life, you may benefit from counseling, medication or both.


Barrier: Difficulty understanding complex health information
Solution: You may feel like you need a medical degree to process and consider all the new information you receive. But you don't have to be an expert to take an active role in your care. Ask questions and make sure you understand the answers. Repeat what you hear back to your doctor. This gives the doctor an opportunity to elaborate or clarify. If you need extra help making a decision, ask your doctor to recommend a decision aid. Decision aids can help you consider the treatment options and the tradeoffs of each option, all within the context of your personal values and preferences.


Barrier: Family dynamics
Solution: Some families prefer not to talk about the end of life and decisions that must be made. But it's critical to discuss your preferences and goals for care with your family. Advance care planning takes the burden off your family of having to guess what you would want.

Learn how advance directives can help you make crucial healthcare decisions.



Barrier: Cultural and religious differences
Solution: Culture and religion can influence what care you choose and how you choose to receive it. Tell your doctor how your cultural or religious beliefs influence your treatment and care decisions. If you need help working through these issues, the palliative care team, a hospital chaplain or a social worker can help.


Barrier: Language differences
Solution: More than 13 million people in the United States ages 5 and older speak little or no English, according to the U.S. Census Bureau. Some hospitals provide trained medical interpreters to facilitate meaningful conversations about treatment and care between non-English speaking patients and the healthcare team.


Barrier: Not enough time with the doctor
Solution: Lack of time is often the biggest obstacle to shared decision-making. Busy clinics place time constraints on doctor-patient conversations. Maximize the time you have with your doctor by being prepared and organized for your appointment. Bring a list of questions and concerns. Most importantly, get the answers and help you need. If you need additional support, ask for a referral to a palliative care specialist or social worker.


Barrier: Disagreeing with the doctor
Solution: In shared decision-making, the patient and doctor are partners. And sometimes partners disagree. Communication is critical if a disagreement occurs. If a particular treatment isn't appropriate, ask your doctor to explain why. You can then explore the options that fit your medical situation and find the one that's best for you.

Learn about finding the right doctor and getting a second opinion.
---