Heart Failure Tools and Resources
Downloadables and Interactive Resources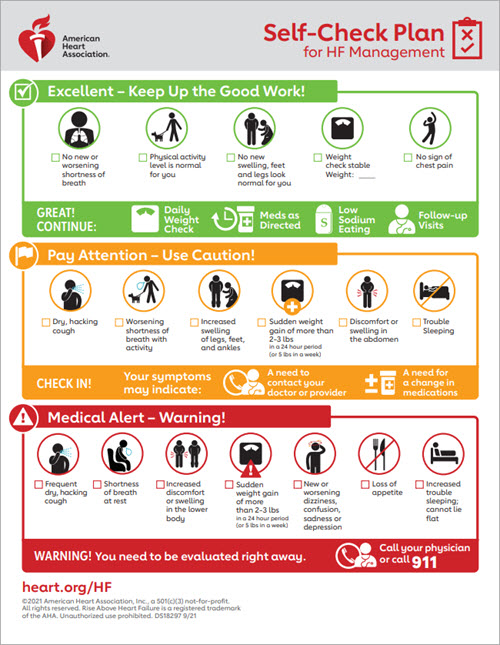 Patient Information Sheets
Professional Resources
Innovative Ways to Reduce Readmission Rates
The Dallas Heart Failure Pilot Program – Three Dallas hospitals are working on reducing their heart failure readmission rates. Learn how these sites are innovating and improving how HF care is being delivered. Watch video
Trends in Transitions of Care: Transforming the Heart Failure Patient Journey – Leading clinicians, patients and researchers discussed barriers to HF care, and practical and innovative approaches in driving improved HF patient management from hospital to home at AHA Scientific Sessions in Philadelphia, PA. Watch two leading clinicians, Drs. Khan and Albert, provide their perspectives about HF best practices and the discussion that took place at this session. Watch video
Coming Soon: In January 2020, watch the recording of this panel discussion.
Resources to Support Patient Care
Additional Resources
---