Go Red. Take Action. Choose You.
Presented by Sutter Heart & Vascular Institute
2023 Go Red for Women Digital Breakout Session – Learn CPR with Dr. Reetu Sharma of Sutter Health
Dr. Reetu Sharma is a Cardiologist for Sutter Health in Roseville, CA. She also serves as a local ambassador for the American Heart Association's Go Red for Women campaign. Dr. Sharma is passionate about raising awareness about women's health.
Despite tremendous improvement in CPR and first responder defibrillation, survival rates for women have not improved significantly. Only about 39% of women receive CPR from bystanders in public compared to 45% of men. Go Red for Women is committed to closing the gender gap in bystander CPR and ensuring women receive CPR when they need it.
Dr. Sharma demonstrates how to perform CPR and be ready to save a life.
Be the Beat
Last year, we asked women to Reclaim Your Rhythm because for so many, living through a global pandemic derailed healthy habits and moved wellness goals to the bottom of the never-ending "to do" list. This year, Be the Beat is all about women continuing to keep the rhythm going, taking charge of their actions today to create healthier tomorrows.
Wherever you are in an effort to reclaim your healthy rhythm- keep the beat going – turn up the tempo, add a new step, set a new goal.
Know the signs and symptoms of a heart attack and stroke.
Heart Attack
Chest discomfort that can feel like pressure, squeezing, fullness or pain
Pain or discomfort in one or both arms, the back, neck, jaw or stomach
Shortness of breath
Other signs may include a cold sweat, nausea or lightheadedness.
Stroke, act "F.A.S.T"
F - Face drooping on one side or numb
A - Arm weakness
S - Speech that's slurred, difficulty speaking
T – Time to call 911
The American Heart Association recommends that you be aware of five key numbers: Total Cholesterol, HDL (good) Cholesterol, Blood Pressure, Blood Sugar and Body Mass Index (BMI). These numbers are important because they will allow you and your healthcare provider to determine your risk for developing Cardiovascular Disease by Atherosclerosis.
Be aware of these five key numbers: Total Cholesterol, HDL (good) Cholesterol, Blood Pressure, Blood Sugar and Body Mass Index (BMI).
Meet Our Go Red for Women Ambassadors
Find out what their silver linings for the pandemic have been, how they are keeping healthy at home and what health advice they have for other women.
How do you want to live?
Up to 80% of heart attacks and strokes are preventable with healthy lifestyle changes involving diet, exercise and abstinence from smoking.
Live Better with Life's Simple 7®
Learn about the 7 small steps to big changes. It's easy and simple. Anyone can do it.
Preventing heart disease
Preventing heart disease means making smart choices now that will pay off the rest of your life.
Shop Heart
Shop Go Red for Women, Healthy for Good and for other educational items.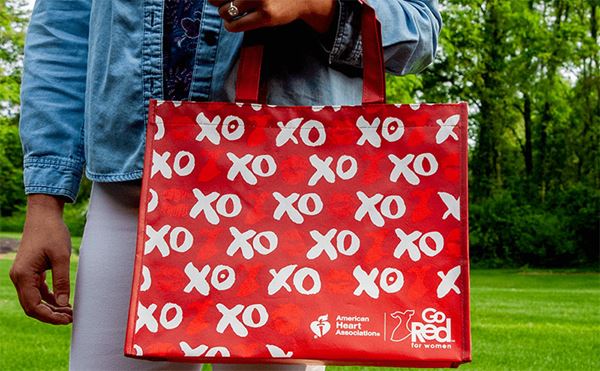 Local Go Red for Women sponsor
Sutter Heart & Vascular Institute
At Sutter Heart & Vascular Institute, we work hard to empower our patients to know their numbers and take charge of their own heart health. You can't manage what you don't measure, which is why knowing your risk is critical to preventing cardiovascular disease and stroke. And knowing your risk starts with knowing your numbers.