Mari Rossini, ACNP-C
Advanced Heart Therapy Program
TAVR/Valve Clinic Coordinator
Sutter Memorial Medical Center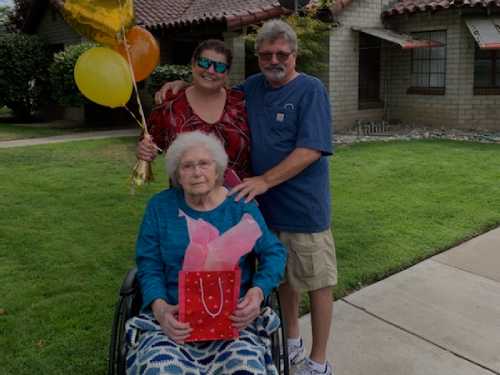 Who do you go red for and why?
On Sept 10th, it was my mom's 93rd birthday. She resides at Bethany Home in Ripon. My brother Jim and I took her to the Ripon Museum that day as she was born and raised in Ripon and always wanted to see the museum.
So, I GO RED FOR WOMEN to keep healthy, and to continue to have the ability to take care of my mom, as well as all of my family and friends.

How do you prioritize self-care?
Self-care and self-awareness of how one is feeling, is one of the most important ways to stay healthy.

What do you want women to know about heart disease and stroke?
Heart disease remains the number one killer of women. Additionally, we know that heart disease and stroke leave women with devastating life-long consequences/disabilities. Please, take care of your heart!
---