American Heart Association
Institute for Precision Cardiovascular Medicine
The AHA Institute for Precision Cardiovascular Medicine created a new model for bringing together science and technology to drive breakthroughs in cardiovascular and brain health and disease.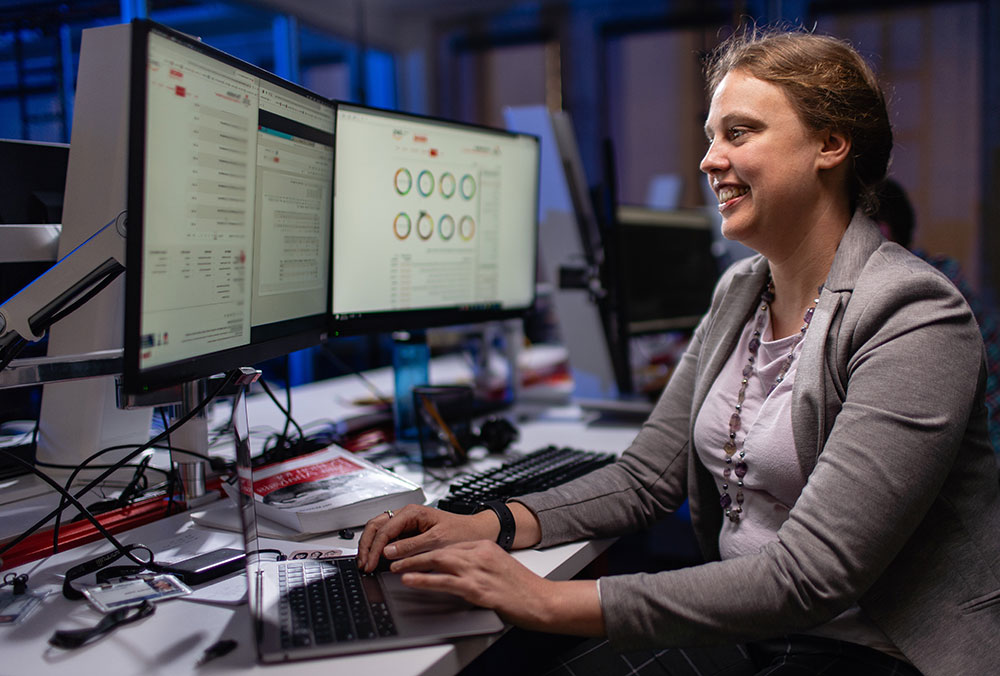 The American Heart Association (AHA) Institute for Precision Cardiovascular Medicine (Institute) is at the forefront of the application of data science and technology to the fields of cardiovascular and brain disease and well-being.
We're working with experts, empowering individuals, more fully equipping researchers, training problem solvers, fueling and funding scientific discoveries, and translating science for clinicians and patients.
Find out more about what we do.
Since 2014, we've funded more than 65 grants totaling more than $18 million.
The AHA Precision Medicine Platform offers cloud-computing, diverse datasets, data harmonization, and secure workspaces equipped with state of the art analytics tools, such as artificial intelligence, to researchers around the globe.
My Research Legacy is building a diverse community of more than 250,000 to learn how things like their daily lifestyle choices and genetic makeup can impact hearts and brains.
Through a $75 million investment in a diverse team of scientists, One Brave Idea has set out to find the weapons and strategies to win the fight against coronary heart disease.
Grantees have published more than 200 papers in scientific journals.
The Center for Accelerated Drug Discovery is leveraging the power of supercomputing to reduce the time to market for new drugs and therapies by up to 50 percent.
Advancing the science of precision medicine together. Meet our strategic collaborators.


See all organizations
Guido Falcone, MD, ScD, MPH
"Once we identify one of these [genetic] mutations, we can look at a combination of these mutations and try to gauge a person's risk even before that person has the disease. That's the world of precision medicine."
Stacey Knight, PhD
"Our project takes those two very large datasets and uses the AHA Precision Medicine Platform to accelerate findings of cardiovascular disease-related genetic causes"
Bonnie Ky, MD, MSCE
"Through the AHA's Institute for Precision Cardiovascular Medicine, I've been fortunate to obtain funding for a project focusing specifically on using imaging to identify new patterns of cardiotoxicity in breast cancer patients."
Anand Rohatgi, MD
"Using these large cohorts of people with available specimens and the deep phenotyping approach, we'll better understand HDL's precise function not just for the population as a whole but for specific individuals."
Institute for Precision Cardiovascular Medicine