Oregon Hard Hats with Heart
Together we can make a difference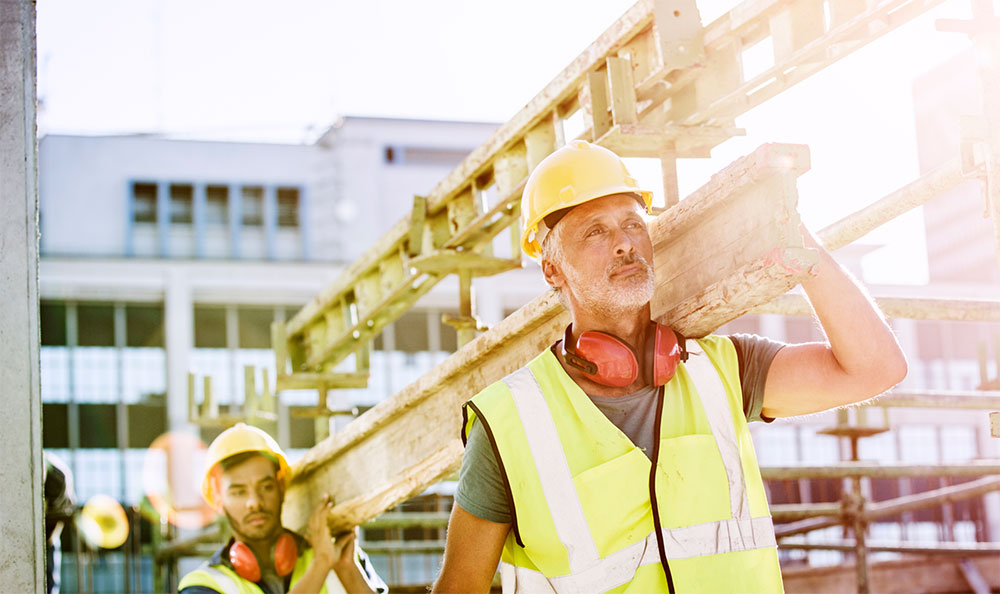 It's no secret that industrial careers are hard work.
They are physically and mentally demanding requiring early start times, long hours, strenuous activity and often, eating what's on hand rather than what's healthy. We also know that cardiovascular disease disproportionately effects construction industries. That's why the American Heart Association created an initiative to engage industrial workers across the country and inspire them to live healthier, longer lives.

Key Risk Factors Include:
1 out of 4 construction workers are obese
1 out of 4 construction workers use tobacco
Nearly half of all construction workers don't get enough exercise
1 out of 25 construction workers have diabetes
Learn more about cardiovascular disease and the construction industry.
You can Make a Difference:
Join Hard Hats with Heart
We help implement jobsite based programs to improve the health of your workers while adding value for your brand.
Join the growing list of incredible companies who are improving the lives of their employees through Hard Hats with Heart in Oregon
Anning Johnson
Apollo Mechanical
Artic Sheet Metal
ATG
BMWC
Brown & Brown
Carr Construction
Charter Mechanical
Coffman Excavation
Delta Fire
Dynalectric
Harder Mechanical
Jacobs
Mill Plain Electric
PCI
Rosendin Electric
Streimer
Total Mechanical
Travelers Insurance