Donald M. Lloyd-Jones, MD, ScM, FACC, FAHA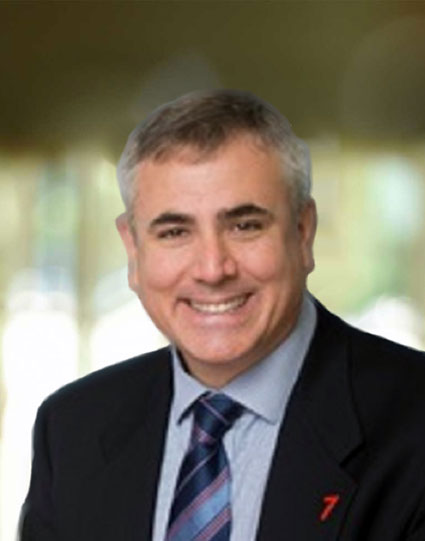 Dr. Donald Lloyd-Jones serves as president-elect of the American Heart Association (AHA) for FY2020-2021. Among the world's most highly regarded experts in cardiovascular disease prevention and epidemiology, his volunteer leadership has had a profound impact on the Association's efforts to improve patient outcomes and create healthier communities across the nation.
At Northwestern University Feinberg School of Medicine in Chicago, Dr. Lloyd-Jones is Chair of the Department of Preventive Medicine and the Eileen M. Foell Professor of Heart Research and Professor of Preventive Medicine, Medicine-Cardiology, and Pediatrics.
A volunteer since 1997, Dr. Lloyd-Jones currently serves as the Chairperson of the Committee on Scientific Sessions Program and is a member of the Science Advisory & Coordinating Committee. He has provided invaluable guidance as a Science Advisor to the AHA's CEO Roundtable and as the President of the Midwest Affiliate and the Workplace Health Steering Committee July 2015 – June 2017
As Chairperson of the Strategic Goals Subcommittee, his vision was critical to creating the Association's 2020 Impact Goal, and our first-ever definition of ideal cardiovascular health, as well as the criteria for the "Life's Simple 7" health metrics. He co-chaired the Expert Work Group that created the 2013 American College of Cardiology/American Heart Association Guideline on the Assessment of Cardiovascular Risk.
In the Chicago area, Dr. Lloyd-Jones has been a passionate supporter of numerous AHA advocacy efforts, including a successful campaign to implement a sweetened beverage tax in Cook County. He has authored or co-authored more than 350 peer-reviewed articles and is included in Thomson-Reuters's prestigious list of the world's 1% most frequently cited scientific authors.
In 2017, he received the American Heart Association Physician of the Year award and in 2020, he became President-Elect of the American Heart Association.