American Heart Association
North Carolina
A relentless force for longer, healthier lives in North Carolina.
Keeping the beat with blood pressure stations at Hickory libraries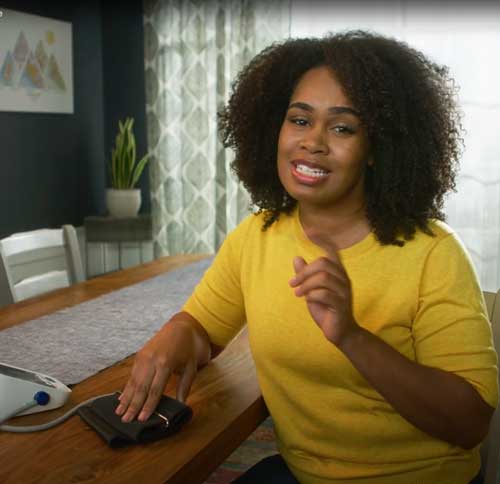 Patrons of the Hickory Public Libraries can check out more than just books these days. Through a collaboration between the City of Hickory, a community sponsor, the American Heart Association established blood pressure monitoring stations at Ridgeview and Patrick Beaver Memorial Library branches. Patrons of the libraries can check-out the blood pressure cuffs, educational resources and have access to clinical referrals should they need them.
Health equity grant ensures targeted research funding in Chapel Hill & Greensboro
The American Heart Association is funding a $2.3 million grant at North Carolina A&T University and University of North Carolina at Chapel Hill to help improve pregnancy outcomes in Black women, reducing a critical health disparity.
Lifesaving equipment and training to local church in the Triangle
The American Heart Association (AHA) in the Triangle area continues to provide Hands-only CPR and AED training to community organizations. The congregation at Wakefield Missionary Baptist Church, led by Reverend Israel Stacker, recently learned the lifesaving skill and added an AED to the campus as a result of an AHA mini-grant the church received. With the funds, the church purchased CPR kits and an outdoor AED. The next step in their work is to implement a Cardiac Emergency Response Plan.
Fight the No. 1 Cause of Cardiovascular Disease
One way your gift helps save lives is through healthy eating programs, since poor nutrition is a leading cause of cardiovascular disease.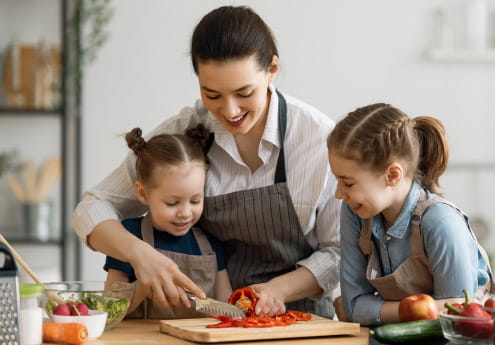 The American Heart Association is committed to driving equitable health impact in North Carolina through five key priority areas: women, readiness, tobacco and vaping, patients, and healthy living. Equity is always at the center of our work, and it will continue to guide all that we do.
Through our focus on these key impact areas, and with collaboration among local organizations, sponsors, businesses, and others that serve the community, we are working to improve the health and well-being of North Carolina citizens while saving and improving countless lives.
Throughout the state of North Carolina, we've seen our community impact work grow, including efforts around creating avenues for greater access to care, expanding healthy food access and education, building a network of first responders through CPR kits in schools, supporting blood pressure screenings and education, and educating on the dangers of tobacco and vaping.
People are counting on us as never before. We at the American Heart Association, along with our supporters, will drive change, and we will be relentless.
Advocacy has had a mission-critical role in the Association's work for more than 40 years. Our legislative and regulatory priorities help to mitigate risk factors and protect survivors in communities across the country. We support the enactment of evidence-based public policies that lead to longer, healthier lives.
Public policy advocacy is an essential strategy used by the American Heart Association and American Stroke Association to affect necessary and sustainable policy, system and environmental changes that help Americans build healthier lives free of cardiovascular disease and stroke.
Trusted Spaces, Healthy Babies is a multi-agency collaborative in Guilford County focused on maternal health and cardiovascular health for reducing infant mortality, and early childhood development prenatally to age three for increasing school readiness and life success. Infant mortality is the death of an infant before his or her first birthday. Eighty percent of brain growth occurs in children in the first three years of life.
The American Heart Association, Every Baby Guilford, March of Dimes, and The Guilford Basics with Ready for School Ready for Life are proud co-recipients of a grant from The Cemala Foundation focused on cardiovascular health and maternal health to reduce infant mortality in Guilford County. Trusted Spaces, Healthy Babies is being implemented in up to 13 barbershops and beauty salons with health messages for new and expecting moms and dads to be delivered through trusted voices of barbers and stylists. Mothers will also be able to access health and parenting resources, including blood pressure monitors, scales, book nooks, and more.
Trusted Spaces, Healthy Babies aims to address the drivers of infant mortality while empowering mothers of Color in trusted community spaces. Programs such as Trusted Spaces, Healthy Babies supports mothers and fathers, and contributes to raising healthy, smart babies.
Participating Trusted Spaces, Healthy Babies barbershops & beauty salons:
Hot Seat Studio Salon (Lead Barber)
United Barbershop (Lead Barber)
Glenwood Barr-ber Shop (Lead Barber)
Shear Eminence Hair Salon
Personal Treasures Salon and Beauty Supply
Simple Designs Hair Studio
Urban Renaissance By Prestige
Legacy Stylez Barbershop
Simply Blessed Barber and Beauty
Cali Styles Barber and Nail Studio
Glam Looks Beauty Bar
Tight Cut Barber & Salon
Web page currently under construction. More to come!
Are you doing your part to keep the Queen City healthy? Healthy Charlotte, a popular coalition of leaders and organizations dedicated to the health and wellbeing of our city, is back in action and we need your help! Learn about the "refresh" of this important initiative and how you can get involved in improving your health and the health of your friends, family and workforce.
Communities know their needs and often have ideas and solutions to improve the health of their community. The American Heart Association, with support from Blue Cross Blue Shield NC, is working with and funding community leaders to implement their ideas through mini grants to promote heart health in the Triangle (Wake, Durham, and Orange counties), Triad (Guilford and Forsyth counties), and Charlotte (Mecklenburg, Gaston, and Union counties). Community partners are eligible for mini-grants ranging from $2,500 - $10,000 to support heart healthy policies and environments. Community members, including individuals, churches, senior centers, community health centers, housing authority, historically black colleges and universities, community colleges, city and county government, hospitals, employers, and others are welcome to apply.
Chair
Neal Blinde
Capital One
President
Sidney Fletcher, M.D.
Novant Health
Leadership Development Chair
Nancy Mcnelis
Summit Leadership Partners
Chairman-Elect
Gary Michel
Community Volunteer
President–Elect
Sherry Saxonhouse, M.D.
Sanger Heart & Vascular Institute,
Atrium Health
Board Members
Le Roy Davis

Mike Desmond
Grant Thornton
Jamie Ergle
Cushman & Wakefield
Stacy Gray
CTE
Sanjeev Gulati, M.D.
Sanger Heart & Vascular Institute,
Atrium Health
Shaina Hall
Belk
Karla Jones, M.A., Ed.D.
Queens University of Charlotte
Chuck Munn
Harris Teeter
Jerry A. Saunders, M.D., Ph.D
Amity Medical Group
Niki Curci Scott
Community Volunteer
Raynard Washington, Ph.D.
Mecklenburg County
2022 – 2023 Campaign Chairs
Greater Charlotte Heart Challenge
Dan Soto
Ally Financial
Brian Weisker
Natural Gas Business Unit Duke Energy
Heart Of Charlotte / Heart Ball
Kim & Leon Topalian
Nucor
Greater Charlotte Go Red For Women
Sheila Jordan
Honeywell
Janice Dupre
Lowe's Corporation, Inc.
Chair
Vern Hawkins
Syngenta North America Crop Protection
President
Cynthia Brown, M.D.
Winston-Salem State University
Development Chair
Jackie Haynes
Retired
Board Members
Sheryl Booth, RT, (R) MHA
Cone Health System
Mariane Carna
Novant Health
Debra Diz, M.D.
Atrium Health Wake Forest Baptist,
Hypertension & Vascular Research
Blairton Hampton
Retired, Century Products
Sandy & Lafayette Jones
SMSI Urban Call Marketing,
SMSI Healthy Living Solutions, Inc.
Corinna Miller
UnitedHealthcare
Wendell Phillip
Fayetteville State University
Denise Price
Forsyth County Government
Iulia Vann, M.D., MPH
Guilford County
2022 – 2023 Campaign Chairs
Heart of the Triad / Triad Heart Ball:
Anita Prendergast
Novant Health Rehabilitation Hospital,
An Affiliate Of Encompass Health
Triad Go Red For Women
Leah Hazelwood
Go-Forth Pest Control
Chair
Terri L. Phillips, M.D.
Merz Aesthetics
President
Manesh Patel, M.D.
Duke Heart
Leadership Development Chair
Kristen Soler
Advance Auto Parts
Board Members
Peter Benton
Worldwide Clinical Trials
Verna Best
U.S. Department of Health & Human Services
Jason Christie
Triangle Business Journal
Buzz Crosby
Martin Marietta
Stephen Finch
UNC Health Care
Tiffany Gholston
Gholston Consulting Group LLC
Christopher Granger, M.D.
Duke University Medical Center
Corrine Greco
Community Volunteer
Christopher Kelly, M.D.
North Carolina Heart & Vascular
Deana Labriola
Fox Rothschild, LLP
C. Lynn Mason
Broadstep Behavioral Health
Catty Moore
Wake County Public Schools
Bob Myer
Skanska USA Building
Jeff Pfeifer
Lexisnexis
Ruth Gilliam-Phillips
UnitedHealthcare
Anuradha Rao-Patel, M.D.
Blue Cross and Blue Shield Of North Carolina
Trevor Upham, M.D.
WakeMed Heart & Vascular
2022-2023 Campaign Chairs
2022 Triangle Heart Challenge Chair
Richard P. Shannon, M.D.
Duke Health
2022 Triangle Hard Hats With Heart Chair
Scott Cooper
Brasfield & Gorrie, Llc
2023 Triangle Heart Ball Chairs
Andrea Agee
Philip Agee
President & Coo Attain Partners
2023 Triangle Hard Hats With Heart Chair
Joy Jones
Adams Electric
2023 Triangle Go Red For Women Chairs
Lisa Hammond
Allscripts
2023 Triangle Heart Challenge Chair
Christine Vannais
Fujifilm Diosynth Biotechnologies
Contact Us
Charlotte
Mail-Only
5001 South Miami Blvd, Suite 300
Durham, NC 27703
Triad
Mail-Only
5001 South Miami Blvd, Suite 300
Durham, NC 27703
Triangle
Mail-Only
5001 South Miami Blvd, Suite 300
Durham, NC 27703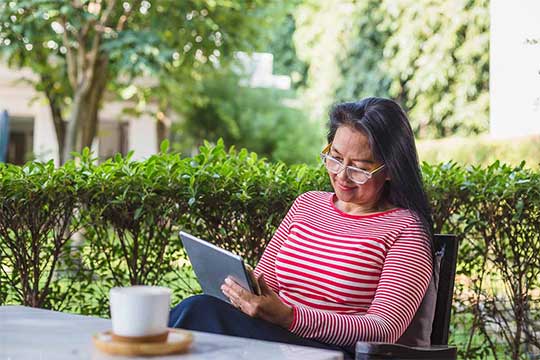 Heart and Stroke News
Find science-based stories about heart and brain health and inspiring survivor profiles from American Heart Association News.