Welcome to Best Friend Fridays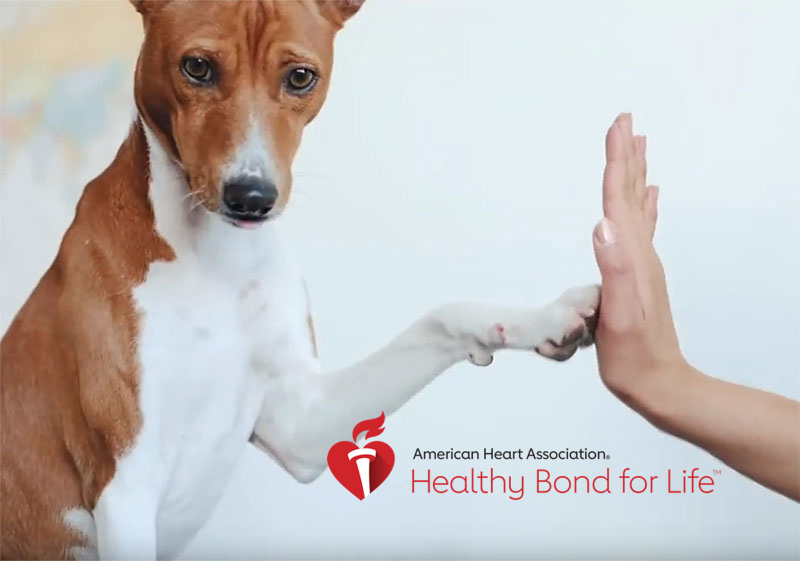 "Pet companionship is associated with overall better health and well-being," said AHA CEO Nancy Brown. "According to our research, pet companionship may lead to a more active lifestyle, lower blood pressure and reduced stress at home, in the workplace and when managing medical challenges. That's why the American Heart Association created Best Friend Fridays. We're bringing awareness to the positive impact our four-legged friends have on our hearts and our minds."
Can you bring your pet to work?
Here are some tips from the American Kennel Club and the Society for Human Resource Management for your company to consider when bringing pets to work:
Best Friend Fridays is a once a week way to start a pet-friendly policy.
Create and coordinate with a host committee in your company to make sure everything runs smoothly.
Decide if you'll restrict participation to dogs and cats or if other types of pets are allowed.
Some companies require use of a leash for all pets.
Communicate clearly that pets will be in the building so employees will be mindful of paws underfoot.
Avoid large group meetings on the Fridays so pets are not disruptive.

Ask pet parents /employees to register their pet and answer a few questions about pet vaccinations. Managers should collect the registrations and make sure no one in their departments objects to pets at work.
Pet parent employees should: o double-check that their pet has had a recent veterinarian visit and has a clean bill of health and proof of rabies vaccines, and their pet has a flea/tick prevention program in place before bringing to work.

Ensure pets have demonstrated skills like staying in an office, being quiet and not causing trouble during the day. Baby gates and crates should be used as appropriate.
The American Kennel Club offers a Canine Good Citizen Test for dogs to ensure good behavior.
If you are considering a longer-term pet policy, some employers ask employees to provide proof of passing this test before allowing dogs at work.
Lastly, what's good for the pet is good for the employee/parent:

Walk dogs only in designated dog walk areas.
Clean up after pets.
Identify a "back-up" human buddy who can take the pet out if necessary and help if there's a pet owner in a meeting.
---