Get the Right Sneakers for Your Workout Infographic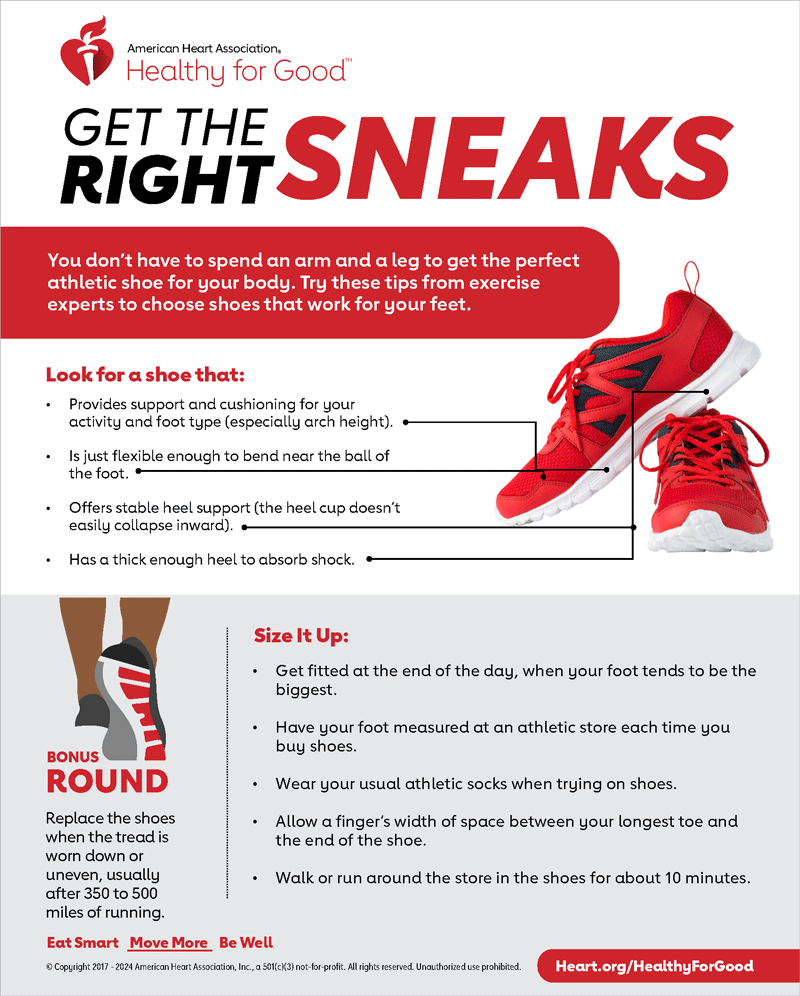 Look For That Shoe:
Provides support and cushioning for your activity and foot type (especially arch height)
Is just flexible enough to bend near the ball of your foot
Offers stable heel support (the heel cup doesn't easily collapse inward)
Has a thick enough heel to absorb shock
Size It Up:
Get fitted at the end of the day, when your foot tends to be the biggest
Have your foot measured at an athletic store each time you buy shoes
Wear your usual athletic socks when trying on shoes
Allow a finger's width of space between your longest toe and the end of the shoe
Walk or run around the store in the shoes for about 10 minutes
Bonus Round:
Replace when the tread is worn down or uneven, usually after 350 to 500 miles of running
Learn more at heart.org/HealthyForGood
Eat Smart. Add Color. Move More. Be Well.