Woman Changing the World honoree's message of heart health touches millions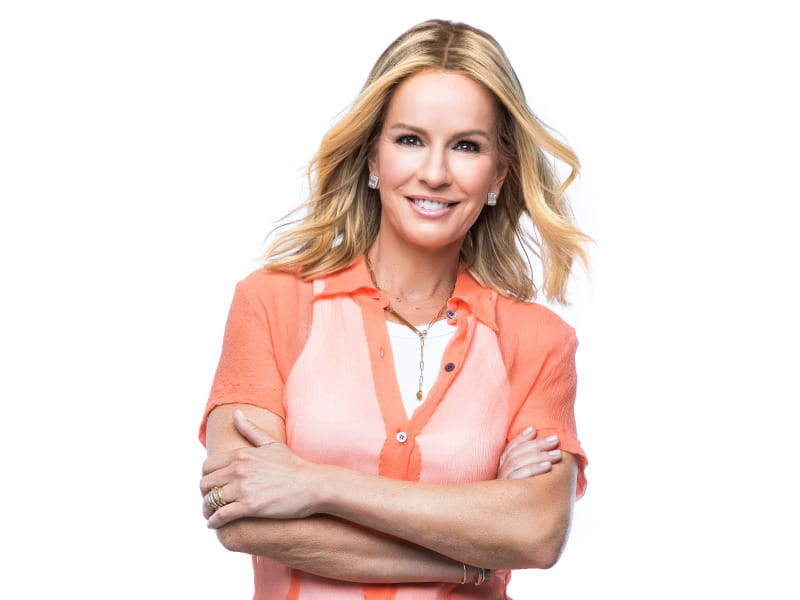 When "Dr. Jen" speaks, viewers listen.
ABC News chief medical correspondent and practicing physician Dr. Jennifer Ashton says she's heard from a number of people who credit one of her broadcasts with saving their lives. Maybe they saw a "Good Morning America" segment on what to do about chest pain, or how to do CPR or when to use an automated external defibrillator.
"It's incredibly rewarding to see how we're really making a difference," she said.
Ashton grew up going to the hospital with her cardiologist father and nurse mother.
"I saw the incredible satisfaction they felt and the gratitude they received," she said. "There wasn't a doubt in my mind that I wanted to go into medicine."
She gravitated toward obstetrics and gynecology because women's health covers all branches of medicine.
"Many people don't realize that OB-GYNs are considered the primary care physicians for women," she said. "We have to take care of the whole body, not just a body part. That means psychiatry, infectious diseases, cardiology, everything."
It was her interest in cardiology, influenced by her father, that led Ashton to start working as a national volunteer leader with the American Heart Association more than a decade ago. As a powerful voice promoting cardiovascular health to a nation of viewers, she is the recipient of the American Heart Association's 2023 Woman Changing the World Award. The honor recognizes a woman who is a leader in her field or community in driving significant change and outcomes that help forward the mission of the AHA.
"For Dr. Ashton, saving lives isn't just a clinical pursuit," said AHA CEO Nancy Brown. "She is tireless in using her voice — on television, in books, during public appearances — in helping people understand their risks so they can live longer and healthier lives."
Ashton will be honored June 14 during the AHA's National Volunteer Awards virtual ceremony, which is open for public viewing and begins at 6 p.m. Central.
If she could impart only one message to women, it would be to take heart disease seriously and personally.
"Whenever women hear 'heart disease,' no woman ever thinks that refers to them, especially if they don't have glaring risk factors," she said. "But it is the No. 1 killer of women, and that means me and that means you."
Although racial, gender and socioeconomic biases are well documented, Ashton thinks women also experience "unconscious wellness bias," especially during their childbearing years. "Some OB-GYNs are lulled into a false sense of security because their patient is young," she said. "Like if it's their first pregnancy, they think they might be 'overreacting' about problems. Or if they have chest pain, it's easier for an OB-GYN to think they have heartburn.' "
In her practice, Ashton sees the many ways that cardiovascular health and women's health go hand in hand.
"There are a multitude of obstetrics complications that are risk factors for future heart disease," she said.
On the flip side, cardiovascular issues play the biggest medical role in the ever-growing crisis of maternal mortality, or deaths due to complications from pregnancy or childbirth.
"What's exciting to me is that we're truly connecting the dots across every decade in a woman's life," she said. "We're finally reaching the age of holistic or preventative medicine, which means that the heart doesn't exist as an isolated organ system. We have to talk about the brain and the uterus and the ovaries and sleep and stress and all of that. I think it's exciting and important."
During the COVID-19 pandemic, Ashton, who frequently reported on the topic, boosted the AHA's "Don't Die of Doubt" campaign persuading people with cardiovascular symptoms to go to the hospital for lifesaving care despite COVID-19 fears. She also wrote a book (one of six) called "The New Normal: A Roadmap to Resilience in the Pandemic Era."
Although she found that "confidence and trust in science obviously have taken a big hit since the pandemic," she feels that people in the U.S. have noted the importance of being physically and mentally strong.
"I think that most people learned in one way or another that personal responsibility is really, really important," she said. "It could be as simple as some of the things I talk about in my book, like having a medical kit at your house, to having an emergency plan, to losing those 10 pounds so you're in better shape if the unforeseen does happen, to knowing how to take care of people around you."
Ashton has big plans for the coming year. She's launching a women's health center, with locations in New York City and Los Angeles, that will focus on hormones, gynecology and nutrition — or as she says, "menopause and metabolism."
"Every woman will go through menopause if they live long enough, and almost every woman will deal with weight issues at some point in their life," said Ashton, who also is credentialed in nutrition and obesity medicine. "My work in both of those fields really led me to identify a need. I'm excited about it."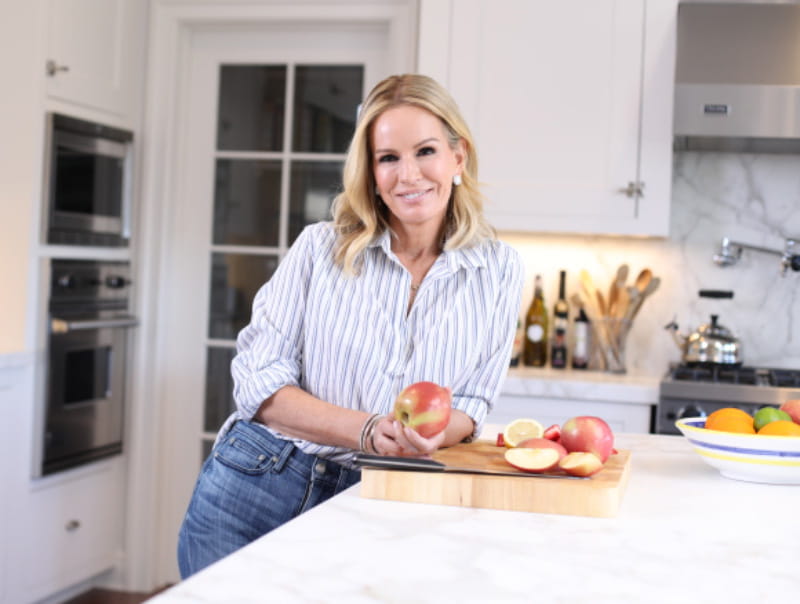 Whatever work Ashton does, cardiovascular care will remain a priority and a passion.
"I've dedicated my medical career to women's health, so anything that has an impact on women's health is intellectually and professionally important to me," she said. "On a personal level, because my father is a cardiologist and I grew up in that world, my work closes the circle on every level — personally, professionally, societally. It was a natural fit."
---