Two leaders honored for empowering volunteers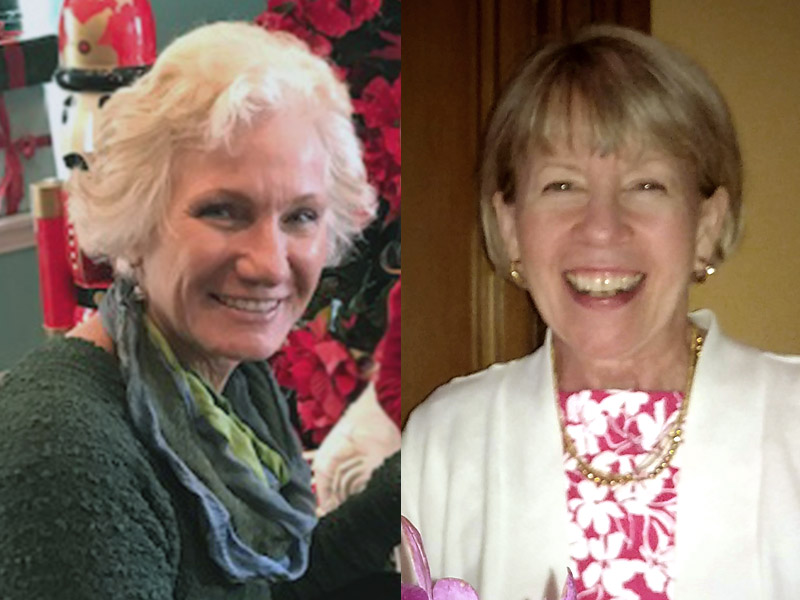 Susan Croushore was a successful health system CEO. Martha Stark was a hard-working bank executive. Both also had a passion for volunteering when different circumstances led them to the American Heart Association decades ago.
Since then, the two have spent a combined 50 years in multiple AHA leadership roles and worked with and trained many volunteers in Cincinnati, Ohio, Philadelphia and Long Island, N.Y. They each have chaired local cause campaigns and are credited with creating national AHA initiatives that have strengthened the bonds between volunteers and staff.
For their extraordinary leadership in shaping greater engagement with the Association's new and existing volunteers and encouraging diversity, Croushore and Stark are recipients of this year's Morgan Stark Memorial Award, which will be presented during a virtual event on June 22. The award is named for a highly respected philanthropist and financier and, though Martha shares his last name, they are not related.
"It's incredible to be getting an award with his name on it," Stark said. "Being recognized is an honor and a privilege, and standing alongside Susan for this award makes it truly special."
Croushore and Stark's partnership helped pave the way for innovative strategies to engage volunteers. In 2012, the two were asked to join the AHA's National Volunteer Oversight Group. At one point, they served as co-chairpersons and continued to collaborate on projects over the years.
They also led the Gold Standard Board program, which established best practices and recognition of boards of directors across the country. The Gold Standard Board program is a mainstay of the AHA's operations and serves to strengthen and sustain volunteer engagement.
"We realized early on that to try to paint every board or every volunteer with the same brush would be a great mistake," Stark said. "Instead, we learned the importance of having one-on-one conversations with the board to find out what's important to them and what matters to their communities."
This focus on community, they found, created a sense of pride in the volunteers.
"These changes gave local boards a feeling of purpose because they were keeping the funds in their community and directly benefiting their local areas all while aligning with the AHA's objectives," Croushore said.
For all their contributions, they are humble about receiving praise. They're also quick to credit all the AHA volunteers and staff members they worked with over the years.
"What always impressed me volunteering for the AHA were the relationships," Stark said. "I made friends for life. I always say that I benefited more personally and professionally from the AHA than I was able to give back."
Croushore and Stark agree that the focus on motivating and encouraging volunteers is more important than ever because of COVID-19.
"I'm hopeful that people become more aware that we need a better safety net in this country," Croushore said. "AHA's focus on underserved communities is a shining example of a better future. I truly hope this past year helps more people step forward to volunteer because they see what a fragile world we have and how kindness matters."
Both recently retired, Croushore and Stark said they are looking forward to a future devoted to hobbies, traveling and promoting the importance of volunteering.
"You don't even know the impact you may make in someone's life until years later," Croushore said. "That's what I'd want other American Heart Association volunteers to know. You look back and realize you were a part of something big. It may take some time to see that, but it does happen."
---