Tulsa couple's support for the AHA started with a Mustang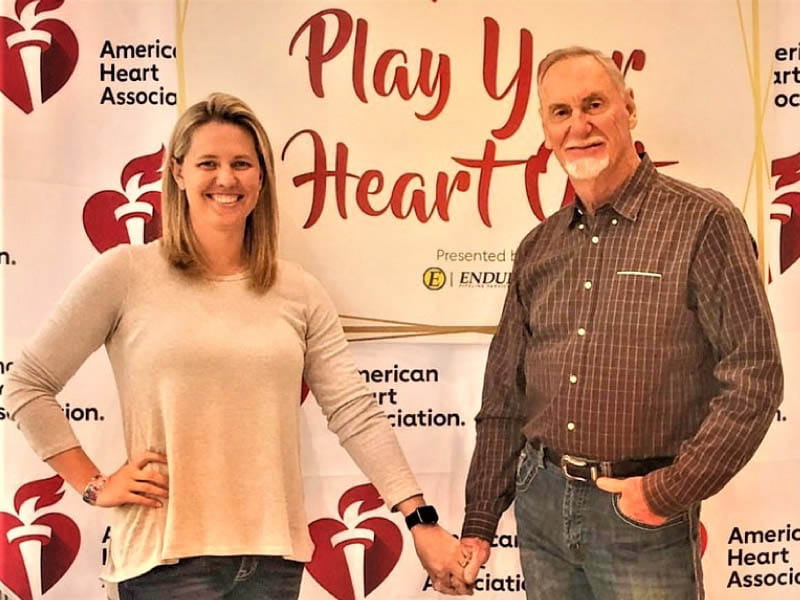 When Dwane Laymon and Robin Riley bought a Mustang in 2018, they had no idea where it was about to take them.
The Oklahoma couple found the 2015 Ford Shelby GT350 50th Anniversary Edition Mustang at the annual Barrett-Jackson auction in Las Vegas. They're both big Mustang fans and were drawn to the rare model, which is one of just 137 on the road.
The pair excitedly bid on the car — and won it for a price of $215,000, every cent of which went to the American Heart Association. It was their first donation to the AHA —but far from their last. As soon as they got back home to Tulsa, they connected with the local AHA chapter and started a long relationship as donors and heart-health advocates.
"That car catapulted our involvement with the AHA," Riley said.
They didn't have to search hard for a reason to support the AHA. Laymon's mother suffered a stroke that led to the end of her life. Riley's father has undergone heart surgery and is still on heart medication. And Laymon experiences an irregular heartbeat that he monitors through annual visits with his cardiologist.
"And that's just in our immediate family," Riley said. "Most people can easily think of friends and loved ones who have been affected by heart health."
She remembers being moved by the stories she heard from families across Tulsa at their first AHA event after the car auction. Laymon's company, Enduro Pipeline Services, sponsored the Heart Ball in 2019. And Riley's daughter, Anna, joined the Heart Ball Sweetheart and Maverick program, which empowers high school sophomores to become heart health advocates and connects them with volunteer and fundraising activities in support of the AHA.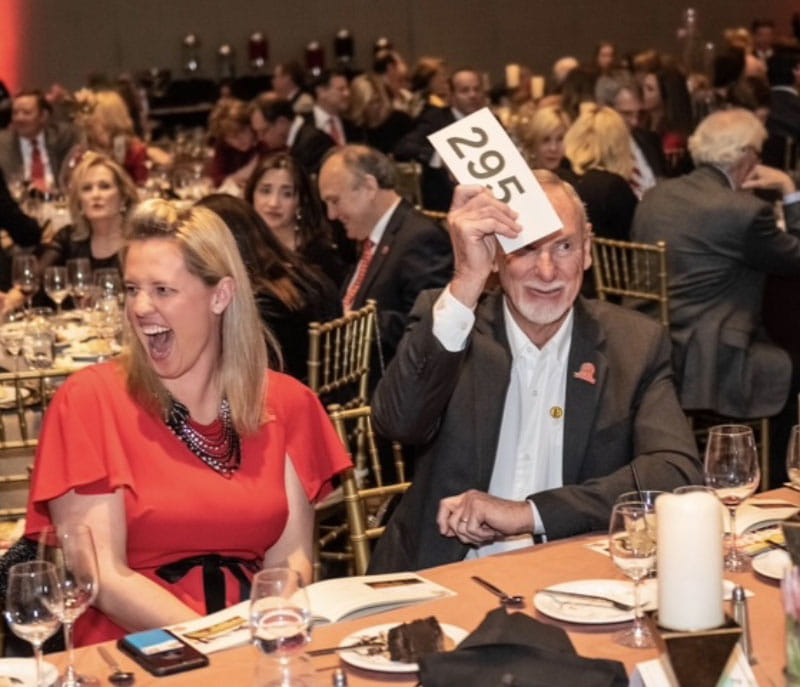 Riley and her daughter made blankets for infants in the NICU in the months leading up to the event as part of Anna's volunteer work.
"Money is a vital part of philanthropy, but it's really incredible to also volunteer and see the impact of our efforts in the community," said Riley.
Realizing the impact of their donations and efforts is one of the main reasons Riley and Laymon deepened their support for the AHA. They've seen firsthand how the organization is making a difference in their community.
Like through the Play Your Heart Out initiative, which Enduro Pipeline Services sponsored in 2019, to help local kids engage in physical activity. They launched a donation drive for sports and recess equipment and collected jump ropes, soccer balls, basketballs, footballs, volleyballs and other gear that kids could use to move more at school. Riley got her real estate firm, Chinowth & Cohen Realtors, involved, too, and she set up bins in their offices around the city.
The group donated sports and playground equipment to nine schools in the Tulsa area to help over 2,100 students get active and stay healthy. The volunteers also met with students and talked to them about the importance of heart health and physical activity.
"The kids were super excited about getting new basketballs and other gear," Riley said. "And they also got to learn about why it's so important for them to get out on the playground and make smart food choices throughout the day."
Riley loves seizing opportunities to spread the word about heart health and the importance of CPR training and stroke awareness. She's found it's easy to connect with folks and help them understand why that training and knowledge is so vital.
But it's important to the pair that they don't just talk the talk — they also want to walk the walk. Sometimes, literally.
Riley completed the "31 Miles for Mom" walking campaign in May. And Laymon has built walking breaks into the workday at Enduro Pipeline Services to make it easier for employees to get more physical activity. The company also incentivizes gym time and has offered heart health initiatives that include blood pressure screenings, stroke education, CPR trainings and smoking cessation help.
"We want to make sure that people live happier, healthier, longer, more fulfilling lives," she said.
And cars have remained a big part of their story since that fateful Mustang.
"It all started with a car, and we ended up helping people," Laymon said.
The pair has collected nearly 100 cars — many through fundraising auctions. Sometimes they'll even win a car and give it right back so the organization can auction it off again and collect a bigger donation. And they've hosted fundraising events at their home where people can take photos with rare and classic cars, while also learning about how to get in the driver's seat with their own heart health.
"We use the cars as another opportunity to remind people that they should be active and make healthy lifestyle choices — and that heart health matters every day of the year," she said.
---