The late Carol Barr honored as husband leads charge against valvular heart disease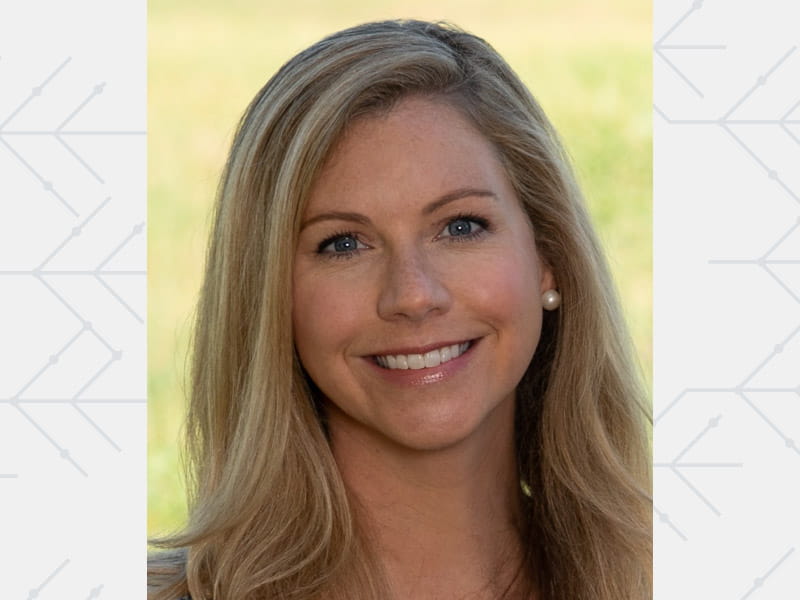 Like many people with mitral valve prolapse, Carol Barr thought her heart condition was benign and no cause for serious worry.
So when Carol died in 2020 at age 39, her husband wasn't just grief-stricken. He was confused about why no one had told his wife how dangerous the condition could be.
And he was determined to honor Carol's memory by informing others about the disease that took her life.
"In my discussions with top cardiologists, medical experts, researchers and advocates following Carol's passing, I learned how the medical community seriously lacked answers about what factors put certain Americans with MVP and other pre-existing heart conditions in a high-risk category for sudden cardiac death," said Andy Barr, a U.S. congressman representing Kentucky.
"I encourage everyone who has valvular heart disease or other heart ailments to know their risk factors, listen to their hearts and get them checked regularly, as well as to know where to turn when experiencing symptoms," he said. "I don't believe in living life in fear, but it is important that people with heart ailments do everything they can to stay on top of their condition."
Carol is being posthumously honored with the American Heart Association's Award of Meritorious Achievement. Her husband will accept the award during the AHA's annual National Volunteer Awards virtual ceremony, which can be viewed by the public live online June 28.
A native of Georgetown, Kentucky, Carol majored in communications at the University of Kentucky and later served as a volunteer on the advisory board for the school's College of Communication and Information. She served two years as executive director of the Henry Clay Center, a nonprofit, nonpartisan organization dedicated to improving political conversation across the U.S. She also worked as a health care representative for Pfizer and as an account representative for Infinity Broadcasting.
Carol was also a passionate volunteer leader for the AHA in its Central Kentucky/Midwest Region division. She attended the Central Kentucky Heart Ball every year, volunteered on the Auction Committee and had a strong commitment to increase awareness for women's heart health through Go Red for Women.
In seventh grade, Carol was diagnosed with mitral valve prolapse, a heart condition in which two valve flaps don't close evenly. It occurs in around 2% of the population and rarely becomes a major problem.
But in the most serious cases, it can cause abnormal heartbeats and valve leakage that may eventually become life-threatening. MVP results in sudden cardiac death in about 0.2% to 0.4% of cases. Each year, more than 25,000 Americans die from MVP and other valvular heart diseases.
Mitral valve prolapse is often detected by health care professionals who hear a heart murmur while using a stethoscope during a routine physical exam. Common symptoms include heart palpitations, chest discomfort and fatigue.
Patients with MVP sometimes undergo an echocardiogram and a cardiac MRI to find out the extent of the symptoms. And in some cases, the mitral valve needs to be repaired or replaced.
After Carol died, Rep. Barr became a passionate AHA volunteer and worked with the Central Kentucky chapter to set up the Carol Barr Research & STEM Fund. More than $600,000 has been raised to fund scholarships for young women in rural Kentucky who pursue a STEM (science, technology, engineering and mathematics) degree in college. The fund also provides money for valvular disease research and STEM Goes Red events.
"By empowering the next generation of innovators and leaders, Carol's legacy will help inspire medical breakthroughs that can save lives," Barr said.
In Washington, Barr has proposed federal legislation in Carol's honor. The Cardiovascular Advances in Research and Opportunities Legacy (CAROL) Act will address the gap in knowledge about valvular heart disease.
The act authorizes a grant by the National Heart, Lung, and Blood Institute to support research and use precision medicine to help people in the U.S. with high-risk valvular disease. It will also help the Centers for Disease Control and Prevention to increase public awareness of the disease and set up strategies for preventing sudden cardiac death.
"So, what made Carol's case different from the 99.8% of other cases? It is through research supported in legislation such as the CAROL Act that we can help identify Americans at high risk of sudden cardiac death from valvular heart disease and develop prediction models for these patients, enabling interventions and treatment plans to keep them healthy throughout their lives," Barr said.
The CAROL Act passed the House of Representatives in December and is now in the U.S. Senate awaiting a vote. Barr urges everyone to contact their U.S. senators and ask them to support the act.
"Carol's greatest legacy will always be our two beautiful daughters, Eleanor and Mary Clay. By sharing her story and pushing the CAROL Act across the finish line, we can ensure that other families will be less likely to experience the tragedy that has so profoundly impacted mine," he said.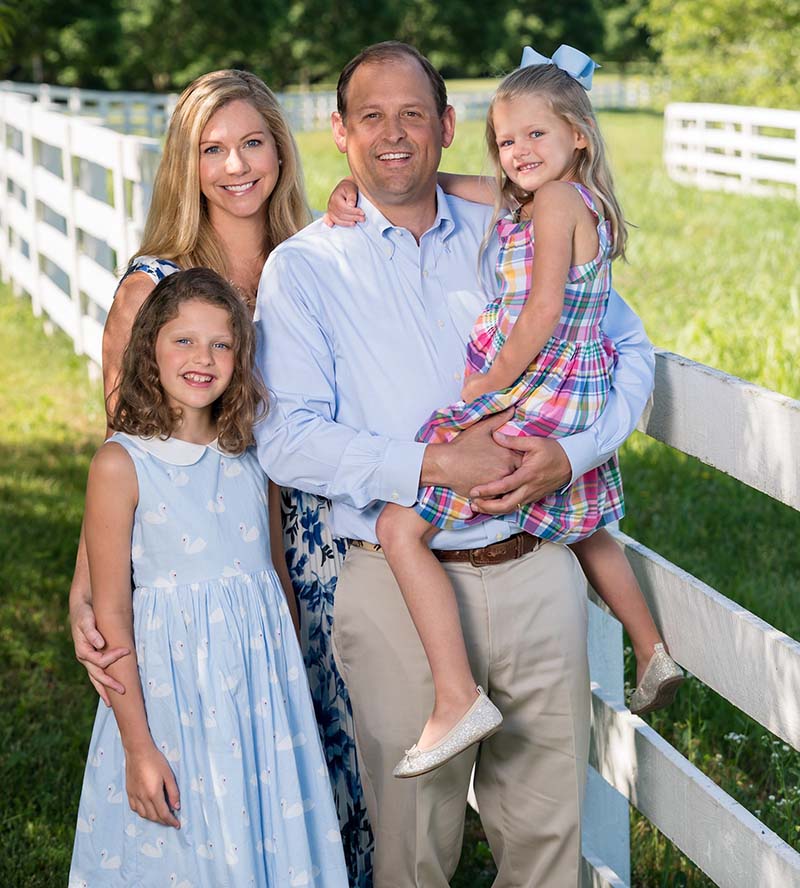 ---