Systems of care advances will help save lives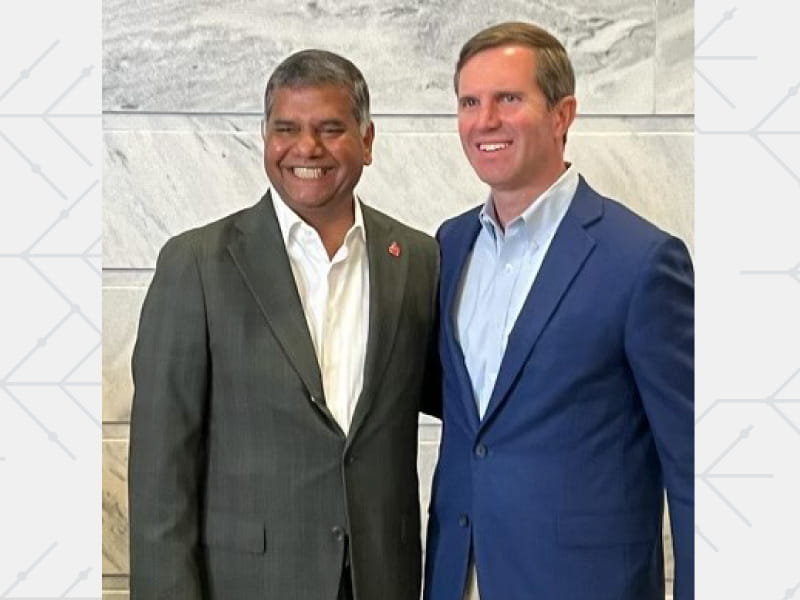 The prognosis for people having a heart attack or stroke just got brighter because of systems of care improvements that were approved in Kentucky and Texas this year.
Systems of care initiatives help ensure that patients — from the moment they call 911 or walk into a hospital — receive the right care at the right facility.
This might sound obvious, but without such initiatives, EMS responders may take patients to the closest hospital. While this decision is well intentioned, it's often better to take patients to a more distant hospital that has the needed professional staff and facilities.
Shannon Smith, vice president of field advocacy for the American Heart Association's Midwest Region, worked with state Rep. David Meade to make heart attack systems of care legislation the law in Kentucky.
Although Meade hasn't typically been involved with this kind of legislation, he became increasingly passionate about the bill as he heard from constituents and hospital officials about its importance — responding with amendments, addressing credible concerns and fighting to bring it before committees in the state House and Senate.
Shannon shared how the new law touched her family:
I always understood the importance of systems of care, but it became personal to me in an unexpected way. On the day that this legislation passed the Kentucky state Senate Health and Welfare Committee, my father had chest pains and drove himself to the nearest hospital. Unfortunately, the hospital didn't have the ability to treat his serious condition.
Luckily, my father was transferred to the right facility with the right surgical team. They saved his life. With the passage of the heart attack system of care bill, patients like my father can be immediately transported to the most appropriate facility.
I've always been passionate about patient care. I knew it would help many people. I just had no idea it would touch me in such a personal way. I'm profoundly grateful for all the work the American Heart Association has done to make systems of care a reality.
Heart disease was the leading cause of death in 2020. Stroke was fifth. Together they claimed the lives of more than 800,000 Americans.
To help reduce this toll, the AHA has been championing two systems of care bills in state legislatures: one for stroke, the other for heart attacks. (A bill addressing stroke systems of care was also enacted in Kentucky this spring.) About 30 states have some systems of care measures in place. Other states are upgrading hospital facilities and patient tracking systems to meet systems of care requirements.
Kentuckians are also benefiting from the systems of care initiative on stroke facility designation rules that became law in April. The update to the 2008 stroke system of care and the creation of a heart attack system of care establishes the framework to provide the most appropriate care possible for heart attack and stroke patients in Kentucky.
Katherine Bryant, advocacy consultant at the AHA, supports community, state and federal advocacy staff on policy issues. She is also responsible for systems of care heart attack and stroke facility designations and registries. Regarding the challenges of turning a bill into law, Katherine says:
We want patients having a stroke or a heart attack to receive the right care from the right hospital. But making this a best practice takes years. Some state legislatures like Kentucky only hold sessions 60 days a year. So, time is not always on our side.
We also need to set up patient data registries, create systems that ensure EMTs get patients to the appropriate facility, and help hospitals get ready. But the results will benefit countless people and their loved ones.
Another victory came in Texas. After working with AHA partners at the Stroke Foundation and numerous volunteers over the past seven years, the Texas Health and Human Services Commission and the Department of State Health Services adopted the latest stroke facility designation rules, which will take full effect Sept. 1.
The change aligns the state with national recommendations, ensuring Texans receive the best possible stroke care.
---