Star Jones continues to sound the alarm about heart disease in women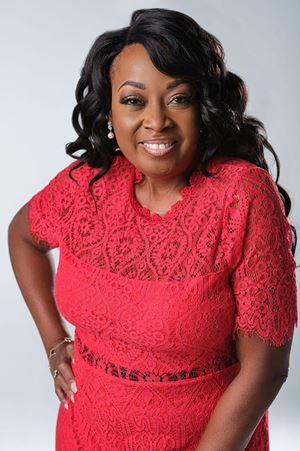 A decade after open-heart surgery, Jones remains dedicated to raising awareness
In addition to kicking off spring, March is Women's History Month, a time to commemorate the contributions that women have made to society. It's also an important milestone for attorney, author, advocate and TV personality Star Jones, who underwent open-heart surgery 10 years ago this month.
On the surface, things were looking up for Jones at the time. After having gastric bypass surgery, she had lost 160 pounds, improved her diet and began exercising.
"I was doing all the things that you're supposed to do," she said.
But while Jones was now the picture of good health, she didn't feel well. She experienced heart palpitations and shortness of breath when she exercised, and she got light-headed when she stood up too quickly. Some days she was so fatigued that she didn't feel like getting out of bed.
"Being tired scared me because I'm the Energizer Bunny," Jones said.
She'd experienced similar symptoms for years but had attributed them to her weight. Once she slimmed down, she knew something was wrong, so she scheduled an appointment with her cardiologist, Dr. Valentin Fuster, a past president of the American Heart Association.
An echocardiogram revealed Jones had fluid around her heart. So instead of heading to lunch after her appointment as she had planned, she was taken to the catheterization lab, where Fuster removed a liter of fluid.
"What's Page Six going to say?" she recalled wondering. "I was thinking about silly things."
Fuster also discovered Jones had an aortic valve malfunction, among other issues, and he said she needed open-heart surgery. But instead of scheduling the procedure, she booked a ticket to the beach.
"They had sand and cocktails, not heart disease," she said. "A week later, I came back to New York, and that's when Star Jones kicked in."
Now focused on preparing for surgery, she carefully selected her cardiothoracic surgeon, her anesthesiologist and even the surgeon who would close her chest.
In early 2010, her surgeon removed her heart for 22 minutes to repair the problems. She left the hospital six days later. And by the time she finished a month of physical therapy and three months of cardiac rehabilitation, she felt like herself again.
"Surgery saved my life, but cardiac rehabilitation gave me my life back," she said.
As a former co-host of the talk show "The View," Jones was well-versed in a variety of news topics, but despite a family history of heart disease, a sedentary way of life and years of obesity, she'd had no clue she was at a higher-than-average risk of heart problems.
"I thought heart disease was an old white guy's disease," she said, noting she was surprised to learn it's the No. 1 cause of death among women and claims more lives than all forms of cancer combined. "We need to change the face of heart disease," she added.
Eager to do just that, Jones called the American Heart Association and soon became National Volunteer supporting the Go Red for Women movement, regularly speaking to the media and meeting with fellow survivors of heart disease. Her message is simple:
Don't smoke. It increases the risk of heart disease and stroke by two to four times and can reduce life expectancy by 13 to 14 years. Quitting smoking can cut the risk of heart disease and stroke in half in just one year.
Know your numbers. Keeping track of your blood pressure, cholesterol, blood sugar levels and body-mass index can help you determine your risk of having a heart attack or stroke.
Eat less and healthier. When Jones eats out she asks the kitchen to hold the sauces, which are often loaded with salt and fat, and she often takes home half her meal. She also replaced red meat with leaner options such as fish and chicken, and she loads up her plate with colorful veggies.
Move more. She schedules exercise in her calendar, favoring tennis and Pilates. And she and her husband have date nights at their gym. "I make myself do it because I don't want to die, and exercise is the best way to control cholesterol," she said.
Before learning about her heart disease, Jones thought her law degree was her greatest asset. But she has since realized that none of her professional accomplishments matter without good health. That's the message she delivers as National Volunteer for the American Heart Association.
"I go to sleep every night knowing that I'm walking in my purpose," she said. "When I'm talking about this, I'm talking from my heart."
---