She started with Go Red. Now she's going to med school.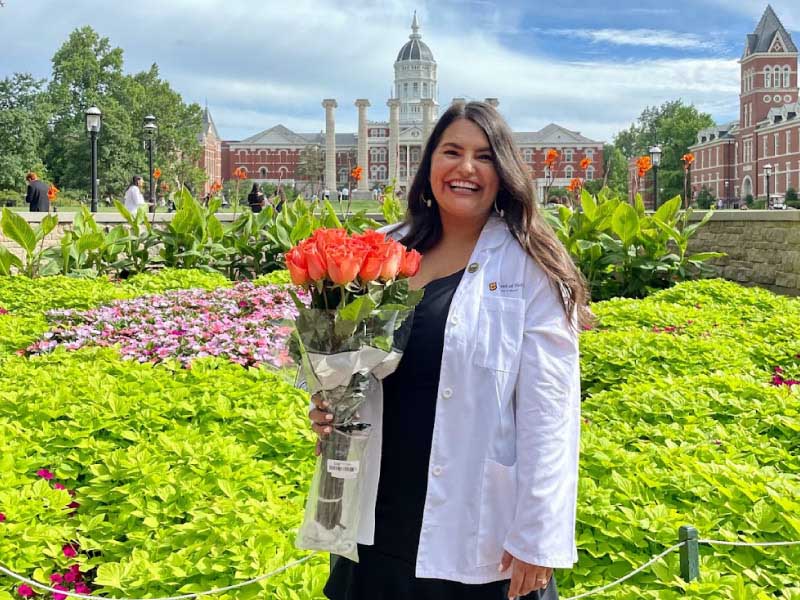 At the closing ceremony for the American Heart Association's STEM Goes Red program in Kansas City, Missouri, Paola Rivera congratulated the 200 girls who participated and challenged them to pursue ambitious career goals in science, technology, engineering and math.
Then she thought, "Why aren't I doing this?"
Rivera was a child when her family emigrated from Guatemala to the United States. She grew up dreaming of becoming a doctor. She took her first big step toward that by taking a pre-med curriculum when she enrolled at the University of Missouri.
Her first year was challenging. Doubts crept in. Guidance from her parents or other loved ones might have helped buoy her confidence. But as a first-generation college student, she lacked that support system. Instead, she met with an adviser and became a business major.
Her new path got off to a promising start. In 2015, she was hired by the AHA office in Kansas City.
She worked as a development director, helping the director of the local Go Red for Women program. She later became the Go Red for Women director.
By the time of the STEM Goes Red event, in 2018, Rivera was a little older and a lot wiser. She realized that she'd held onto her dream — and now she began thinking about making it a reality.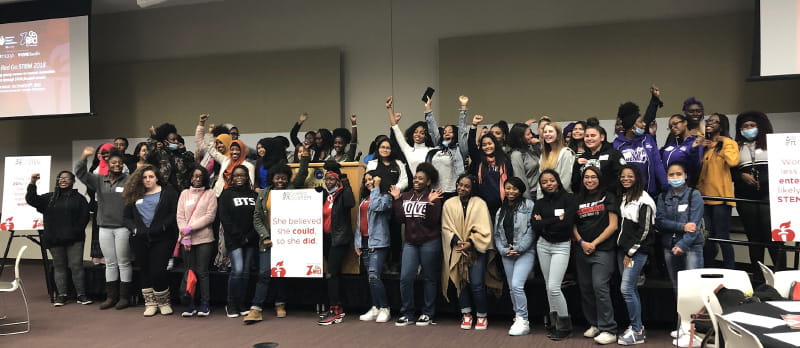 When the COVID-19 pandemic hit in 2020, Rivera moved to a regional and consulting role so she could start attending classes to get her prerequisites for medical school. Last summer, she became part of the University of Missouri School of Medicine Class of 2026.
Now having completed her first year, she's already looking ahead to 2024-25 — her third year — when she will get to take part in various specialties to help decide which she'd like to pursue.
Cardiology would be an obvious choice given her time with the AHA. Then again, her time working on Go Red sparked a passion for women's health. She also finds herself drawn to the relationship-building aspect of primary care, such as working to understand patients' concerns and advocating for them when necessary.
"I think one of the biggest things is, the Heart Association started making a shift a few years into my time there, focusing on health as a whole," Rivera said. "I think I really come in with a broadened view of what medicine means, and to treat the whole person and what their life looks like, what their background looks like, what their barriers to life are."
Laura Lopez, executive director for the AHA's Kansas City office, said Rivera is the first person she's seen go from being a fundraiser to a medical school student.
"It's amazing; I'm in awe of it every day," Lopez said.
Lopez believes that Rivera will benefit from the experiences and connections from her first career with the AHA in her second career as a doctor. Then there are the skills that carry across both fields.
"She's a phenomenal relationship-builder," Lopez said.
Rivera — who is 31 and also a newlywed, having married in December — said she misses the AHA, particularly her colleagues.
"I was surrounded by women who were empowering each other," she said. "I don't think I would have had the confidence or felt inspired to do what I do if I hadn't been surrounded by all these incredible women."
Lopez is looking forward to the day when "Dr. Paola Rivera" is a professional volunteer.
"All of her Heart Association family is cheering her on every day," Lopez said. "Medical school isn't easy, but we know she is going to be a phenomenal physician."
---