Newer Type 2 diabetes drugs could protect against both heart, kidney disease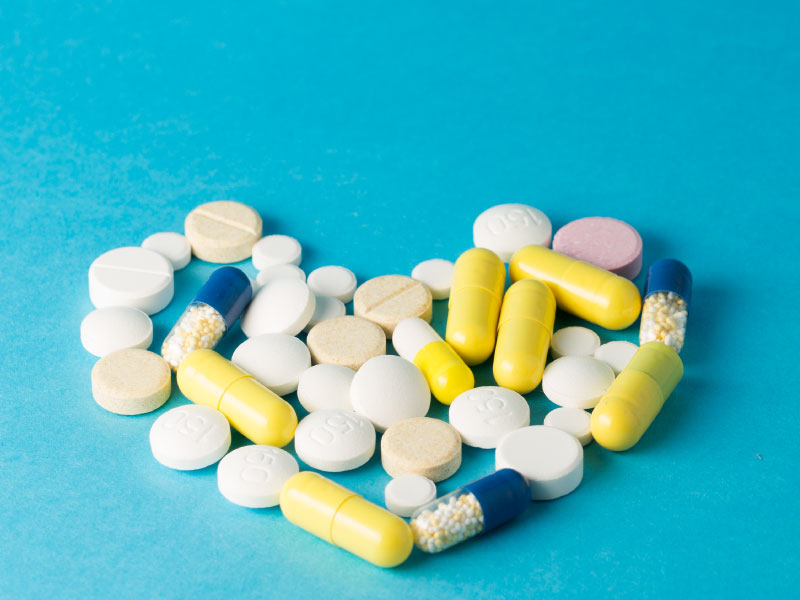 Two newer classes of drugs used to treat Type 2 diabetes have been shown to protect patients against heart disease and chronic kidney disease, in addition to their ability to help manage blood sugar.
Based on an analysis of clinical trials through March, a group of leading experts in diabetes, heart failure, kidney disease and cardiometabolic disease believe the medicines, known as sodium glucose co-transporter 2 (SGLT2) inhibitors and glucagon like peptide-1 receptor agonists (GLP-1 RAs), protect against heart and kidney disease and their serious complications. Doctors should consider the medicines when treating people with chronic kidney disease and Type 2 diabetes, the experts say.
The analysis is described in a new scientific statement from the American Heart Association, published Sept. 28 in the AHA's flagship journal, Circulation.
In the U.S., 26 million people have been diagnosed with diabetes, and over 9 million more have the condition but it hasn't yet been diagnosed. Type 2 diabetes is a leading cause of chronic kidney disease.
Experts reviewed evidence from large randomized controlled trials of the two classes of medicines in patients with Type 2 diabetes, chronic kidney disease and those who were at risk for, or already had, cardiovascular disease. The trial results showed that the drugs can safely and significantly reduce the risk of heart attack, stroke and death from cardiovascular disease, reduce hospitalization and slow the progression from chronic to end-stage kidney disease.
"A collaborative treatment approach among primary care doctors and specialists in diabetes, cardiology and kidney disease that, when indicated, includes treatment with these two classes of medications could add more heart (disease)- and kidney disease-free years and greatly extend survival for people with Type 2 diabetes," said the chair of the statement writing committee, Dr. Janani Rangaswami.
The most important question is how these medicines will be deployed in the clinic, said Rangaswami, associate chair of research in the department of medicine at Einstein Medical Center and associate clinical professor at the Sidney Kimmel College of Thomas Jefferson University, both in Philadelphia.
"When multidisciplinary teams can identify high-risk patients and ensure targeted delivery of these therapies, as appropriate, we could greatly reduce the burden of heart and kidney disease for millions of people with Type 2 diabetes," Rangaswami said.
About 37 million U.S. adults have kidney disease. Most patients with end-stage kidney disease have Type 2 diabetes, and people with Type 2 diabetes are at increased risk for high blood pressure, heart disease and stroke.
Besides people with Type 2 diabetes, the scientific statement identifies two other groups who might benefit from SGLT2 inhibitors and GLP-1 RA medications: people with heart failure with reduced ejection fraction with or without Type 2 diabetes, and people with chronic kidney disease who do not have Type 2 diabetes. The statement's authors anticipate more data emerging to validate the use of the two types of drugs for these at-risk patients.
---