Gustafson's investment strategies help AHA fund groundbreaking science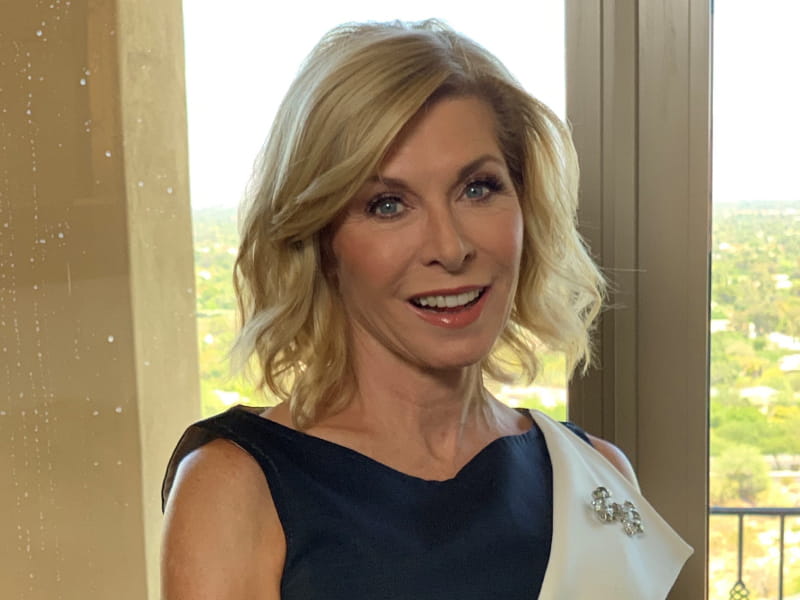 Combining her passion for numbers and her dedication to heart health, Christine P. Gustafson has helped improve the balance sheet of the American Heart Association over the past decade.
"To help provide financial peace of mind for an organization that is doing groundbreaking work like the AHA is personally rewarding," said Gustafson, a longstanding member of the organization's investment committee and a volunteer for the annual Phoenix Heart Ball.
Gustafson is the latest recipient of the AHA's Morgan Stark Memorial Award, bestowed annually to a national volunteer who has effectively stewarded the organization's resources.
Gustafson was exposed to the world of finance early in life. At 3, she sat on her father's lap while he read the Wall Street Journal. Fascinated by the fluctuations in the market, Gustafson went on to earn a degree in international business and finance at the University of Virginia.
She has since established a successful career in wealth management, steadily building a book of business that includes households, family offices, endowments and foundations. She's brought that expertise to the AHA, but not just because of her finance acumen.
Heart health is personal for Gustafson, who was born with a heart abnormality. She also lost her grandparents and several other family members to heart disease, including her uncle this past February.
"I preach to my kids all the time that our family has a genetic predisposition for heart disease," she said.
She knew she wanted to help advance the cause in a meaningful way. Years later, she got her chance.
Gustafson's involvement with the AHA began in the early 1990s when a friend invited her to serve on the Phoenix Heart Ball committee – and not just because it was the glitziest event in town.
In 2003, she chaired the committee, which raised $1.8 million for the AHA.
"There is no other organization in this country doing more for women than the AHA," she said. "That's been a very robust message, and it resonates."
In 2010, shortly after the so-called Great Recession, Gustafson joined the AHA's investment committee and went on to serve a three-year term as its chair. She advocated for a number of changes, including diversifying the committee to better reflect the population that the AHA serves and implementing an investment strategy that improved returns and eased liquidity concerns.
In the same spirit, Gustafson was instrumental in converting a portion of the AHA's stock holdings into cash, locking in $35 million in gains over the past three years. The funds have helped the AHA weather the economic impact of the COVID-19 pandemic and resulting turbulence in the financial markets.
"What that means is that we're able to utilize funds like that to further our mission, which is all about improving the cardiovascular health and overall health of all Americans," said James Postl, the immediate past chairman of the board of the AHA and a member of the AHA's board of directors since 2010. "Christine was a very effective leader of the committee."
Charity is a key value for Gustafson, who also championed an AHA-branded Donor Advised Fund that allows people to donate as little as $5,000 and receive a federal income tax deduction for the full amount.
"It's 100% tax-free, so when you put that money in, you know you're doing mission-aligned investing," Gustafson said, noting that her family made one of the first contributions.
Helping improve heart health continues to drive Gustafson, who is quick to credit the AHA's staff, consultant team and fellow investment committee members for the organization's financial success.
"I'm thrilled to be able to work with some of the best and brightest people I've ever known," she said. "And my work with Heart Ball has led me to some of my dearest friends."
While analyzing the markets and advising the AHA keeps Gustafson busy, she does take time to relax – gardening, doing yoga and Pilates, and golfing. And a few years ago, her children bought her a greenhouse, where, in addition to orchids, she raises greens, tomatoes and peppers.
"We make our big salad every night out of the garden," she said. "You can grow anything here."
The AHA will recognize Gustafson at an awards ceremony Oct. 27. The event will be livestreamed here.
---