For 2021 Voice of the Mission honorees, supporting the AHA is a family value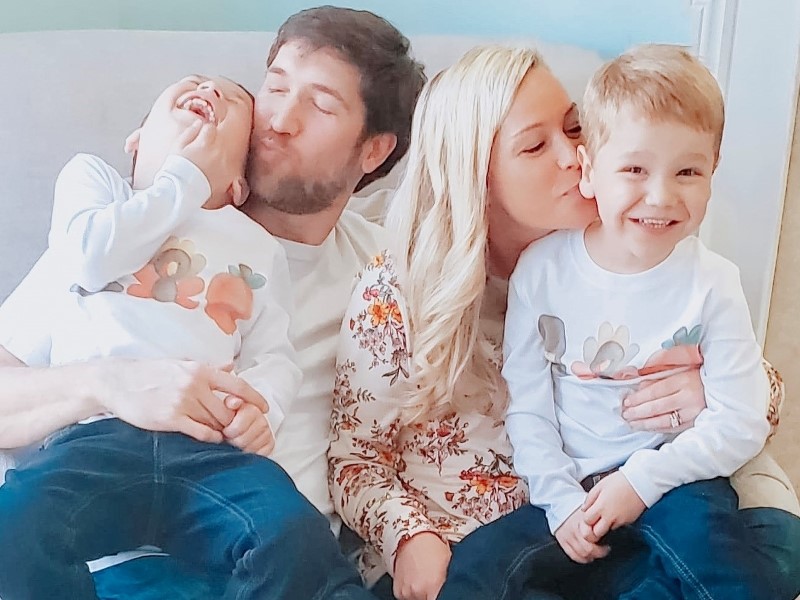 In 1965, then 67-year-old Letitia Galloway raised $45,000 for the American Heart Association just by going door to door and talking with her neighbors about heart disease and the need for research into the No. 1 killer of Americans.
"Letitia was really involved in the community, so they backed whatever she wanted," said her great-granddaughter, Kelly Blumenthal, who along with her family will be this year's Voice of the Mission honorees at the AHA's annual National Volunteer Awards. "She was passionate about it."
Letitia would never know that her efforts may just have benefited her descendants, namely Kelly's 6-year-old son, Finn, who was born with severe congenital heart defects.
Kelly and her husband, Michael, were at an appointment for her 19-week pregnancy checkup when they learned their unborn son's heart had severe structural abnormalities and he likely wouldn't survive.
"I felt lost and hopeless," she said, noting she was astonished to learned how common congenital heart defects are. "Why isn't there a pamphlet about congenital heart defects in every pediatrician's and OB-GYN's office?"
Concerned for Kelly's welfare and doubtful the newborn would survive, doctors urged her to terminate the pregnancy, but the couple desperately wanted to save their baby. After seeing four other doctors, they finally found a hospital that was willing to accept her as a patient.
Unlike the hope they felt when Kelly carried their now 7-year-old son, Mason, however, the couple spent the following months wondering whether they would have to plan a funeral, even consulting with a local organization to help them understand their burial options.
Fortunately, those preparations weren't necessary. When Kelly was 39 weeks along, doctors delivered Finn in a cesarean section. He was 7 pounds, 7 ounces. Still in pain and groggy from the anesthesia, Kelly demanded to hold him.
"His oxygen was so low that his skin was as blue as blue can be," she said, recalling how she sang to him.
Knowing their son had a fight ahead of him, the couple named him Finley, a Scottish word for warrior. Finn spent the first eight months of his life in the hospital, where at 8 weeks old, he had the first of more than a dozen surgeries, including two open-heart procedures.
Eventually, doctors diagnosed him with heterotaxy syndrome, a condition in which organs don't form correctly or form in the wrong place. In addition to heart defects, the condition affected Finn's bowels, lungs and brain.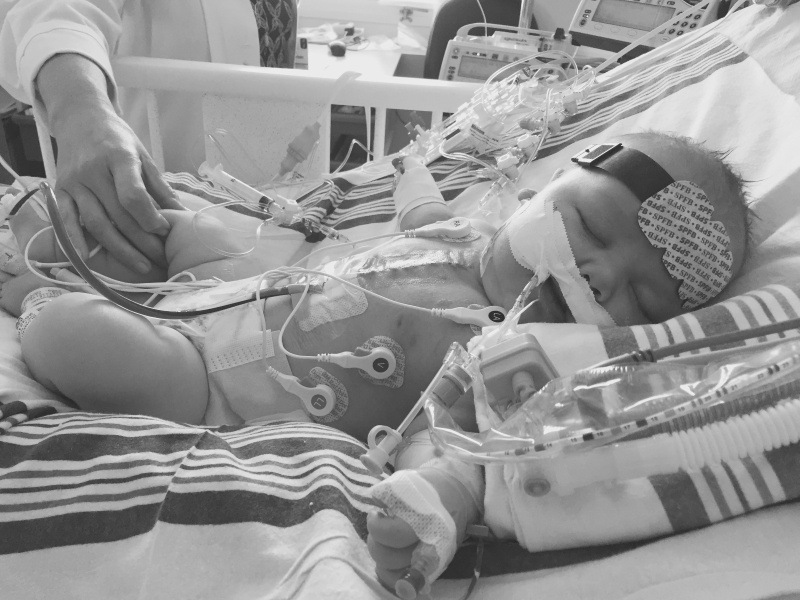 After eight months, Finn finally went home. While he eventually learned to walk, he had a high heart rate, low oxygen and hardly any energy, panting even when he ate or drank.
Seeking a better life for their son, Michael and Kelly interviewed multiple medical teams and about 18 months later, they admitted him to the Children's Hospital of Philadelphia, where doctors performed Finn's most extensive heart repair to date. Expected to take about eight hours, the operation took just 37 minutes.
After that surgery, Finn's skin pinkened as his oxygen level increased and his heart rate decreased. He also had more energy and was able to eat, drink and even play without getting wiped out.
There were challenges, too, but after so many hard months, it was like "magic and rainbows," Kelly said. "That's why we fund-raise and do all this testing and research."
Indeed, like Kelly's great-grandmother, Letitia, the Blumenthals have dedicated their lives to raising funds for the American Heart Association for research, taking Finn to hundreds of school assemblies across Virginia since he was a baby.
At 3, he was named the National Ambassador for Kids Heart Challenge. While COVID-19 restrictions have changed the nature of the role, he has hosted dozens of webinars and created personalized motivational videos for heart heroes and students around the country.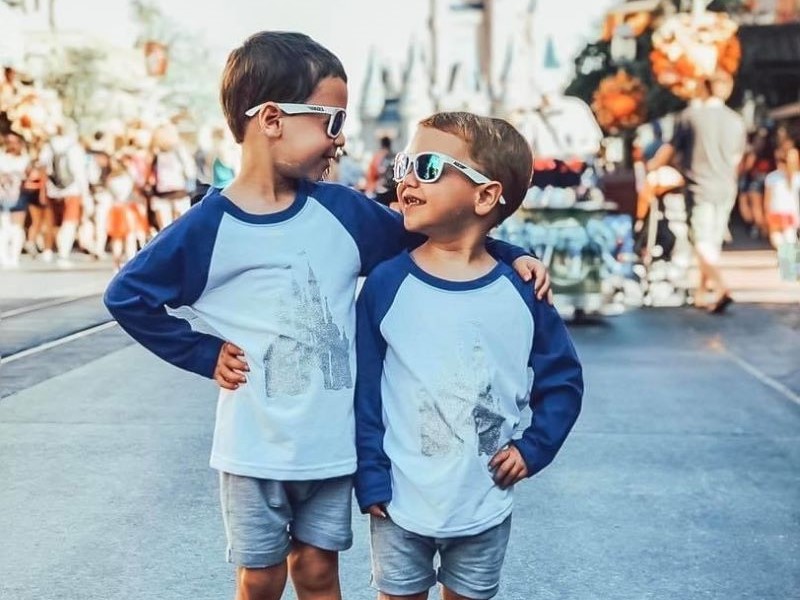 The family also has been honored at Heart Balls in Richmond, Va., Philadelphia and in Maryland. On June 22, their passion for the mission of the AHA will be celebrated in the National Volunteer Awards digital ceremony, livestreamed beginning at 6 p.m. CDT.
"We've been very honored to share our story at those events and encourage others," Kelly said, noting that Finn has grown to love dressing up in his tiny tuxedo. "He has literally been doing this his whole life."
She credits the school visits in particular for her son's remarkable progress. For example, being surrounded by second graders gave then nearly 3-year-old Finn enough energy and excitement to run for the first time in his life.
"It's every toddler's dream to be set free in an auditorium of 1,100 students and have them all cheer and hug you," Kelly said.
In addition to her many volunteer activities with the AHA, Kelly recently wrote a book about siblings going on adventures together after going through heart surgery. Taking inspiration from her great-grandmother, she's donating 100% of the proceeds to the AHA.
"When it comes to the American Heart Association," Kelly said, "the answer is always going to be yes."
---