Buildings are his business. Breaking health barriers is his passion.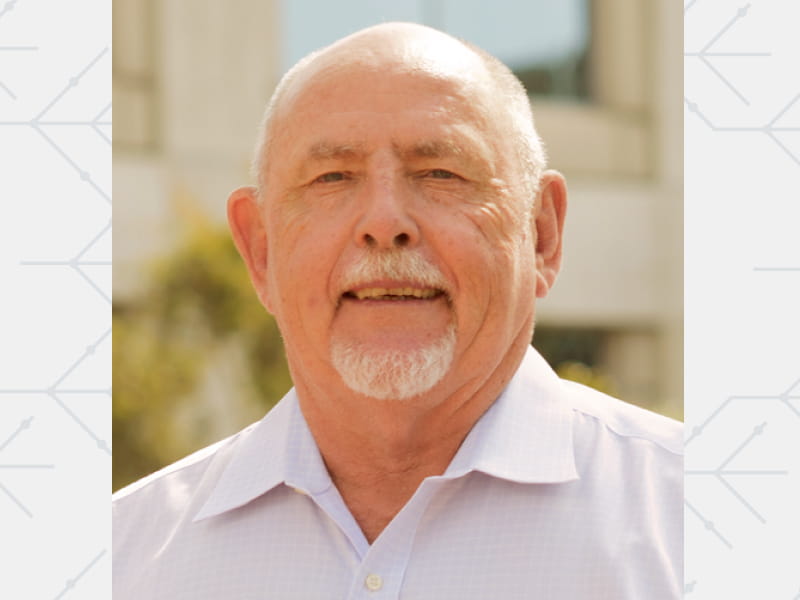 Since he was a kid growing up in Phoenix, Mike Bolen has loved building things.
First, toy blocks. Then, mobile radar (electronic surveillance) sites in the Air Force after the Vietnam War. And now, multimillion-dollar hospital projects as chairman of McCarthy Building Companies.
"My dad and uncles were carpenters, so it's all I've known all my life," said Bolen, who joined the 155-year-old company in 1981 as a carpenter superintendent.
Along the way to his current role, Bolen broke new ground. He was the first person outside the McCarthy family to be named CEO. And he founded a successful safety, health and fundraising program called Hard Hats with Heart, which promotes CPR education for construction workers and provides companies free resources to improve employee health.
According to the American Heart Association, 1 in 25 construction workers has cardiovascular disease, 1 in 4 is obese, 1 in 4 uses tobacco and 1 in 25 has diabetes.
"It's a serious situation in our industry," Bolen said. "As McCarthy was building a new teaching hospital at Stanford University – a six-year project – multiple times annually, one of the tradesmen would have a heart event on the job."
Hard Hats with Heart, which began in Orange County in 2009, now spans 17 markets and raises millions of dollars to fund heart and stroke research, education and outreach for the AHA.
"Volunteering with the AHA has allowed me to connect my work, my family and my community in a way that benefits everyone," said Bolen, past chairman of the Western States Region board, former chair of the Orange County, California Heart Walk and the inspiration for McCarthy's funding of a CPR kiosk at John Wayne Airport.
For his efforts, Bolen will receive the AHA's Award of Meritorious Achievement during a livestreamed event on October 27. Since 1952, the AHA has presented the award to individuals and organizations for projects supporting national programs.
"Last year, Orange County marked $10 million raised since the program's inception," he said. "But it's not just about Orange County – it's six major cities across the country all competing with each other under the McCarthy banner."
The idea for Hard Hats with Heart took shape in 2004, when Bolen moved from McCarthy's St. Louis location to Newport Beach. A former California resident, he was eager to reengage in the local community. Driven by the awareness that cardiovascular disease disproportionately affects constructions workers, including multiple workers at McCarthy construction sites, he set out to make a difference.
His eureka moment came when he met Kelly Grose, an AHA associate executive vice president, and they chatted about ways McCarthy could align its existing Heart Hats program with the AHA mission.
"What jumped out at me about the AHA was you don't have to be a research scientist or doctor to get involved," he said. "You can roll up your sleeves, get out on the front lines and make a difference."
Hard Hats with Heart was born as a business networking and fundraising gala just before the Orange County Heart Walk. Held annually before the NFL season kicks off, the event traditionally features a poker tournament, silent auction and Open Your Heart speech by a heart disease survivor. Hard Hats with Heart raised a couple hundred thousand dollars the first year, and momentum has not waned. Bolen attributes local success, in part, to longtime $100,000-level sponsor Sasco Electric.
But the real secret sauce is Bolen's leadership by example.
McCarthy Building Companies is a Platinum-level Fit-Friendly Worksite – AHA recognition for helping employees embrace wellness at work and at home. Since 2004, Orange County employees have raised more than $1.2 million for Heart Walk and the corporation has sponsored over $2.9 million.
Bolen inspires company executives to continue the legacy of AHA support.
His successor as CEO, Ray Sedey, has committed to chair the Dallas Heart Walk in September and contribute $375,000. Likewise, McCarthy President Mike Myers will chair the Orange County Heart Walk next year and has engaged five companies to match McCarthy's $250,000 annual gift for three years.
"I'm most proud that Hard Hats with Heart is now on the road in other cities, and I look forward to the next decade," Bolen said.
"This year's fundraiser will look a little different, but we are no less hopeful," he said. "Everyone and every institution have been blindsided by COVID-19. It calls us all together to support each other, fight back and not allow fear to win. We will defeat this thing."
---