Avid trekker realizes heart disease is 'always going to be with me'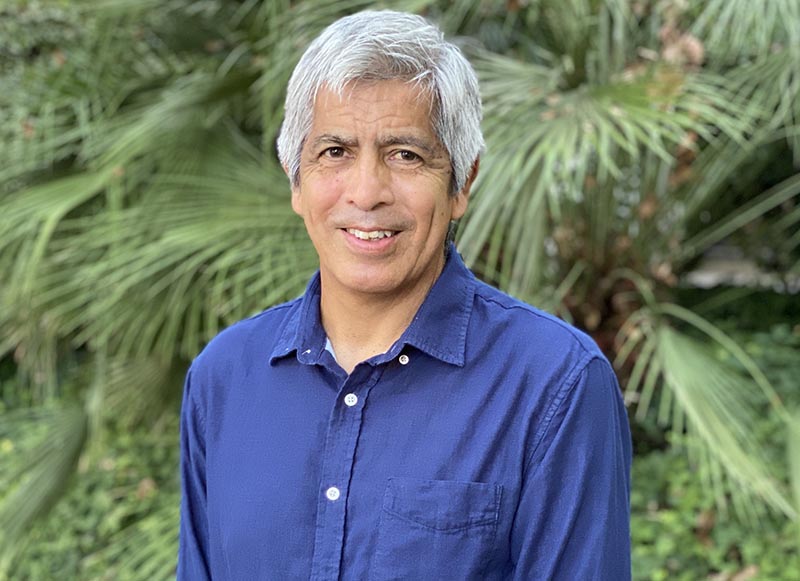 Ray Rivera thought his health troubles were behind him after undergoing bypass surgery, aortic valve replacement and mitral valve repair in 2016.
A year earlier, he was shocked when his doctor detected an irregular heartbeat – atrial fibrillation, or AFib – during a routine checkup. That was soon followed by a leaky heart valve and an aneurysm.
Then 61, Rivera had always considered himself to be in good health. "I used to brag about how strong my heart was," he said.
During the four years leading up to his AFib diagnosis, Rivera, who lives in Pasadena, California, walked more than 1,500 miles along the famous Camino de Santiago pilgrimage trails throughout Spain, Portugal and France.
To get back to health after his surgery, Rivera redoubled his efforts, setting a return to the pilgrimage trails as his goal. Six months later, in October 2016, he completed 200 miles through France, followed by similar treks in April and October 2017.
But in spring 2018, Rivera's recovery faltered. He was a few days from completing a nearly 300-mile walk in Spain from Burgos to Santiago de Compostela when he began to feel sick. It was hot and there were few water breaks, so Rivera thought the problem may be heat exhaustion. Despite experiencing chills, nausea and exhaustion, he pushed through.
"I'm stubborn that way, and I thought it would go away," he said.
Rivera continued to feel miserable after he returned home. He spent the next few months consulting doctors to try to figure out what was wrong.
"I stopped walking," he said. "I was just in a lot of discomfort and had no energy."
Ultimately, Rivera checked himself into the hospital, where tests showed he had an infection in his aortic valve, a condition called infective endocarditis. After a nine-week course of antibiotics, in October 2018 he had his second open-heart surgery to replace the valve.
"I was relieved to finally have an answer, but I was scared at the same time," Rivera said. "It made me realize that despite having heart surgery, heart disease was always going to be with me."
Recovery was rough. A few weeks later, Rivera struggled to breathe, and was treated for fluid buildup and a collapsed lung. In April 2019, he had surgery for internal bleeding following an aneurysm in his hepatic artery, further slowing his recovery.
In October 2019, he was diagnosed with multiple myeloma, a cancer of plasma cells, and had five months of chemotherapy. Cancer, he found, took a different toll than heart disease.
"I thought as long as you work hard, you can recover, but cancer can be ugly and scary," he said. "I lost all my confidence because it's something I couldn't make better."
Rivera is now easing back into exercise. But he's had complications with medication, and he struggles with neuropathy in his feet, a side effect of chemotherapy. He walks 8 to 10 miles several days a week and hopes he can one day return to the pilgrimage trails.
"I don't want to be an old guy who is just healthy for my age," he said. "I just want to be a healthy person. And I'm willing to work to do what I want to do."
These days, Rivera is a better advocate for his own health. After his AFib diagnosis, he got a cardiologist, but until his endocarditis, he didn't have a primary care physician managing his overall health care. He also switched cardiologists.
Developing a strong circle of support is important, said Rivera, who volunteers as a Heart Valve Ambassador on the American Heart Association's Support Network.
"I'm a better advocate for my health because I surrounded myself with other advocates."
---