Automotive CEO honored for helping employees and customers improve their health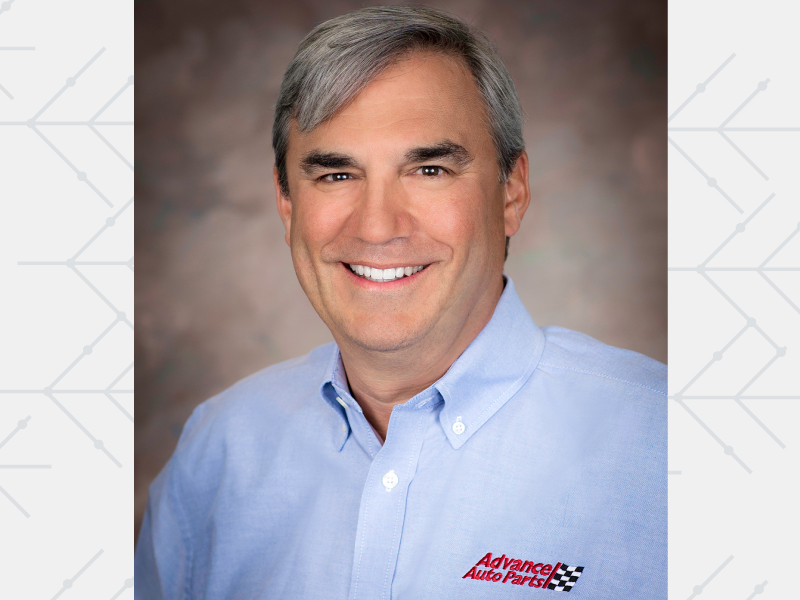 When Advance Auto Parts CEO Tom Greco showed up at one of his company's stores recently, one of his employees greeted him more enthusiastically than usual.
And then he showed Greco why he was so excited.
"He unbuttoned his shirt to show me he had major heart surgery, from his clavicle to his belly button," Greco said.
The employee was jazzed over the American Heart Association's Life Is Why We Give fundraising campaign. "This is a great cause!" he told Greco.
And the campaign is a natural fit for the CEO – because improving your health is a message he's been preaching for years.
A longtime advocate in the fight against cardiovascular disease, Greco is a 2020 AHA Award of Meritorious Achievement recipient. He'll be honored during the association's National Volunteer Awardee Luncheon in Dallas on Oct. 27.
In the meantime, like millions of people, Greco has been walking a lot recently to battle cabin fever while working from home during the pandemic. During these hikes, he's found moments of clarity.
"Looking at the trees, the birds or even the rainfall has made me much more reflective," he said. "Our company has always prioritized people over profit. But a crisis like this lifts up your belief that nothing is more important than your health."
Greco noted that heart disease impacts "so many people personally. We're proud to raise money for the AHA, but we also want to raise awareness in our own organization and say, 'Take preventive steps because we don't want this to happen to you.'"
In addition to chairing the Triangle Heart Walk in North Carolina in 2018 and 2019, Greco supports the AHA by encouraging Advance Auto Parts employees to learn Hands-Only CPR, which involves just two simple steps. He also invites customers to donate to the Life Is Why We Give campaign at more than 5,900 Advance Auto Parts and independently owned Carquest stores in the U.S.
"Heart disease is the No. 1 killer across the globe and it really impacts our 70,000 employees," he said. "Working with the AHA helps us make a difference all around the community."
Focusing on health is a family tradition for Greco, whose Italian immigrant grandmother laid down the law for her 10 children.
"She told my uncle, 'You're going to be a dentist.' She told my father, 'You're going to be a doctor.' And my eight aunts all became nurses."
Even though Greco didn't follow his family's footsteps into medicine, he does whatever he can to improve public health.
While working at Frito-Lay in the early 2000s, he was part of a team that sought ways to make its snack foods healthier. After consulting with the AHA and nutrition expert Kenneth Cooper, Frito-Lay spent tens of millions of dollars eliminating trans fats from its products.
"We were the first company in consumer products to do that, and it was done in conjunction with the AHA. In fact, we put an AHA logo on the back of Baked Lay's," Greco said.
In 2015, after becoming CEO of Frito-Lay North America, Greco co-chaired the AHA's Dallas Heart Walk. When he moved to Advance Auto Parts in 2016, he and his wife, Corrine, got actively involved in the Triangle Heart Walk in Raleigh, where Advance Auto Parts has its corporate campus.
"The Heart Walk is one of the best events around for us," said Greco, who's also a member of the AHA CEO Roundtable. While this year's walk may be a virtual event rather than the usual gathering because of the coronavirus, Greco said he's excited nonetheless.
Asking employees to learn Hands-Only CPR "is probably the single biggest thing we could do," Greco said. More than 356,000 out-of-hospital cardiac arrests occur each year in the U.S., and nearly 90% of them are fatal, according to the AHA.
Hands-Only CPR involves two simple steps: calling 911, and pressing hard and fast on the center of the chest.
"That training is critical," he said. "If we can get more people to learn Hands-Only CPR, we can definitely reduce those rates."
---