AHA honoree Quest Diagnostics takes aim at health care inequities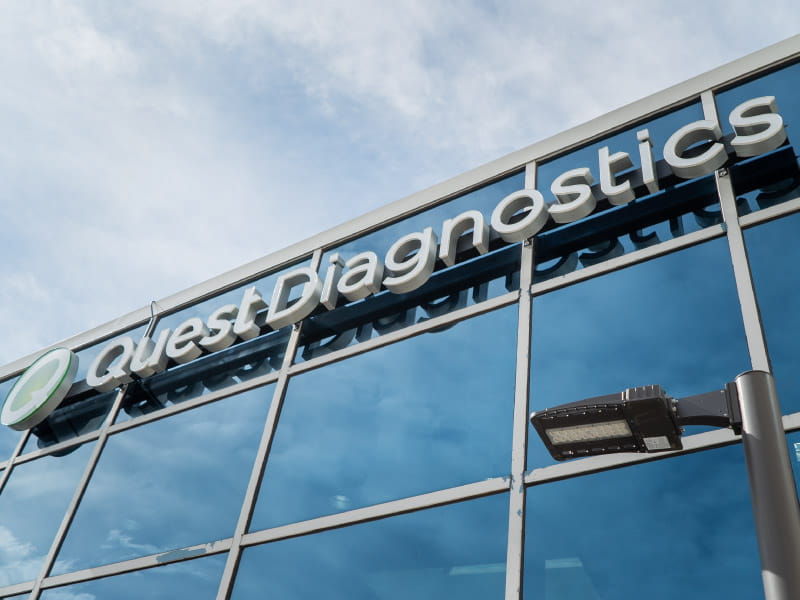 Shared values create strong bonds, a sentiment that perfectly describes the collaboration between the American Heart Association and Quest Diagnostics. Specifically, both organizations share a passion for making health care accessible to all people regardless of their age, race or ZIP code.
To that end, Quest launched Quest for Health Equity in 2020. The multiyear initiative of Quest Diagnostics and the Quest Diagnostics Foundation focused on providing a combination of donated testing services, education programs and funding to support initiatives to close the gap in health care disparities in under-resourced communities across the U.S.
"At Quest, we saw firsthand the impact COVID-19 was having in underserved communities from our data and we knew we had to do more than point out the problems," said Steve Rusckowski, chairman, CEO and president. "Through Q4HE, we're focused on doing our part to help meet this challenge."
Part of these efforts include Quest's support of Green Bronx Machine, a transformational educational nonprofit helping students and teachers turn classrooms into agricultural learning experiences through cooking, gardening and culinary programs. The award-winning program uses urban agriculture and education to help support the needs of food-insecure individuals, educate people and feed students and their communities.
"In our first year, Quest for Health Equity has supported organizations to address a range of systemic inequities in health care and led education and outreach efforts that enable better health outcomes for the most vulnerable among us," said Mandell Jackson, vice president and general manager of Quest for Health Equity. "I am very proud of our team and the passion with which they approach this work to make a difference for under-resourced communities."
In recognition of strong leadership to create solutions to overcome obstacles to health equity, Quest Diagnostics will receive the Award of Meritorious Achievement during the AHA's annual National Volunteer Awards virtual event on June 28 from 6 to 8 p.m. Central. The event is open for the public to view on YouTube.
A powerful commitment
Through its Quest Diagnostics Foundation, Quest has teamed up with the AHA to drive hypertension management and COVID-19 relief and support the expansion of research and mentorship opportunities for Black and Hispanic scholars.
The Quest Diagnostics Foundation is funding a new initiative to help provide evidence-based high blood pressure resources to 10 Federally Qualified Health Centers that serve under-resourced communities most severely impacted by the COVID-19 pandemic.
This funding commitment also supports the expansion of the Association's Historically Black Colleges and Universities Scholars Program and has enabled the Association to launch the inaugural class of its Hispanic Serving Institutions Scholars Program.
Through this grant provided by the Quest Diagnostics Foundation, the AHA doubled the cash award for students in the existing HBCU Scholars cohort and provided funds for 10 new research stipends at five additional HBCUs.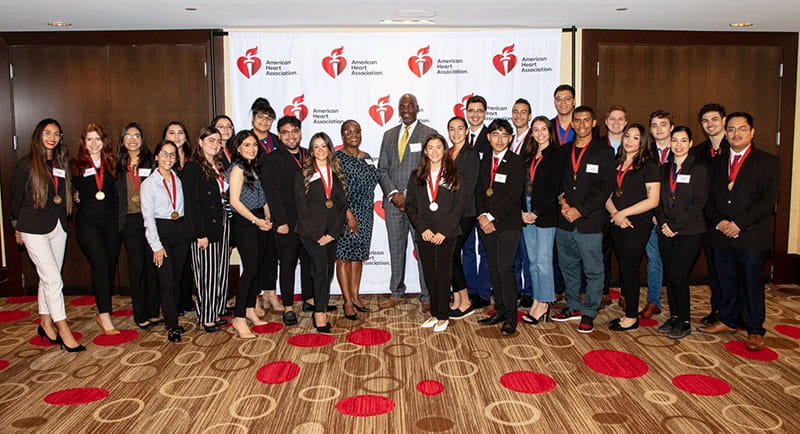 In the same spirit, the new HSI Scholars Program provides research stipends, mentorship and leadership development opportunities to Hispanic students in STEM fields attending HSIs in California, Florida, Illinois, New York, Texas and Puerto Rico.
The Association of American Medical Colleges reported in 2018 that only 5% of active doctors identified as Black or African American and 5.8% identified as Hispanic.
"We are proud to team up with the American Heart Association to support innovative solutions to advancing health equity," Jackson said. "These programs will help to make a real difference to promote diversity in health care and empower better health in the communities we serve."
Jackson hopes this collaboration with the American Heart Association inspires other private, public and nonprofit organizations to join forces around the commitment to address health inequities in meaningful ways.
"By working together, we can create powerful collaborations that drive change through addressing systemic disparities in health care," he said. "These joint commitments will impact lives in communities that have been historically marginalized and build a more equitable future for generations to come."
---