$65,000 awarded to women-led health initiatives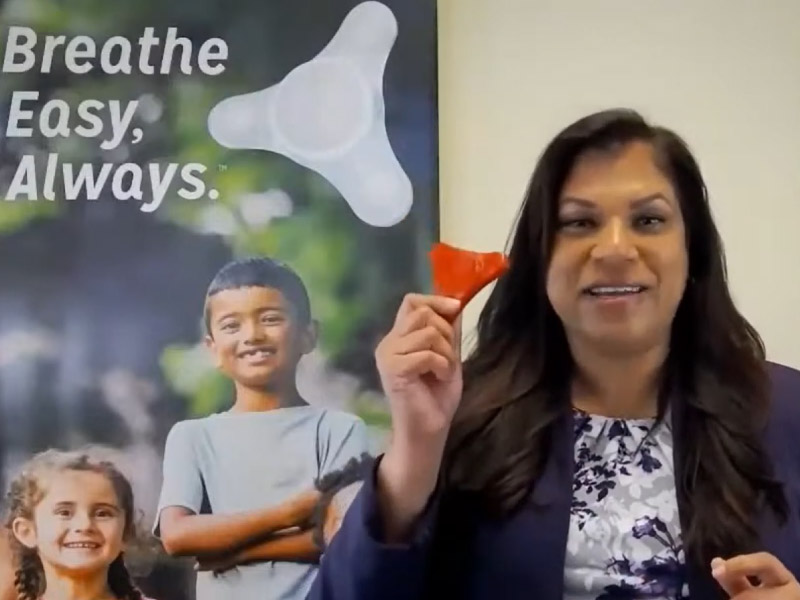 Three social entrepreneurs and their ventures — meeting needs as elemental as better breathing, rescue training and personal health and well-being — were celebrated Oct. 21 in the American Heart Association's virtual EmPOWERED to Serve Business Accelerator Finale.
A panel of expert judges chose Sharon Samjitsingh, co-founder of Health Care Originals Inc. in Rochester, New York, to receive the first-place, $50,000 grant. Deploying a proprietary wearable device, Health Care Originals pursues better collection and analysis of real-world lung data from a diverse group of patients. The technology is impacting clinical trials in areas such as asthma, chronic obstructive pulmonary disease and interstitial lung disease, as well as allowing patients to receive on-demand feedback on their conditions.
The second-place grant of $10,000 was awarded to Cornelia Williams, co-founder of EMTomorrow in Essex, Massachusetts. EMTomorrow, a nonprofit, provides free EMT training to underserved young adults, helping them overcome financial, social, geographic and hiring barriers on the path to a career in emergency medical services. Williams is an emergency medical technician, senior at Georgetown University and director of organizational equity for Georgetown EMS.
In online voting before and during the finale, Kimberly Brown, founder of Get Up Get Movin' in Minneapolis, was chosen as Fan Favorite. Informed by her own health struggles, Brown created Get Up Get Movin' to provide information, motivation and a 30-day nutrition and physical activity challenge aimed at communities of color and church congregations. Brown, a singer/songwriter, was awarded a $5,000 grant for her project.
The EmPOWERED to Serve Business Accelerator finale, viewable on demand, includes a special segment from the Finale Fireside Chat. The chat featured business investor and TV personality Daymond John, who shared his entrepreneurship journey and top tips for social entrepreneurs.
Other finalists (and their ventures/locations) were:
Shireen Abdullah (Yumlish/Dallas)
Bahby Banks (Pillar Consulting/Durham, North Carolina)
Victoria Beaty (Growing Places/Indianapolis)
Maya Page (Carry/Portland, Oregon)
Cynthia Wallace (Bible Center Church/Pittsburgh)
The EmPOWERED to Serve Business Accelerator works with diverse social entrepreneurs and organizations to improve community health risk factors, especially for underserved populations. Such factors include racial bias, income, education, stress, pollution, housing availability, transportation and access to healthy foods.
Since 2017, the Business Accelerator has funded over $500,000 in grants for health and social justice leaders.
---